South Africa's new-vehicle market registered yet another month of year-on year-growth in February 2023. Here's a look at the best-selling vehicles, most popular brands and more…
In February 2023, South Africa's new-vehicle market registered a marginal gain of 2.6% to 45 352 units, representing the 14th consecutive month of year-on-year growth (with some interesting movement on the list of best-selling vehicles, as you can see below). For the record, that figure is also 4.2% higher than January 2023's industry-wide effort of 43 509 registrations.
Naamsa described February as a "firm and momentum-building" month for the local new-vehicle market. According to the organisation, 83.6% of total sales came via the dealer channel, with the rental industry accounting for 9.0%, the government 5.1% and corporate fleet buyers a further 2.3%.
The new passenger-vehicle market enjoyed a slight (1.1%) year-on-year improvement to 29 976 units, again bolstered by the efforts of the rental industry, which accounted for a significant 12.2% of these sales. Meanwhile, registrations of new light-commercial vehicles (including bakkies and minibuses) grew 5.5% compared with the same year in 2022, finishing the month on 12 972 units.
Finally, Naamsa noted year-on-year vehicle exports from South Africa declined a considerable 11.5% to 30 409 units in February 2023.
Lebogang Gaoaketse, Head of Marketing and Communications at WesBank, said February 2023's figures pointed to the continuation of the market's recovery "rather than outright growth".
"It is interesting to note that annual sales of 363 696 units in 2022 were just 2.3% up on 2019's performance of 355 379 units. Not that this is a negative; it remains positive for the market to have recovered volumes to this [2019] level, especially given the external constraints over the past few years. Demand remains good as measured by WesBank's rate of applications, providing a solid foundation off which the market can continue its recovery," said Gaoaketse.
New vehicle sales summary for February 2023
Aggregate new-vehicle sales of 45 352 units increased by 2.6% (1 128 units) compared to February 2022.
New passenger-vehicle sales of 29 657 units increased by 1.1% (319 units) compared to February 2022.
New light-commercial vehicle sales of 12 972 units increased by 5.5% (683 units) compared to February 2022. 
Export sales of 30 409 units decreased by 11.5% (3 943 units) compared to February 2022.
10 best-selling car brands in South Africa for February 2023
Though Toyota shed nearly a thousand units compared with its January 2023 effort, the Japanese firm's final tally of 11 560 units in February 2023 was more than double that of the again 2nd-placed Volkswagen Group (5 288 units). Suzuki, meanwhile, held steady in 3rd position with a healthy 4 309 registrations, while Nissan (3 172 units) likewise retained 4th, breaching the 3 000-unit barrier in the process.
Hyundai (2 715 units) rounded out the top 5, while Ford (2 499 units) climbed 2 places to grab 6th, forcing Renault (2 122 units) down a spot to 7th. With 2 057 units registered in February, Isuzu jumped 2 positions to 8th, while Kia (1 843 units) slipped a couple to 9th and Haval (1 538 units) a single spot to 10th.
What about Chery? Well, the Chinese automaker again found itself just outside the top 10, with 1 381 units sold during the month. Indian company Mahindra, meanwhile, wasn't far off the pace either, reporting 1 201 registrations during February.
1. Toyota – 11 560 units
2. Volkswagen Group – 5 288 units
3. Suzuki – 4 309 units
4. Nissan – 3 172 units
5. Hyundai – 2 715 units
6. Ford – 2 499 units
7. Renault – 2 122 units
8. Isuzu – 2 057 units
9. Kia – 1 843 units
10. Haval – 1 538 units
10 best-selling vehicles in South Africa for February 2023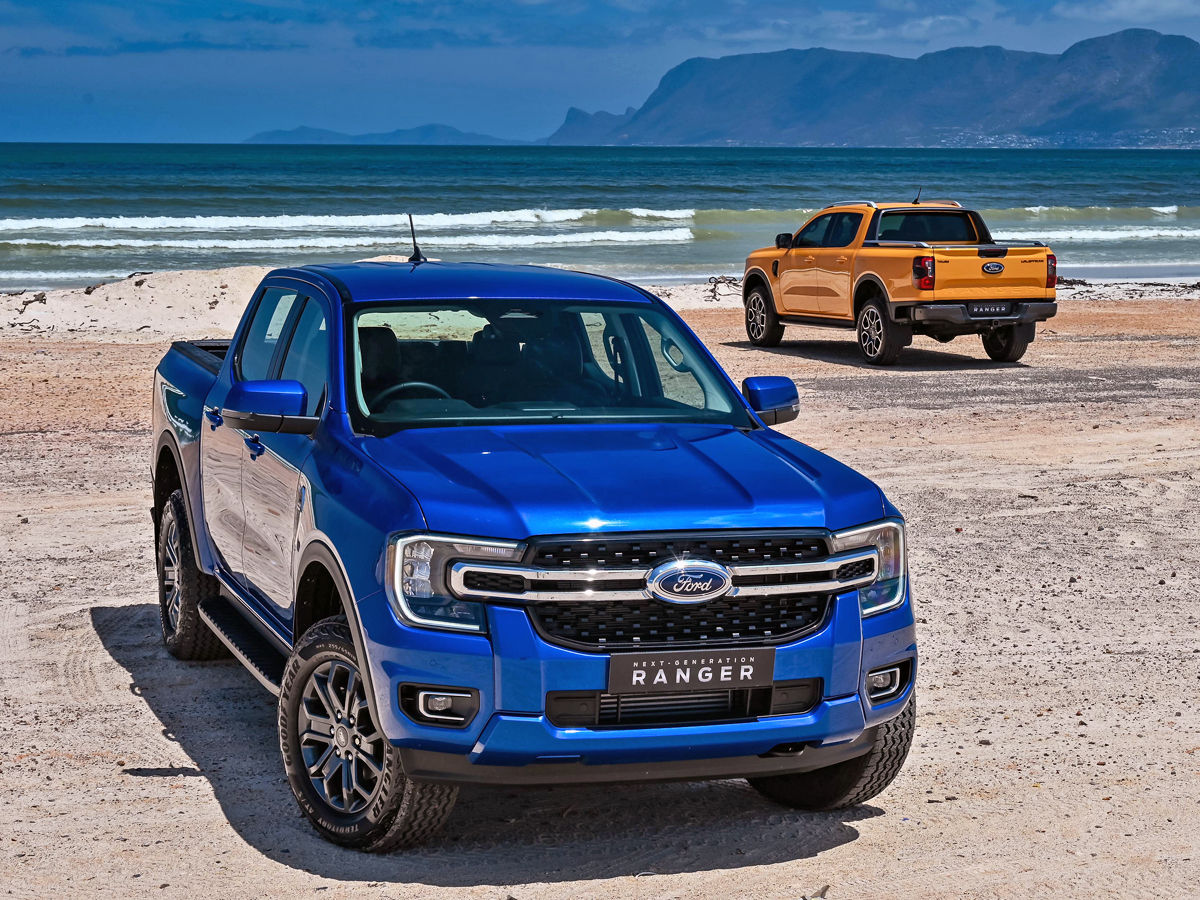 The opening month of 2023 saw an all-Toyota podium, but February was a little different. While the Toyota Hilux remained the sales king with a whopping 3 335 units registered, the next 2 places were filled by likewise locally produced bakkies. The new Ford Ranger (1 806 units) climbed 5 spots to 2nd, just ahead of the Isuzu D-Max (1 747 units), which was up 3 places to 3rd.
That saw the Prospecton-built Toyota Corolla Cross (1 683 units) slip a couple of positions to 4th, while the Kariega-manufactured Volkswagen Polo Vivo (1 513 units) clambered up 4 places to secure 5th. The Suzuki Swift (1 367 units) dropped 2 spots to 6th, while the Toyota Hi-Ace was hot on its heels in 7th, with 1 342 sales.
The Toyota Starlet (1 311 units) fell as many as 5 places to 8th, while the Rosslyn-manufactured Nissan NP200 (the company is currently "evaluating" a potential successor) improved a position to 9th, with 1 292 sales. As was the case in December 2022, the final spot on the table went to the returning Chery Tiggo 4 Pro (962 units), though this time the Volkswagen Polo hatch (815 units) tumbled from the top 10.
Though it didn't quite crack the list, the Volkswagen T-Cross (889 units) also outsold the Polo hatchback, while other contenders bubbling under included the Mahindra Pik Up (844 units), Renault Triber (815 units), Toyota Corolla Quest (798 units), Hyundai Grand i10 (760 units), Haval Jolion (737 units) and Renault Kiger (714 units).  
1. Toyota Hilux – 3 335 units
2. Ford Ranger – 1 806 units 
3. Isuzu D-Max – 1 747 units
4. Toyota Corolla Cross – 1 683 units
5. Volkswagen Polo Vivo – 1 513 units
6. Suzuki Swift – 1 367 units
7. Toyota Hi-Ace – 1 342 units 
8. Toyota Starlet – 1 311 units 
9. Nissan NP200 – 1 292 units
10. Chery Tiggo 4 Pro – 962 units
Top 9 vehicles exported from South Africa in February 2023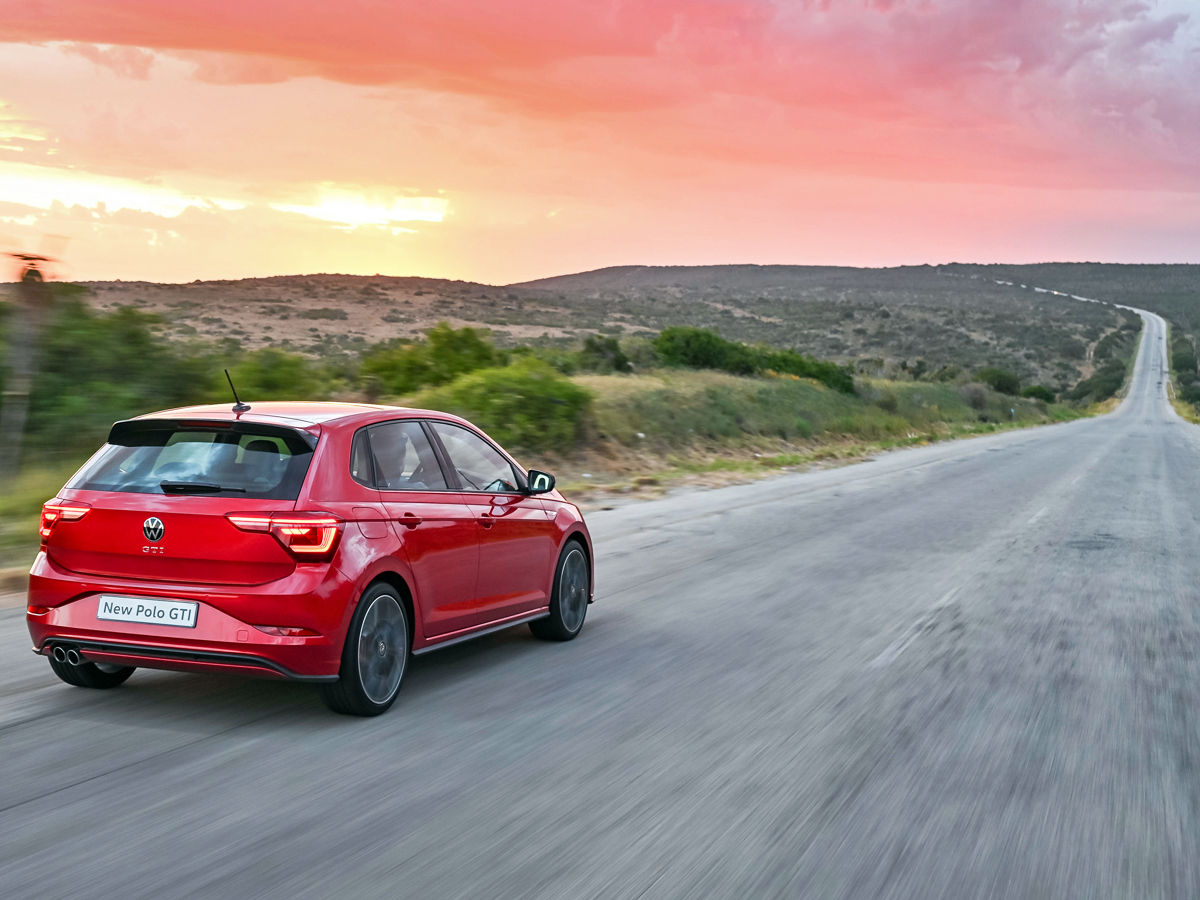 Despite its woes on the local market, the Volkswagen Polo reclaimed the top position on the export charts in February 2023, with a heady 7 778 units shipped from the Kariega facility in the Eastern Cape. The Prospecton-built Toyota Hilux (5 297 units) thus had to settle for 2nd, with the Silverton-produced Ford Ranger (3 923 units) again in 3rd.
As is traditionally the case, the Isuzu D-Max, Nissan Navara, Toyota Fortuner, Toyota Corolla Cross, Nissan NP200 and Toyota Corolla Quest made up the export numbers. We should, of course, point out BMW and Mercedes-Benz did not submit detailed figures, so it's not clear how many new X3 and C-Class sedan units were exported from SA in the 2nd month of the year. For the record, though, Naamsa's estimates for February stand at 5 300 and 6 892 units, respectively.
1. Volkswagen Polo (hatch) – 7 778 units
2. Toyota Hilux – 5 297 units
3. Ford Ranger – 3 923 units
4. Isuzu D-Max – 571 units
5. Nissan Navara – 402 units
6. Toyota Fortuner – 29 units
7. Toyota Corolla Cross – 18 units
8. Nissan NP200 – 2 units
9. Toyota Corolla Quest – 1 unit
Sales outlook
So, where to from here for South Africa's new-vehicle market? Well, Naamsa says it's "fitting to briefly consider how monetary policy amendment and the Budget Speech influenced the automotive industry".
"The South African Reserve Bank's decision to increase interest rates for the 8th time in a row is a reminder that South Africa, like much of the world, is still in the midst of an increased cost-of-living predicament caused by global geo-political events such as the Russia/Ukraine conflict, lingering effects of the COVID-19 pandemic and a global inflationary environment," the organisation explains.
"In addition, consumer spending and household discretionary income continues to shrink with increases in fuel costs, electricity costs and many other basic costs that impacts directly on vehicle sales decisions of our motorists," Naamsa adds, before branding National Treasury's decision not to announce any support programme for the manufacturing of new-energy vehicles components in the country as "disappointing".
Also read: Here's how many EVs and hybrids were sold in SA in 2022
Still, acknowledging the local industry's "historic resilience", Naamsa forecasts growth for both domestic sales (6.3%) and exports (by 8.3%) in 2023. However, it notes the year will be "riddled with a combination of challenges from logistic infrastructure to power security and pressures on business and household spending".
While WesBank's Gaoaketse also mentions these "detractors for market growth", he further points to "positive contributors that continue to drive the market's recovery and growth in real terms". "Not least of these is a massively improved supply chain that will organically meet levels of demand better with consequent increases in volumes."
"The country's energy crisis will invariably impact new vehicle sales off the back of declining consumer and business sentiment. However, the market's resilience shown over the past three years proves how robust the industry remains – and that there continues to be opportunity for growth," concludes Gaoaketse.
Related content
SA's best-selling cars in January 2023: VW Polo Vivo slips
10 best-selling bakkies in South Africa: January 2023
SA's top 10 automakers: 2022's winners & losers by market share
Original Story by www.cars.co.za