The all-new BMW X1, which was a finalist for the 2023 World Car of the Year title, has been launched in South Africa. We review the base sDrive18i xLine derivative of the model that many (if not most) consumers consider the entry point to the BMW brand.
We like: Improved packaging and space, minimalist driver interface, comfort and refinement
We don't like: Interior technology may be too radical for some, where's the iDrive controller?
FAST FACTS
Model: BMW X1 sDrive18i xLine
Price: R768 045 (before options)
Engine: 1.5-litre 3-cylinder turbopetrol
Power/Torque: 115 kW/230 Nm
Transmission: 7-speed dual-clutch
Fuel consumption: 6.5 L/100 km
0-100 kph: 9.0 sec (claimed)
Luggage/Utility space: 540-1 600 litres
Serious about buying/selling?
Browse the latest BMW X1 specs and prices.
Some dealerships regularly offer great deals. See our New Car Specials!
Looking to sell your car? Sell it on Cars.co.za for free
Where does the 2023 BMW X1 fit in?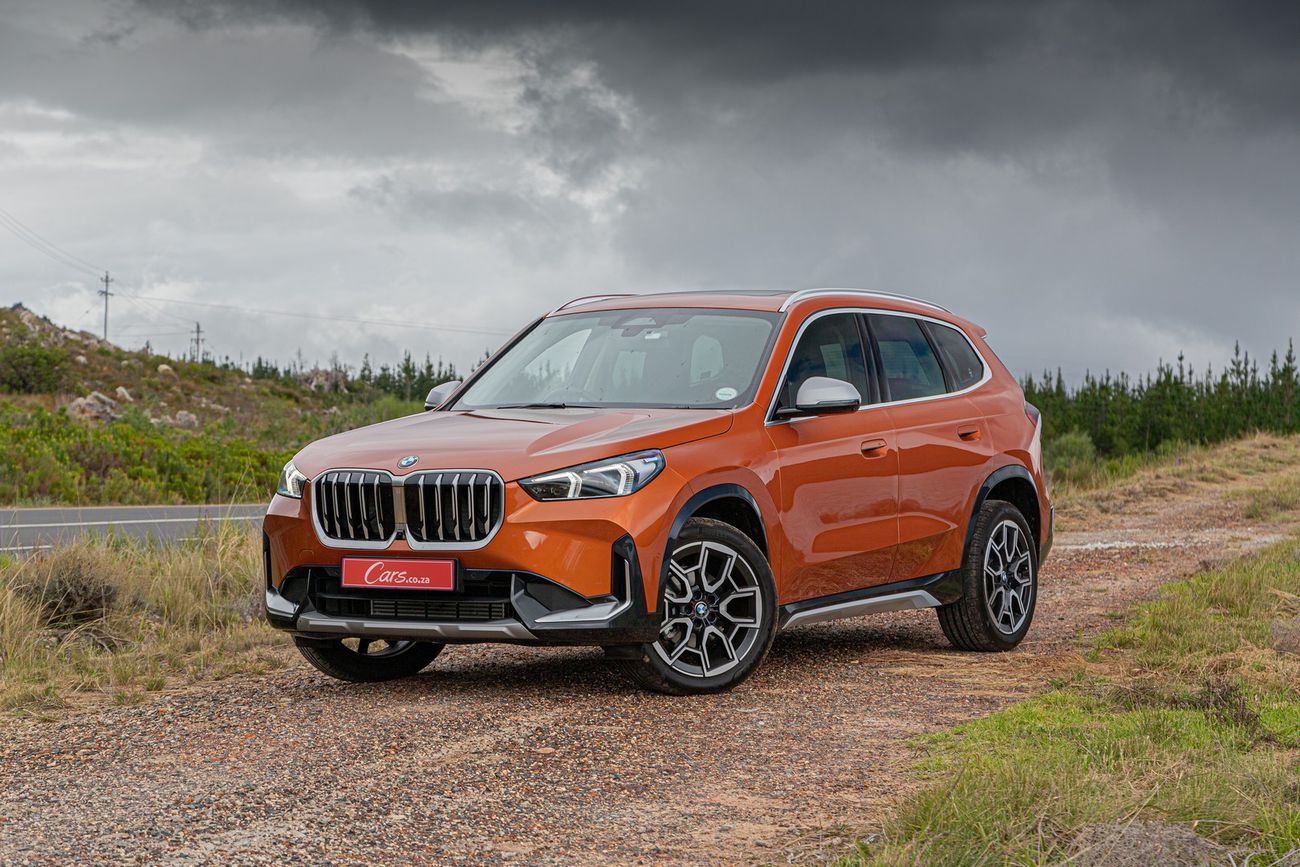 Ever-increasing new vehicle prices have seen sales of German premium marques' traditional bread-and-butter models (such as the BMW 3 Series) dwindle in our market and that, combined with consumer preferences shifting from hatchbacks and sedans to crossovers and SUVs, means that the X1 – not the 1 Series, for example – is arguably the BMW model most South African new-car buyers hope to purchase.
The "entry model" description has some slightly negative connotations (it may evoke images of tinny, low-specced vehicles), but rest assured, German luxury carmakers have made these products look, feel, and drive as well as their higher-priced siblings. These are the new bread-and-butter models, after all.
This is the all-new 3rd-gen BMW X1 and the Munich-based brand is well aware that the model, which it codenamed the "U11", needs to well and truly hit the mark. The changes are substantial: the new model has grown in size (it's longer, taller and wider, and critically, the wheelbase has been extended), which means it's more spacious than before. This X1 is closer in size to the current X3 than the 1st-gen X1!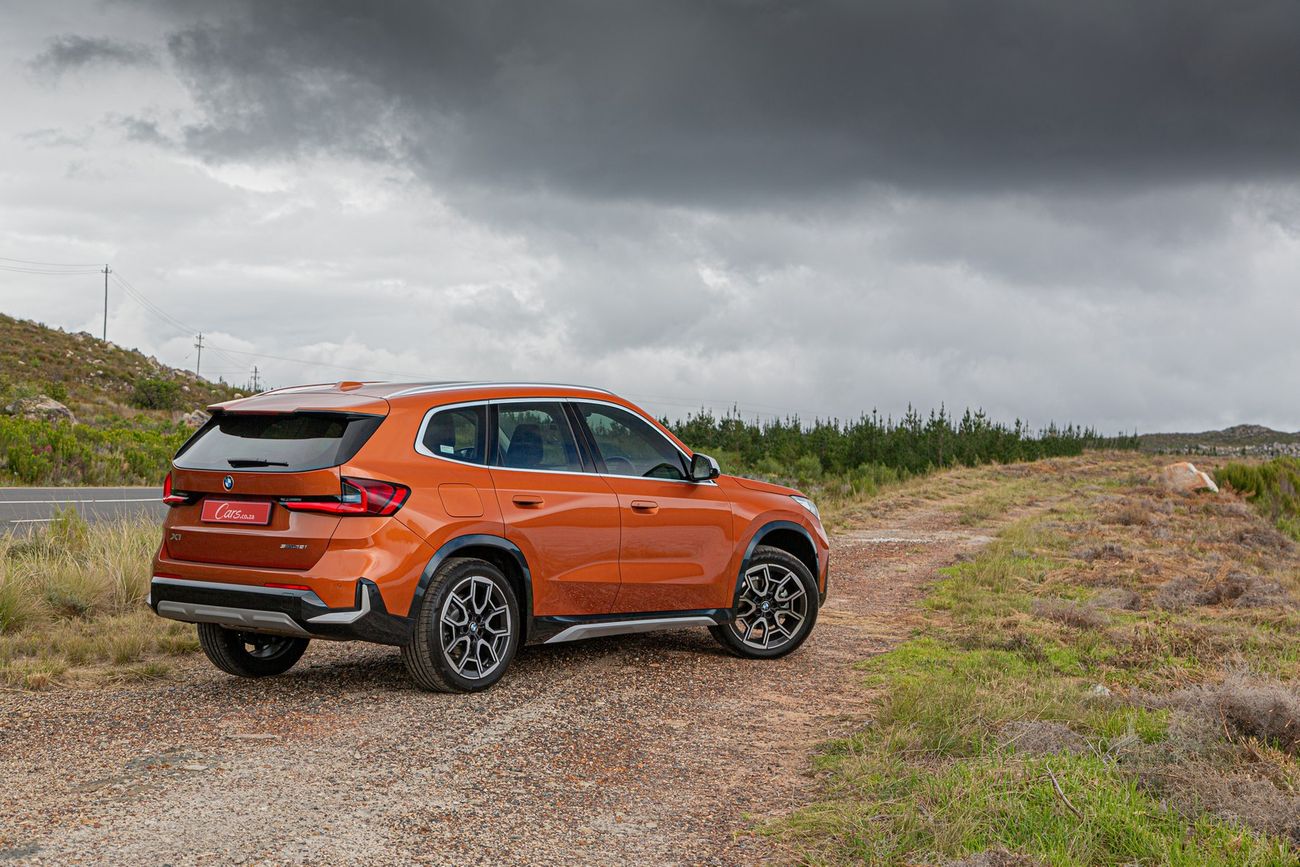 Another interesting change is that the wheels have been pushed further toward the corners of the vehicle to facilitate a "more planted" driving experience. The X1's cabin feels relatively spacious, with shapelier front seats, BMW's new iDrive operating system (with a revised interface and graphics), plus the load bay is only 10 litres smaller than that of its X3 sibling (with the rear seats in upright position).
At this particular price point, the 2023 BMW X1 faces competition from the Audi Q3, Lexus UX, Mercedes-Benz GLA and Volvo XC40.
Compare the X1 to the Audi Q3 and Mercedes-Benz GLA here
Compare the X1 to the Volvo XC40 and the Lexus UX here
How the 2023 BMW X1 fares in terms of…
Performance and Efficiency
The 2023 BMW X1 line-up includes 1.5-litre 3-cylinder turbopetrol, 2.0-litre 4-cylinder turbodiesel and all-electric powerplants (the latter in the all-wheel-drive iX1). The petrol engine is not an all-new motor, but rather an enhanced/upgraded version of the 1.5-litre 3-pot (or triple) that's been put to work in an assortment of BMW and Mini models throughout the years. While it may seem a trifle underpowered in something like a 1.5-tonne X1, rest assured there's adequate grunt on tap (courtesy of 115 kW/230 Nm).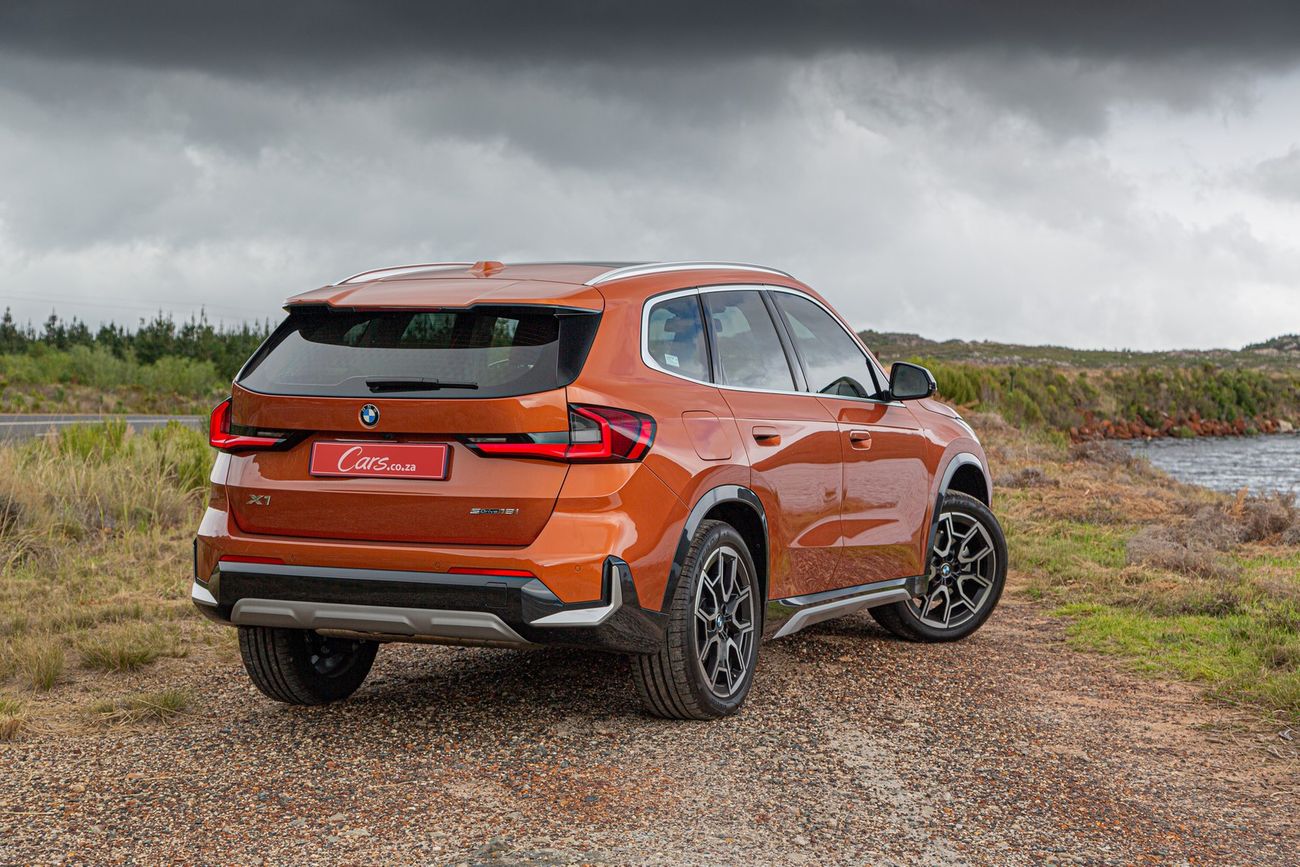 First things first, 3-cylinder engines usually produce a distinct offbeat soundtrack (accompanied by a slight vibration) due to their layout and operation. In more entry-level cars, this "thrum" is pronounced, but it appears BMW's done an admirable job of reducing noise, vibration and harshness in the X1's cabin.
The rorty engine note only becomes glaringly apparent when full acceleration is needed, such as when we tested the X1's in-gear performance… We recorded a 9.42-second 0-to-100 kph run (only 0.42 sec slower than BMW's claim) and, on our fuel-economy route, the X1 returned a respectable 7.7 L/100 km.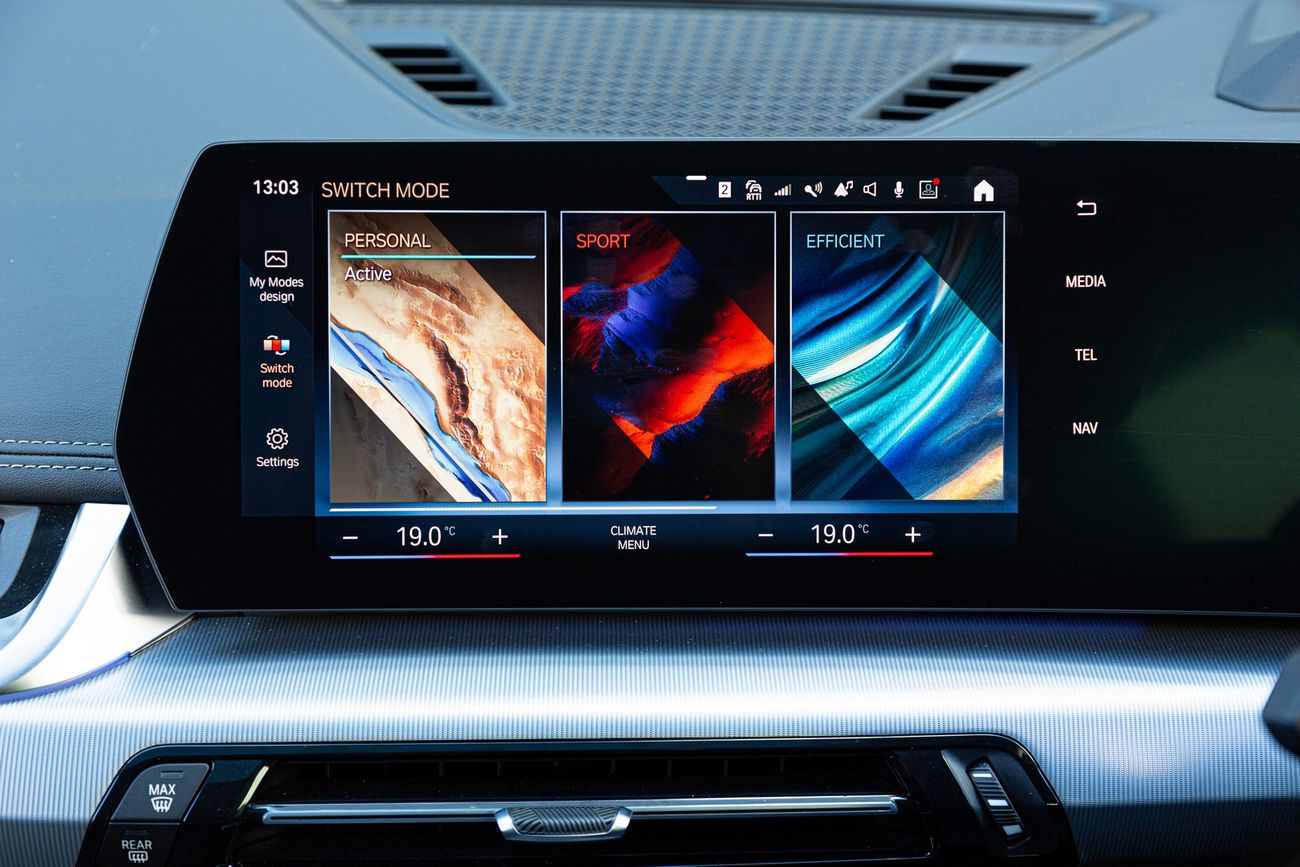 Beyond the selectable Sport and Efficient drive modes (which, by now, need no explanation), drivers can also personalise individual aspects of the sDrive18 xLine's drivetrain. Each drive mode is accompanied by a specific theme on the infotainment screen and instrument cluster. For example, when you engage Sport, the cluster gets a red glow and a rev counter (by default, the X1 displays a power-usage meter).
One of our test-team members noted that in its default mode, the X1's accelerator pedal is not the most responsive and the brake pedal travel is long, but those traits arguably suit an "urban-based family car".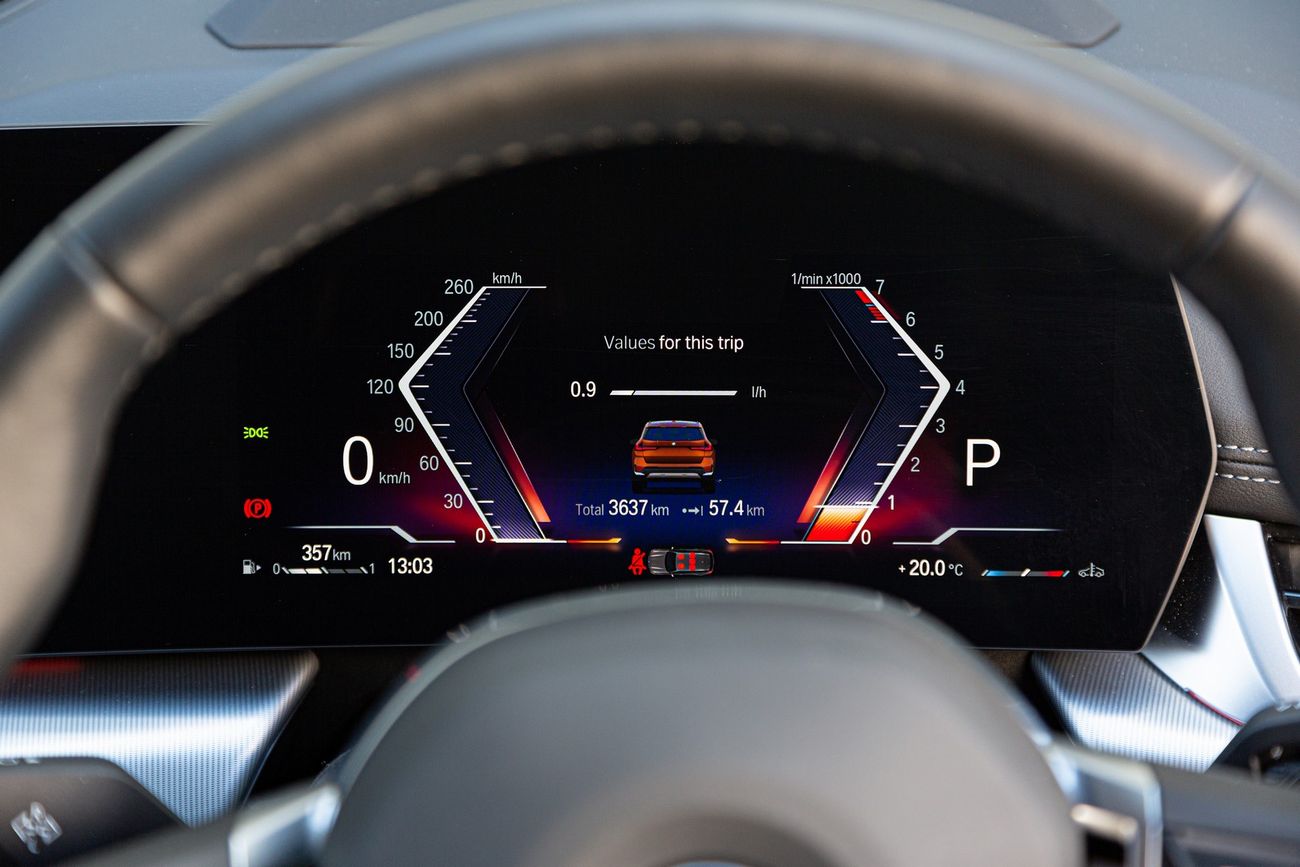 Indeed, the 1.5-litre turbopetrol engine is a willing performer; it's aided by a quick-shifting 7-speed dual-clutch automatic transmission that is sufficiently responsive and operates smoothly… well, once the X1 is travelling at the prescribed city or freeway speeds. Unfortunately, it tends to hesitate at low speeds.
Frustratingly, 'shift paddles are only available if you opt for the M Sport trim line. So, if you want to force the vehicle to stay in one particular gear (like when you're driving up a steep gravel slope), you have to push L mode on the transmission switch. Yes, you read that correctly: the traditional transmission lever has been replaced – the X1 has joined the growing club of vehicles that have minimalist gear switches.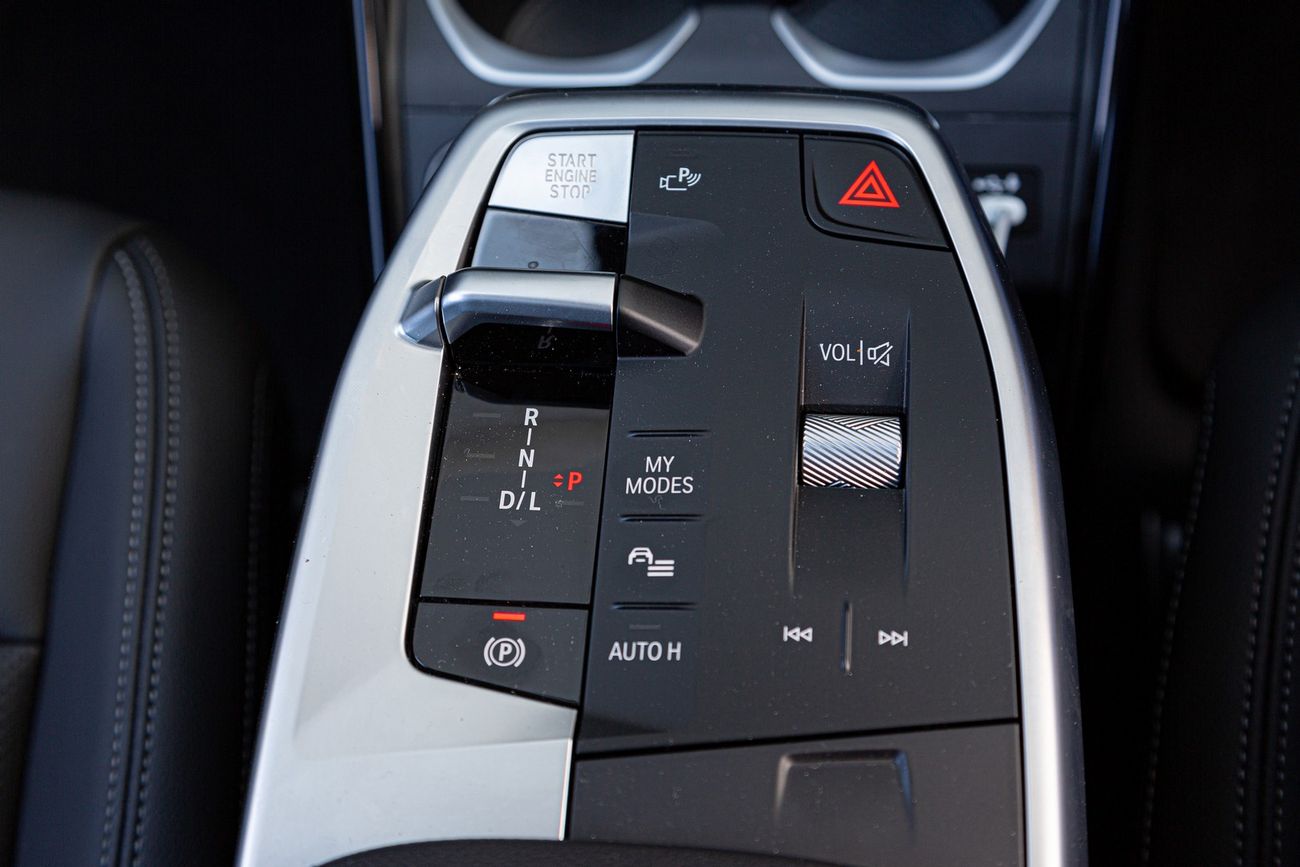 Ride and Handling
BMW prides itself on its time-honoured tagline of "Sheer Driving Pleasure" and the 2023 BMW X1 mostly delivers on that "brand promise". It's important to remember this is a premium family car – it would be a trifle unfair to expect heightened driver engagement from a front-wheel-drive compact crossover.
Having said that, the X1 proved quite entertaining to steer through tight corners at higher-than-usual speeds, plus it exhibited surprisingly little body roll. There was plenty of road holding and good body control, so it's easy to understand why BMW is working on an all-wheel-drive 35i M Sport derivative!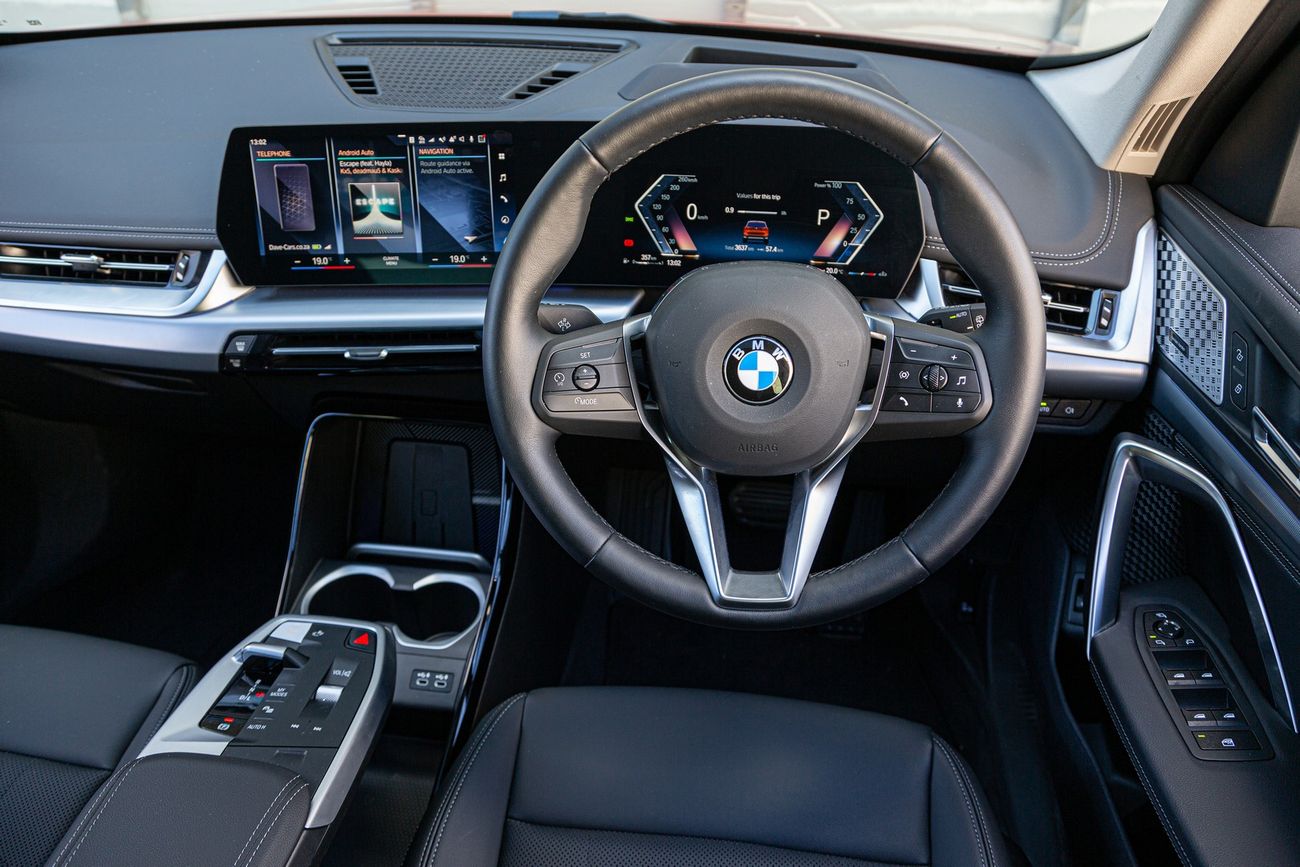 The seating position is good (it affords excellent all-round visibility) and so is the ride quality, all things considered… While the test unit didn't have the M Sport package (with a firmer setup), it was fitted with optional larger wheels. The 19-inch alloys really look the part, but the standard 18-inch units are wrapped in higher-profile rubber, which will improve the ride quality while being more resilient to pothole impacts.
If you plan to drive on gravel roads from time to time, bear in mind that most BMW X1 derivatives are front-wheel driven (only the iX1 benefits from all-wheel drive). Still, with a ground clearance of 205 mm, you should be able to avoid most of the road protrusions that may damage the crossover's underbody.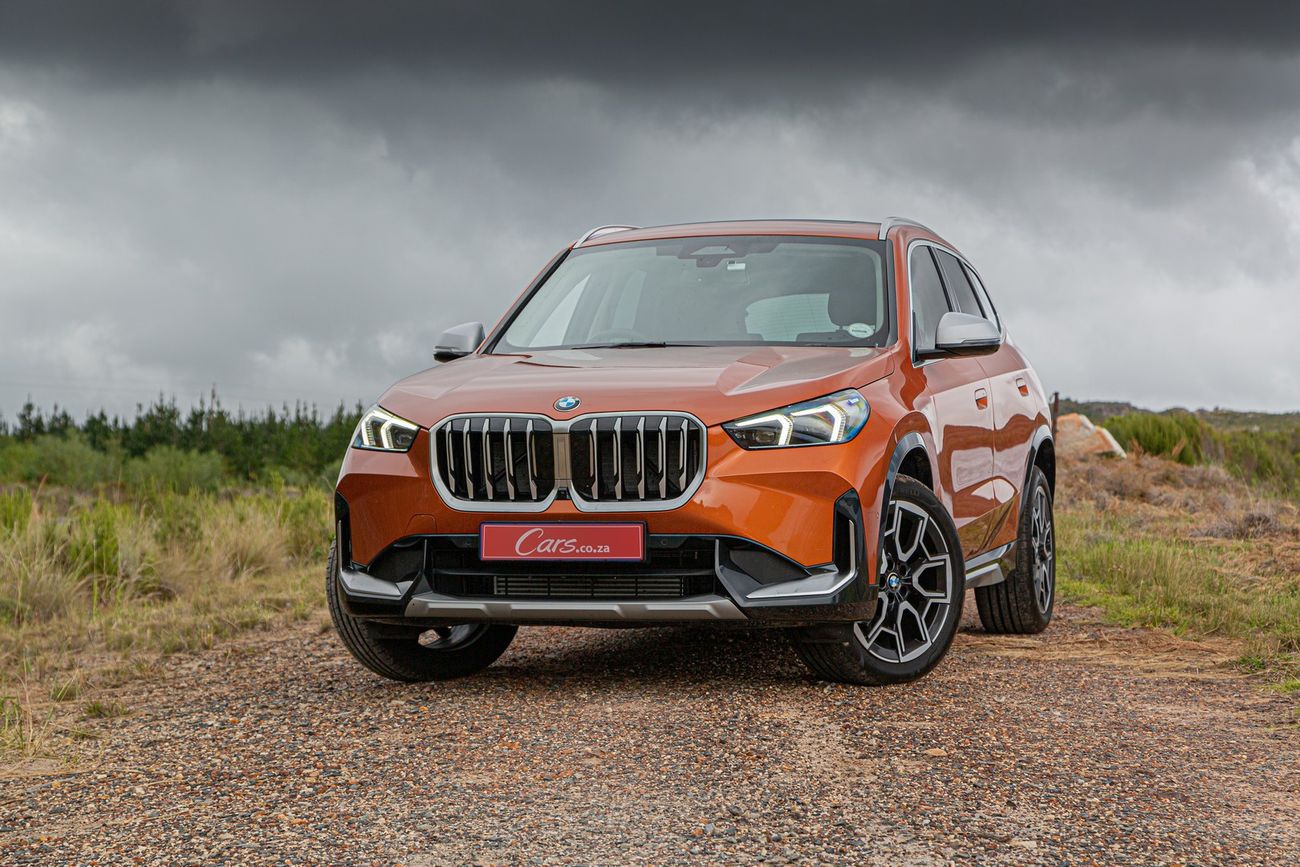 Design and Packaging
Unlike other controversially styled BMW models (we're looking at you, the 7 Series and XM), the U11-generation X1 has a much more conventional design. It's unmistakably a BMW, yet it deftly balances on a tightrope between fresh and conservative. Our test unit's Utah Orange finish is a no-cost colour option.
We were truly impressed with the cabin's smart look, build quality and upmarket finishes. The X1 is likely to be the top-selling new BMW in some markets, so the brand had to ensure it exuded a "high-end feel".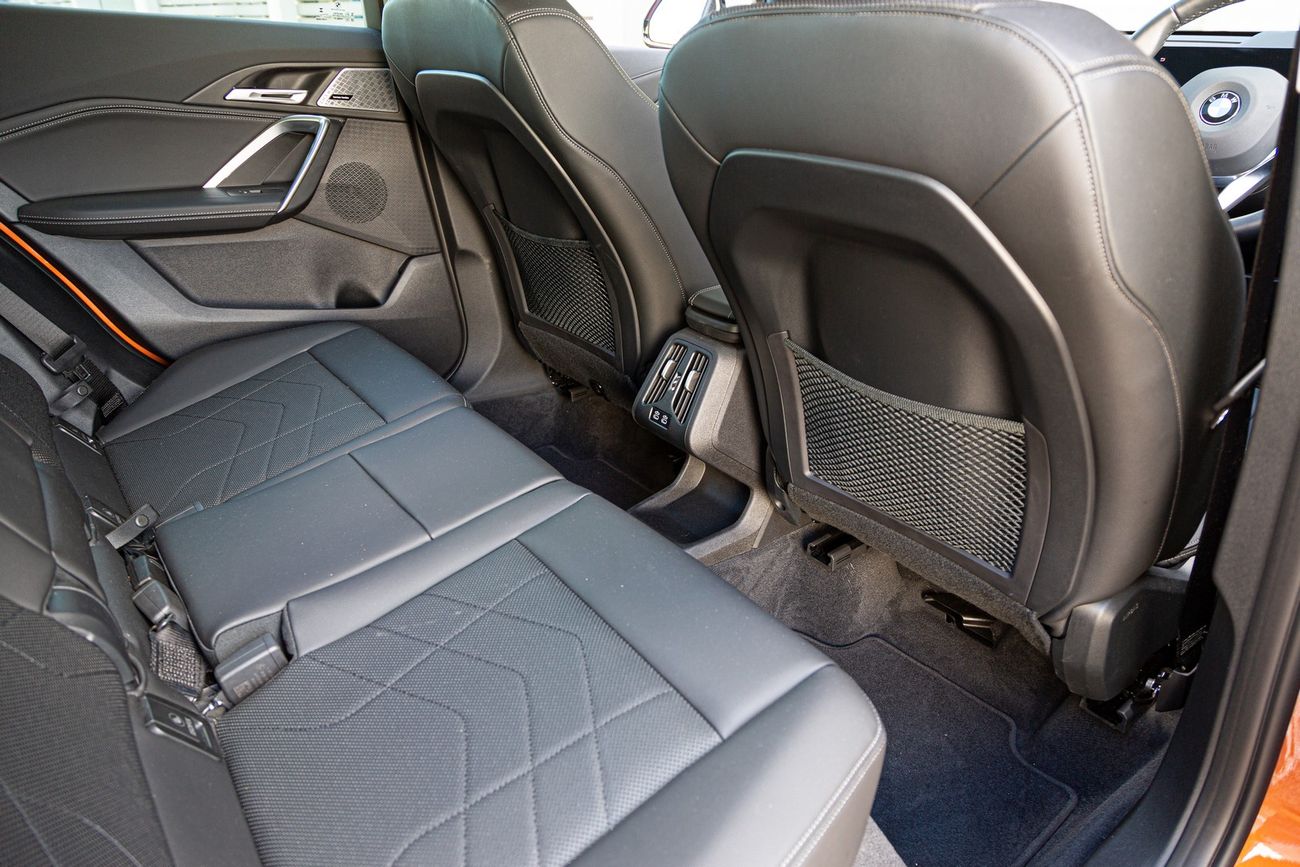 In terms of load-bay capacity, BMW claims the new X1's available luggage space has increased (by 50 litres) to 540 litres and, when you fold the seats down, there is 1 600 litres of utility space. Is that good? Yes, the X1's bay is almost the biggest in its class; only the Q3 Sportback narrowly beats the Bimmer.
The new cabin is a huge talking point, because while it looks and feels great, it presents challenges from a usability (ergonomic) point of view. Why? Because there are no quick-access buttons for the climate control system (or auto start/stop deactivation, for that matter). Instead, if you want to access and/or adjust those systems, you need to wade through the menu of the new Operating System 8 on the BMW Curved Display. There's no denying that it's a visual treat, but its interface does require familiarisation.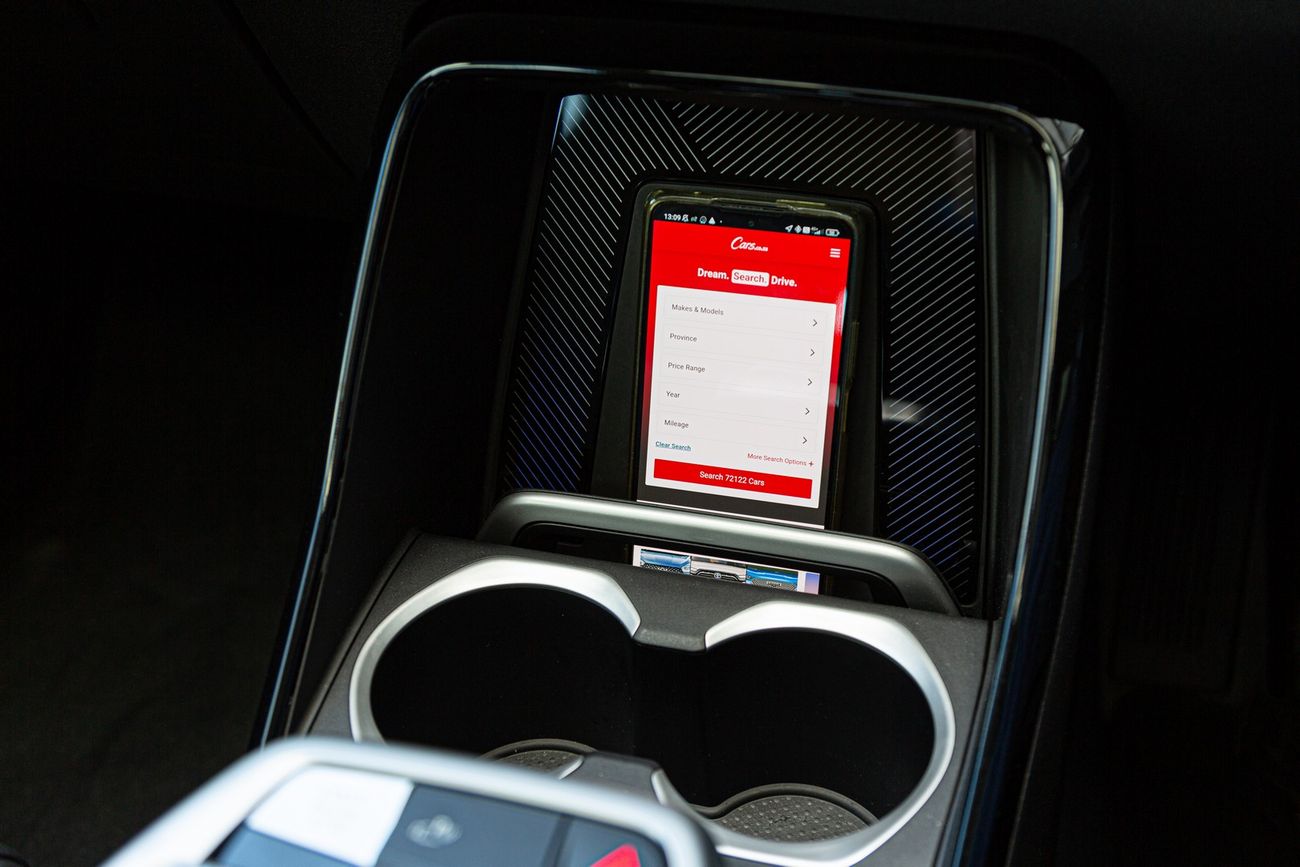 The first thing that you'll notice is that there's no transmission tunnel (well, in the traditional sense). Instead, the X1 has a new floating centre console which houses the start/stop-, parking camera access- and hazard light buttons, an electronic transmission switch, drive mode-, hazard lights-, handbrake and auto-hold buttons, as well as an audio volume control barrel with a tactile knurled-metallic finish.
Our test unit featured the optional (and, may we say, cute) wireless phone charging cradle, but it's orientated in such a fashion that it will only distract motorists when it lights up for a notification.
MORE: BMW X1 Launch Review
Tech and Features
The BMW X1's cabin brims with tech. To reiterate, it would be nice to still have some physical buttons for often-accessed functions – what happened to the brilliant iDrive controller knob? If all else fails, just say "Hey BMW, I want…" and, most of the time, the vehicle will obey your commands. It's handy when you're driving on a freeway and want to adjust the temperature without moving your left hand from the 'wheel.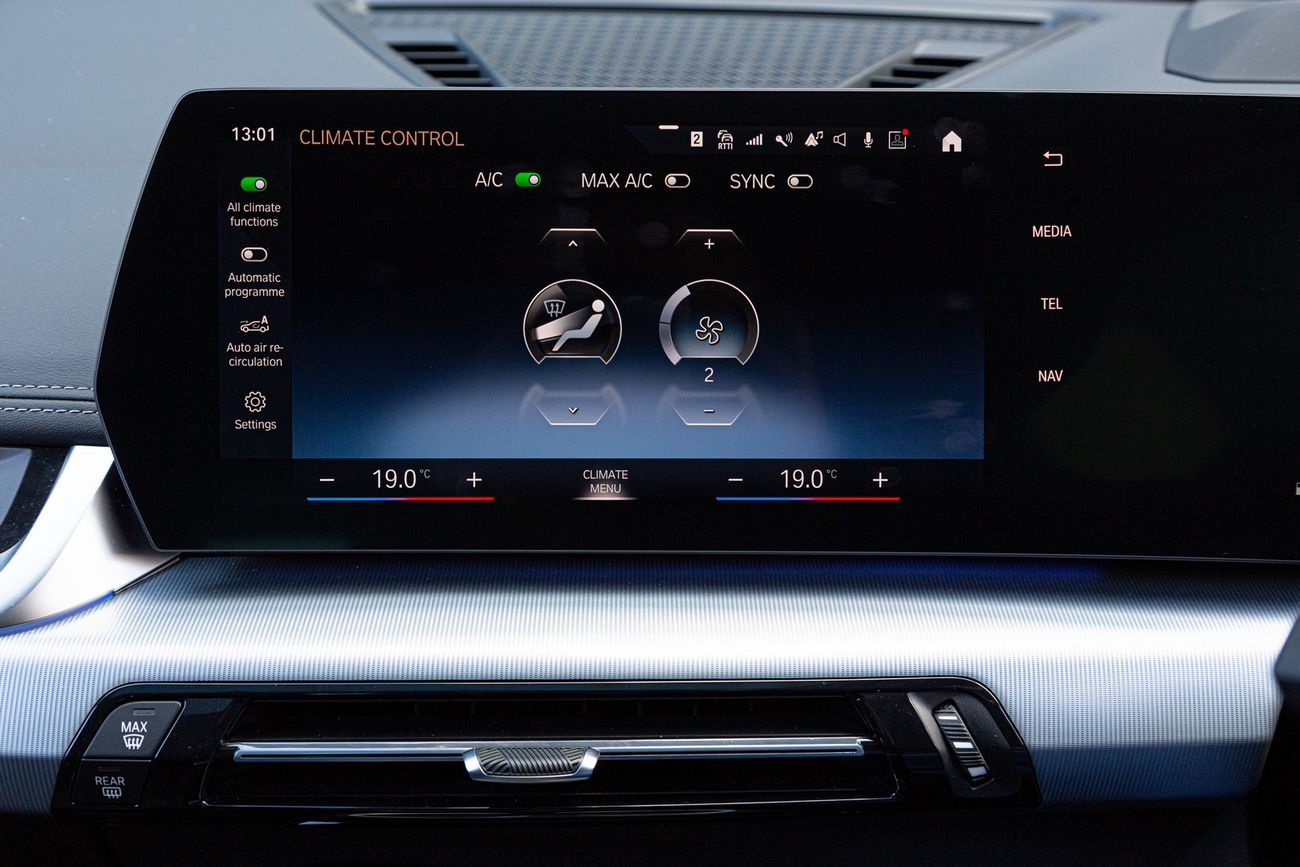 The new infotainment system looks very slick – and suitably expensive – plus it includes wireless Apple CarPlay and Android Auto connectivity, both of which integrate nicely with the vehicle's digital interface.
The new digital instrument cluster, however, is rather quirky. Its layout simply looks too busy, in a quasi-futuristic kind of way. There's no traditional layout with circular dials, but you can customise the display.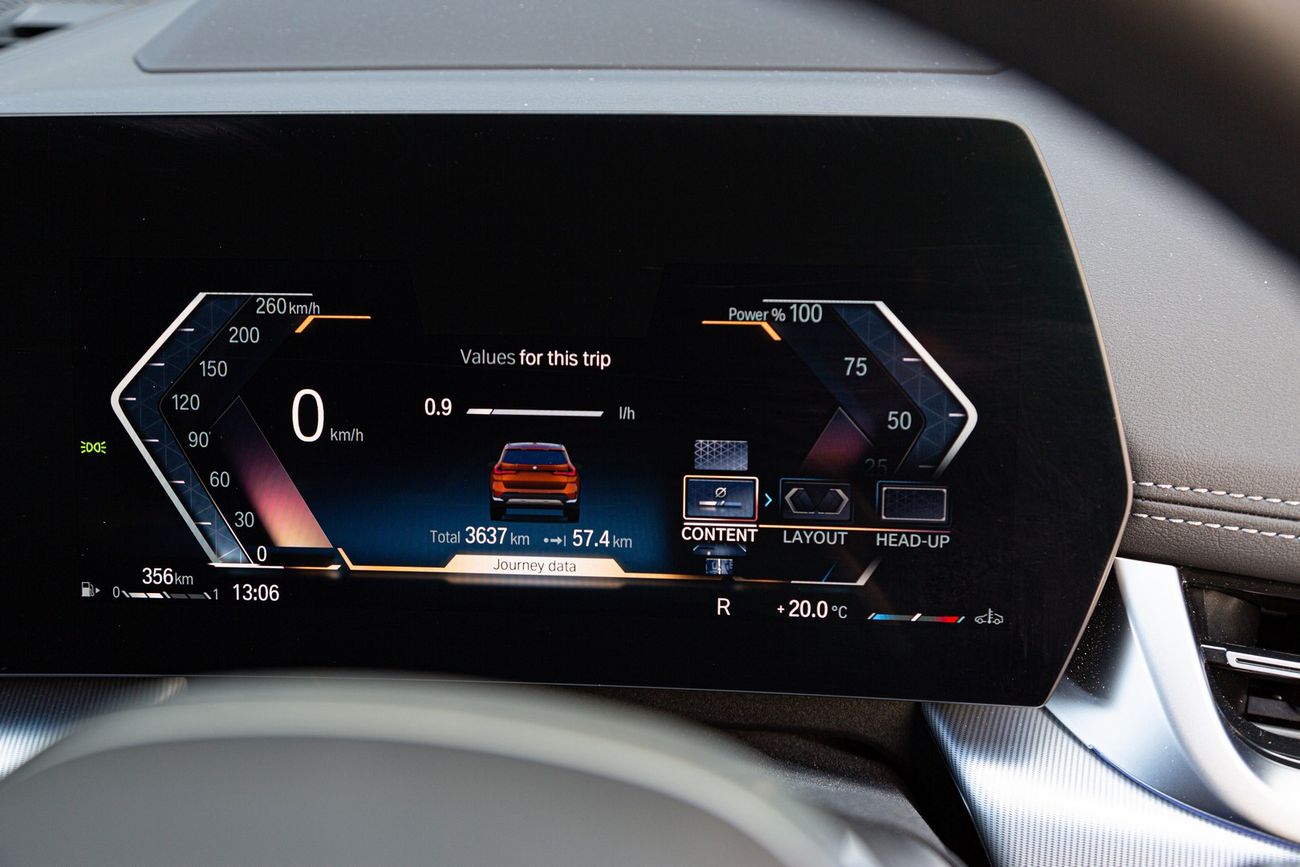 As far as optional extras are concerned, our X1 sDrive18i xLine test unit came generously equipped. BMW SA has configured a few choice packages that group the best of the optional features together.
The Equipment package (R24 500) adds the hardware for a heated steering wheel and seats (activated via a subscription service), adaptive LED headlights, comfort access and the wireless charging cradle.
The Deluxe package (R40 000), in turn, adds the high-end Harman Kardon audio system, panoramic sunroof and electrically operated tow bar. Finally, Equipment package Professional (R43 500) includes most of the above features plus BMW Live Cockpit, head-up display, and 360-degree parking cameras.
As is the case with nearly all contemporary BMW models, mobile phone app support (shown below) is included. The MyBMW app allows you to lock/unlock your car remotely, view error messages and more.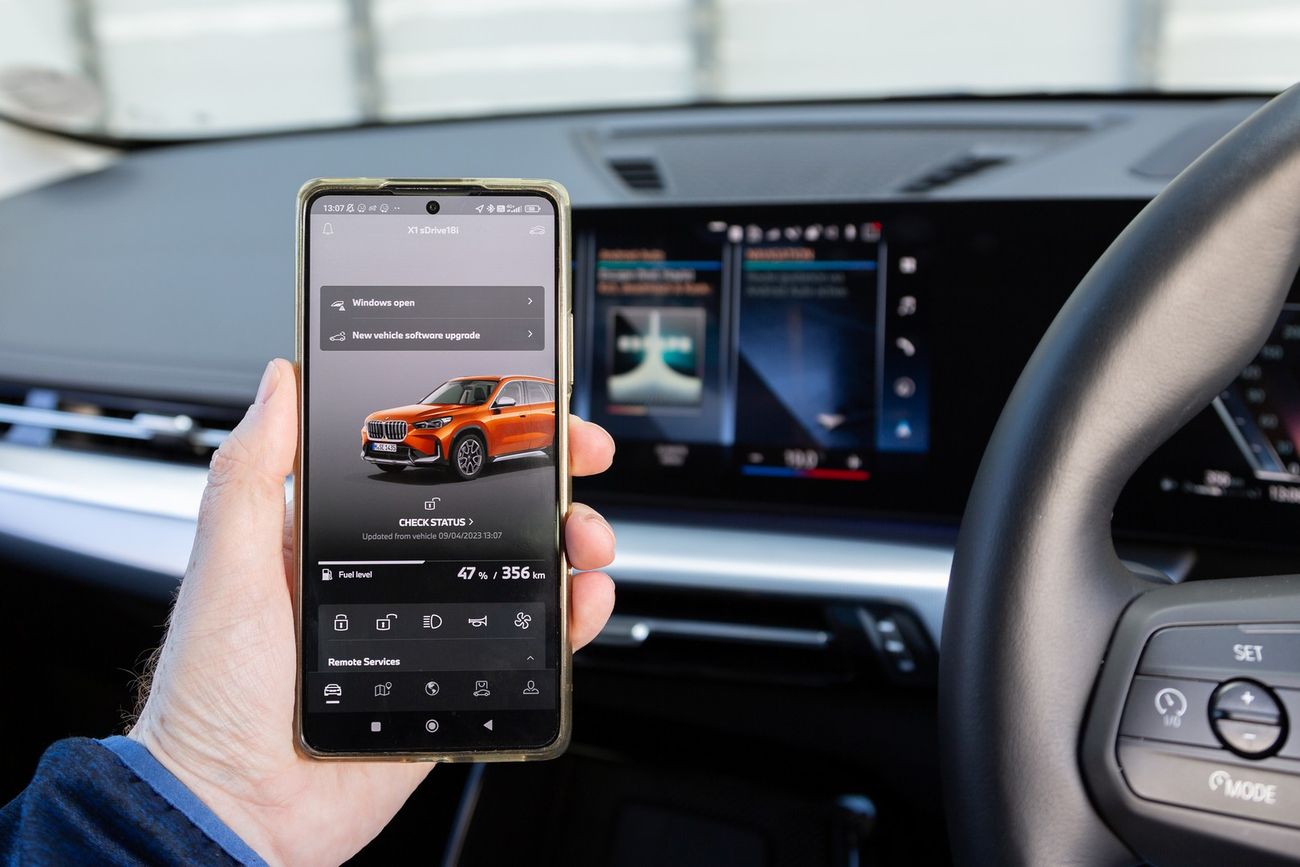 Price & After-sales Support
The BMW X1 sDrive18i xLine costs R768 045 (April 2022); we worked out our test unit was specced to about R866 000. The list price includes a 2-year warranty and a 5-year/100 000 km maintenance plan.
Verdict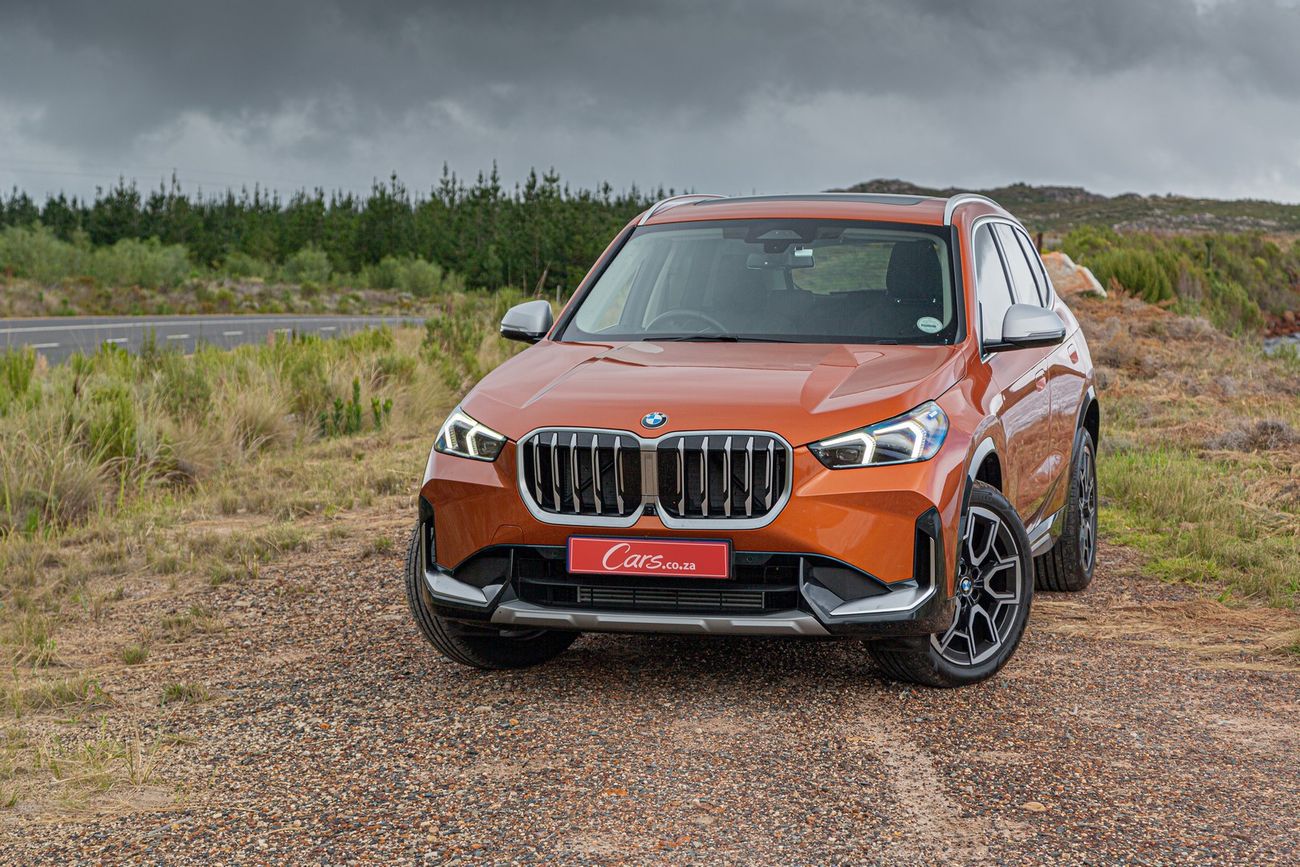 The 3rd-generation BMW X1 incorporates several significant improvements over its predecessor and the range's line-up is diverse. The U11-generation model's driving dynamics, packaging and refinement are generally good, and while some of the in-car technology (in particular, the highly digital user interface) takes some time to get used to, there's denying that the new BMW X1 is a very accomplished product.
Not only does the new X1 set benchmarks in its own niche segment (although, to be fair, apart from the Alfa Romeo Tonale, the Bimmer's rivals have been around for a while) – it throws a lifeline to the current BMW X-model or sedan owners who need to "buy down" and would otherwise have left the brand.
Related content:
Original Story by www.cars.co.za