South Africa's new-vehicle sales slipped 3.1% year on year in August 2023. Here's your comprehensive overview, including SA's most popular brands, best-selling cars and plenty more…
In August 2023, South Africa's new-vehicle industry registered a year-on-year decline of 3.1% to finish on 45 679 units, ending a 3-month growth streak. That said, this latest performance represented a 5.3% improvement over July 2023's tally of 43 389 units.
Industry body Naamsa said this showing served to underline the "ongoing stressed business and consumer environment in the country, given that negative economic considerations still greatly outweigh positive ones".
Out of the total reported industry sales, Naamsa said an estimated 83.8% represented sales via the dealership channel, while 12.2% were sales to the vehicle-rental industry, 2.8% to industry corporate fleets and 1.2% to government.
At 28 951 units, the new passenger-vehicle market registered a year-on-year drop of 6.7%, despite substantial support from the rental industry (which accounted for 16.2% of sales). Naamsa said this "weak performance" reflected the impact of "rising costs of living and lower disposable income on consumer sentiment and the ability to be active in the new-vehicle market". Year to date, the passenger-vehicle market (231 112 units) was 3.0% down compared with the opening 8 months of 2022.
As has been the case for the past few months, the light-commercial vehicle segment was one of the few categories to show growth in August 2023, with registrations in this section of the market coming in at 13 652 units, or a marginal gain of 2.7% compared with the corresponding month in 2022. The year-to-date total here was 102 833 units, 19% up on the same reporting period last year.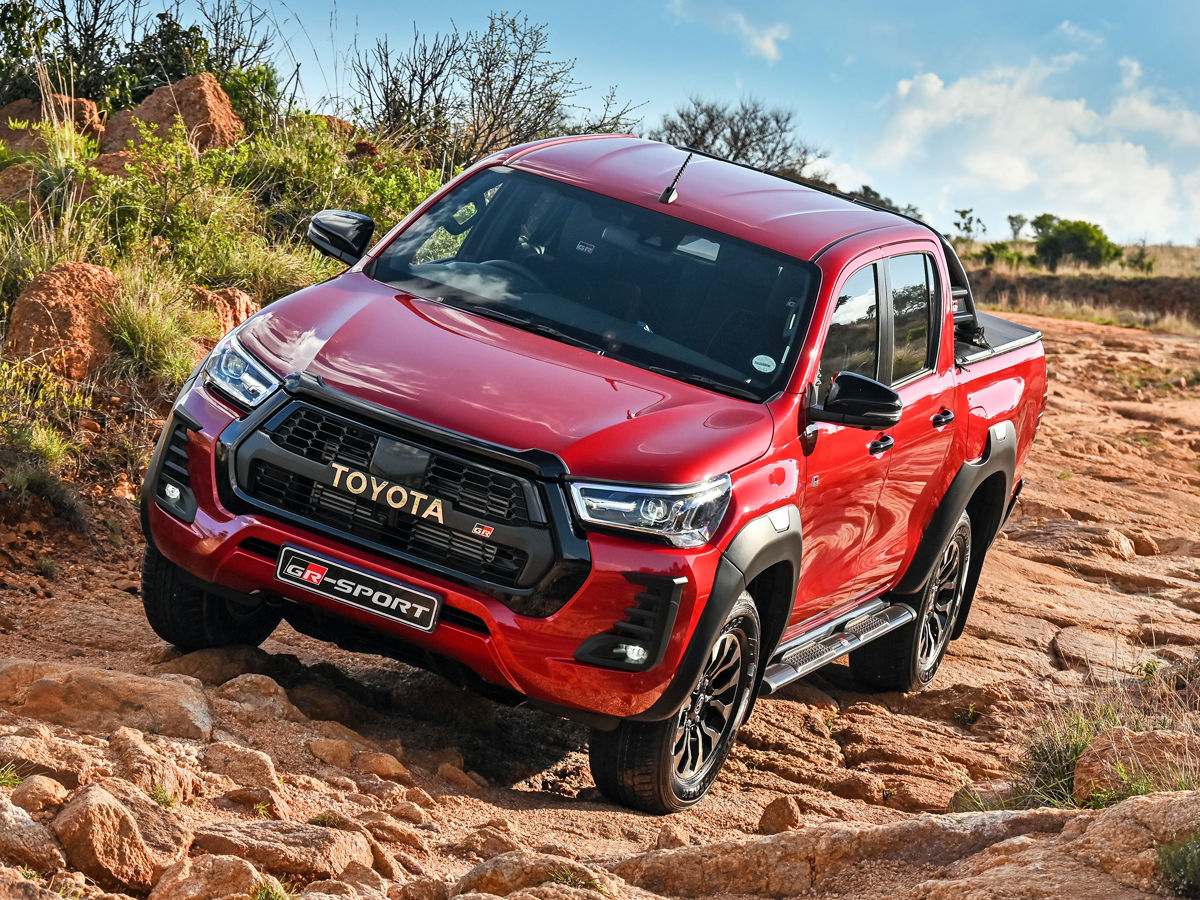 Export sales recorded an encouraging increase of 33.5% year on year, to finish August 2023 on 41 462 units. Vehicle exports over the opening 8 months of the year were 12.4% ahead of the same term in 2022.
Lebo Gaoaketse, Head of Marketing and Communication at WesBank, said new-vehicle sales "stumbled" in August, showing the first potential signs of strain amidst economic headwinds.
"Although August sales experienced their biggest decline in 21 months, this volume is still 5.2% ahead of July sales. In addition, August 2022 sales were amongst the best-performing sales months last year," pointed out Gaoaketse. "August sales are not poor despite being 3.1% lower than a year ago. They are the 3rd-best performing sales month this year, as were August 2022 sales up to that point."
Meanwhile, Brandon Cohen, National Chairperson of the National Automobile Dealers' Association (NADA), said it was clear the local industry could no longer withstand the pressure from increasing interest rates, fuel prices, vehicle costs and a significant decrease in household spending ability.
"The resilience of the South African retail motor industry in 2023 continues to astound us, but we knew there had to be a tipping point, and this is what happened in August," Cohen said, adding that interest rates represented the "most significant obstacle" to vehicle sales right now.
"When we factor in new-car pricing and the negative impact of a weak rand, we witness a perfect storm of reduced affordability in a market with fewer and fewer cars available in various price brackets."
New-vehicle sales summary for August 2023
Aggregate new-vehicle sales of 45 679 units decreased by 3.1% (1 476 units) compared to August 2022.
New passenger-vehicle sales of 28 951 units decreased by 6.7% (2 064 units) compared to August 2022.
New light-commercial vehicle sales of 13 652 units increased by 2.7% (363 units) compared to August 2022. 
Export sales of 41 462 units increased by 33.5% (10 405 units) compared to August 2022.
10 best-selling automakers in South Africa in August 2023
No surprises at the top of the automaker rankings, with Toyota again way out in front. The Japanese giant added around 1 400 registrations to the previous month's effort, finishing August 2023 on a heady 12 233 units. With 5 972 units, the Volkswagen Group (including the Audi brand) was again 2nd, while Suzuki (4 332 units) completed the podium once more.
Meanwhile, Ford (2 724 units) climbed a place to finish the month in 4th position, forcing Hyundai (2 637 units) down to 5th. This is only the 2nd time this year the Blue Oval brand has placed 4th (the 1st instance coming in April 2023, when the Ranger outsold the Hilux), with the company having to settle for 5th or 6th on all other occasions in 2023.
Nissan (2 377 units) again had to be happy with 6th spot, while Isuzu (2 045 units) moved up a place to grab 7th. That saw Chinese automaker Haval (1 819 units) slip a ranking to 8th, while Renault held steady in 9th with 1 750 sales. Kia (1 550 units) returned to the table to grab the final spot.
That meant Chery – which broke into the top 10 in July at the expense of Kia – had to make do with 11th place in August 2023, though the Chinese firm finished a mere 52 units behind its South Korean foe. Indian automaker Mahindra was again 12th overall, finishing the month on 951 registrations.
1. Toyota – 12 233 units
2. Volkswagen Group – 5 972 units
3. Suzuki – 4 332 units
4. Ford – 2 724 units
5. Hyundai – 2 637 units
6. Nissan – 2 377 units
7. Isuzu – 2 045 units
8. Haval – 1 819 units
9. Renault – 1 750 units
10. Kia – 1 550 units
10 best-selling vehicles in South Africa in August 2023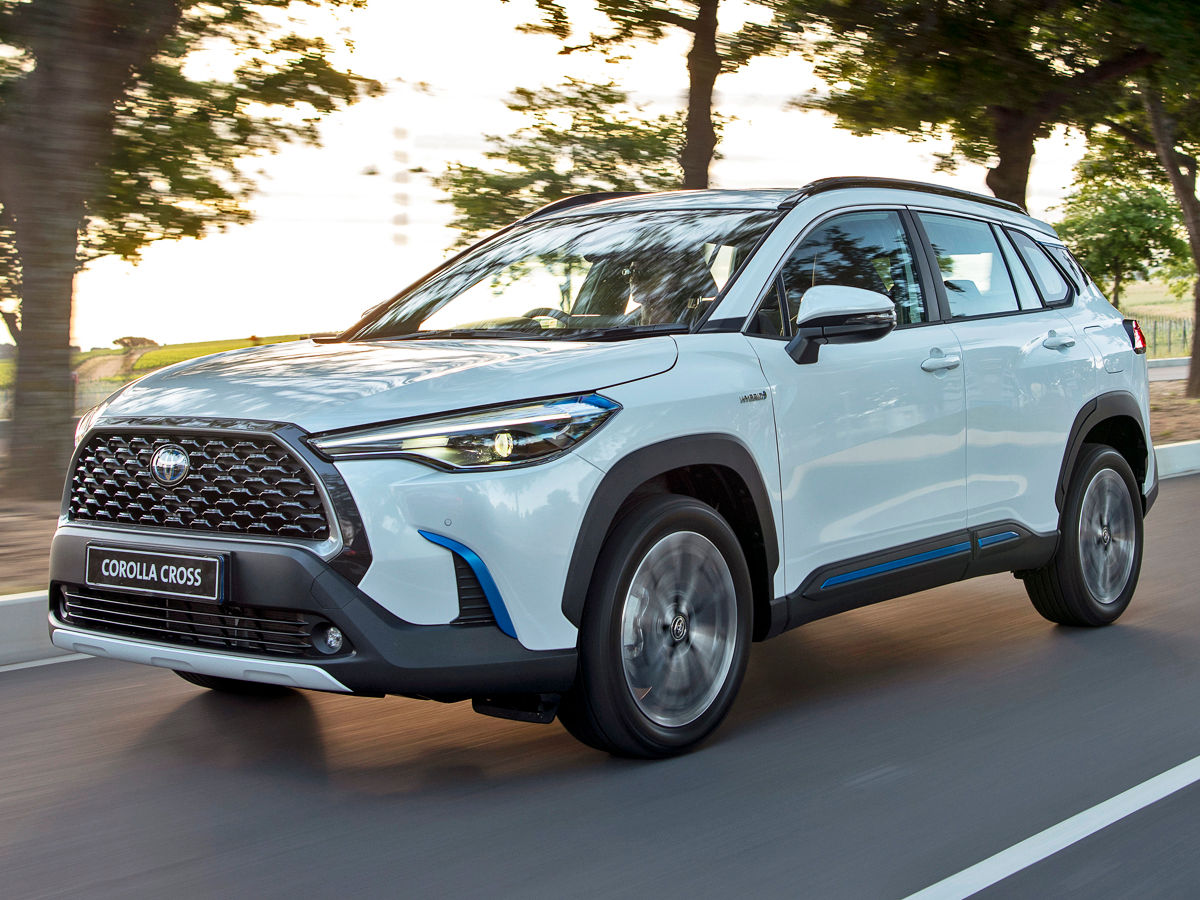 Yes, South Africa's best-selling vehicle was again the Prospecton-produced Toyota Hilux. In fact, in August 2023, the Japanese bakkie enjoyed as many as 3 309 registrations, the 4th time this year it has crossed the 3 000-unit barrier. The Kariega-built Volkswagen Polo Vivo remained in 2nd place (and was thus SA's strongest-selling passenger car), ending the month on 2 452 units (974 of which represented sales to the rental industry).
The Silverton-manufactured Ford Ranger (2 367 units) wasn't far behind in 3rd, driving a strong month for the Dearborn-based firm's local division. Meanwhile, the locally built Toyota Corolla Cross climbed a spot to 4th, with its 2 130 registrations making it Mzansi's best-selling crossover for August 2023. The Struandale-produced Isuzu D-Max likewise gained a place month on month, rounding out the top 5 with 1 632 units.
The Toyota Hi-Ace (1 581 units) moved up a position to 6th, with the Indian-sourced Toyota Starlet (1 372 units) also gaining a place to 7th – as well as securing the title of SA's best-selling imported vehicle for August 2023. The Suzuki Swift (1 349 units) slipped 4 places to 8th, while the locally built Volkswagen Polo hatchback (1 153 units) and Rosslyn-manufactured Nissan NP200 (1 064 units) swapped positions and completed the top 10.
So, what about models that just missed out on making it into the top 10 in August 2023? Well, the Chery Tiggo 4 Pro (809 units) was next in line, followed closely by the Hyundai Venue (782 units), Nissan Magnite (773 units), Hyundai Grand i10 (767 units) and Haval Jolion (761 units).
1. Toyota Hilux – 3 309 units
2. Volkswagen Polo Vivo – 2 452 units 
3. Ford Ranger – 2 367 units 
4. Toyota Corolla Cross – 2 130 units 
5.  Isuzu D-Max – 1 632 units
6. Toyota Hi-Ace – 1 581 units
7. Toyota Starlet – 1 372 units  
8. Suzuki Swift – 1 349 units  
9. Volkswagen Polo (hatch) – 1 153 units
10. Nissan NP200 – 1 064 units
Top 9 vehicles exported from South Africa in August 2023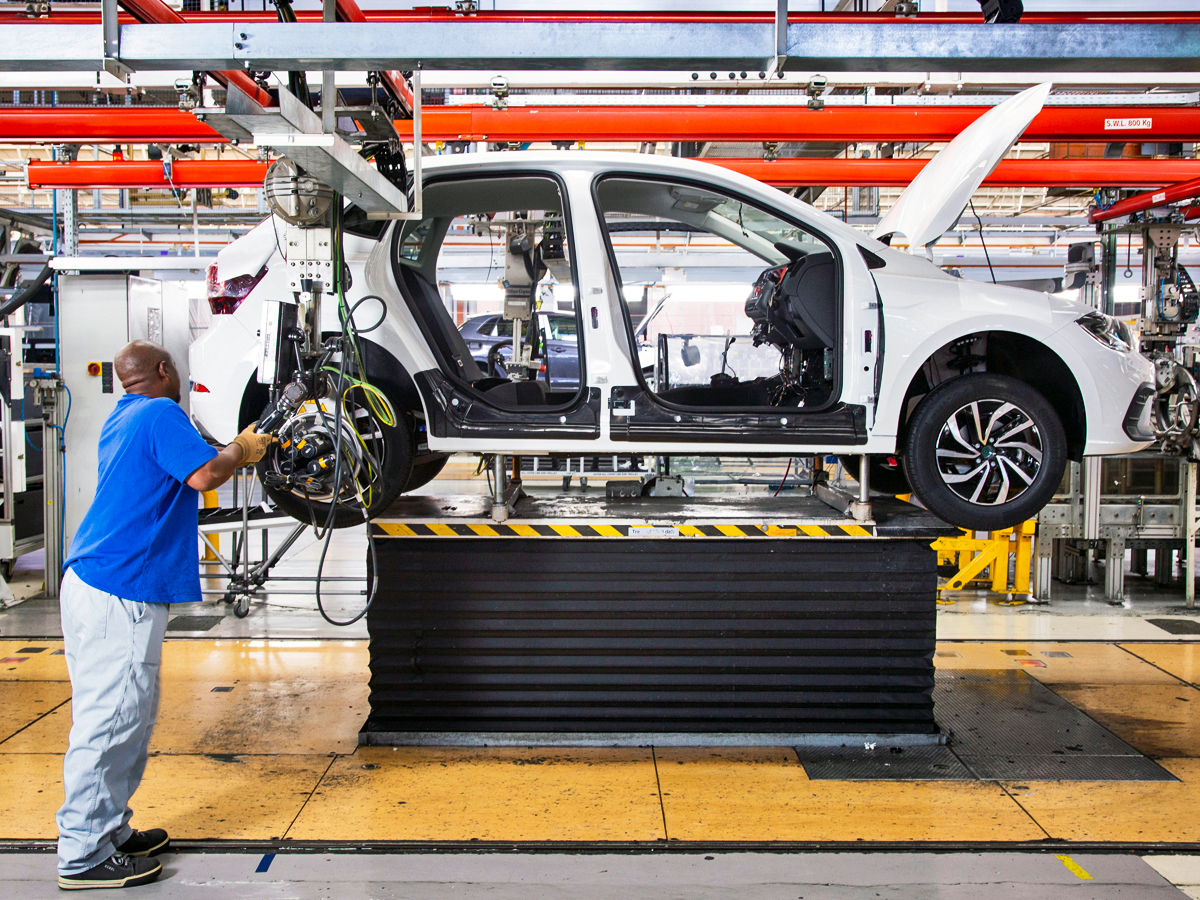 For the 4th consecutive month, the Volkswagen Polo hatchback topped the export charts, with a whopping 11 183 examples shipped off from the Kariega factory in August 2023. The Ford Ranger (7 166 units) and Toyota Hilux (6 863 units), meanwhile, held steady in 2nd and 3rd, respectively, again separated by only a couple of hundred units.
As we've come to expect, the Isuzu D-Max, Toyota Fortuner, Nissan Navara, Nissan NP200, Toyota Corolla Cross and Toyota Corolla Quest made up the export numbers. We should, of course, point out BMW and Mercedes-Benz again did not submit detailed figures, so it's unclear exactly how many new X3 and C-Class sedan units were exported during the month (for the record, though, Naamsa's estimates for August 2023 stood at 4 800 and 9 728 units, respectively).
1. Volkswagen Polo (hatch) – 11 183 units
2. Ford Ranger – 7 166 units
3. Toyota Hilux – 6 863 units
4. Isuzu D-Max – 655 units
5. Toyota Fortuner – 302 units
6. Toyota Corolla Cross – 245 units
7. Nissan Navara – 208 units
8. Nissan NP200 – 45 units
9. Toyota Corolla Quest – 4 units
Vehicle-sales outlook in SA for remainder of 2023
So, where to from here for South Africa's new-vehicle market? Well, though Naamsa points to some positive news (including the recent pause on interest-rate hikes, an apparent reduction in daytime load-shedding and the fact inflation is now "firmly falling within the 3-6% target band"), it cautions that energy and logistical constraints "remain binding on the domestic economic growth outlook", therefore "limiting economic activity and increasing costs".
"Although the SA Reserve Bank has slightly increased its forecast for South Africa's GDP growth from 0.3% to 0.4% for 2023, the medium-term outlook for business conditions in the new-vehicle market continues to reflect subdued demand for high-priced items such as vehicles, which correlates with a stagnating domestic economy," explains the industry body.
In terms of exports, Naamsa points out the "longer-term global economic outlook remains clouded by risks to the inflation trajectory", along with "ongoing geopolitical tensions and the effects of climate change". However, it suggests prospects for vehicle-export growth for the balance of the year "remain optimistic on the back of new-model introductions by major exporters in the domestic market".
WesBank's Gaoaketse says the broader context of the latest sales performance does "provide some cause for concern", but being a single month's effort, it is "not indicative yet" of a trend. "New-vehicle sales have defied the odds in their slow recovery since the pandemic. Given the tough economic conditions, consumers have been under immense budget pressure since 2020. Consequently, 2 major trends impacted car-purchasing behaviour: the pre-owned market boomed in the face of affordability; or consumers held onto their cars for longer rather than upgrading."
Within this context, Gaoaketse says sales continued to recover after the pandemic, more recently impacted by replacement cycles "finally becoming unavoidable" and the subsequent softening of the pre-owned market – by virtue of lower stock levels and a "lower appetite for inflated prices".
NADA's Cohen says if the trend of decreasing inflation continues, the country may have reached the peak of the interest-rate cycle, or "at least there might be no further increases". Fuel-price increases linked to the rand, though, continue to be an "ongoing concern". He points out downsizing remains a "significant factor in this current economy", saying the luxury segment is "under considerable pressure".
"I believe we need to be realistic. We must acknowledge that the current economic conditions are very challenging, although there is still demand, albeit under pressure. Fortunately, the financial institutions have not ceased funding as they did during the global financial crisis, and mobility remains essential for most South Africans. Therefore, there are generous special offers and other incentives in the market for consumers, while interest rates appear to be stable and unlikely to rise further," concludes Cohen.
Related content
How South Africa's new-car sales have changed since 2013
How many hybrids and EVs were sold in SA in H1 2023?
South Africa's 15 best-selling passenger vehicles in H1 2023
Original Story by www.cars.co.za