The GWM Ora Sport is under consideration for South Africa and could arrive here in 2024. We got a preview of the all-electric compact sports sedan – ostensibly an EV alternative to the BMW 2 Series Gran Coupe and Mercedes-Benz CLA – in Australia.
While the main reason for our recent trip to Melbourne, Victoria was to get a first-hand experience of the Tank 300 luxury off-roader and GWM Ora battery-electric compact hatchback (both of which will be launched in our market during the course of 2023), we also got a small taste of what you see here…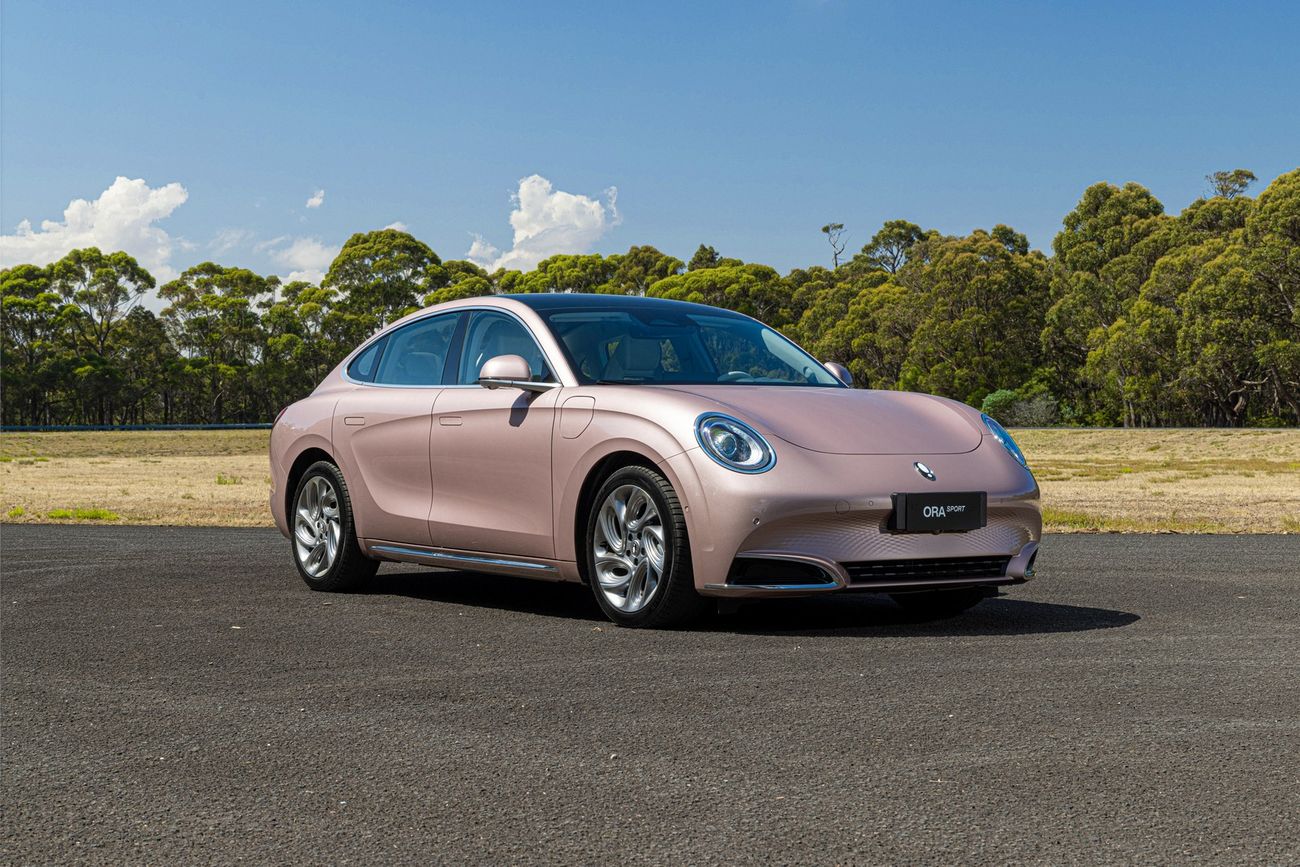 The GWM Ora Sport is a quirkily styled compact "4-door coupe" (as other cars of its shape have been described) or a "fastback" (if you are of an older vintage). In its home market, it's called the Lightning Cat, but indications are that the "Cat" naming system will be dropped for South Africa and Australia.
By now you've probably read our international launch review of the GWM Ora, which looks set to snatch the title of "SA's cheapest new electric car" from the Mini Cooper SE when it reaches local shores later this year. The Ora Sport, which is aimed at buyers who want a sportier small electric car, ups the ante.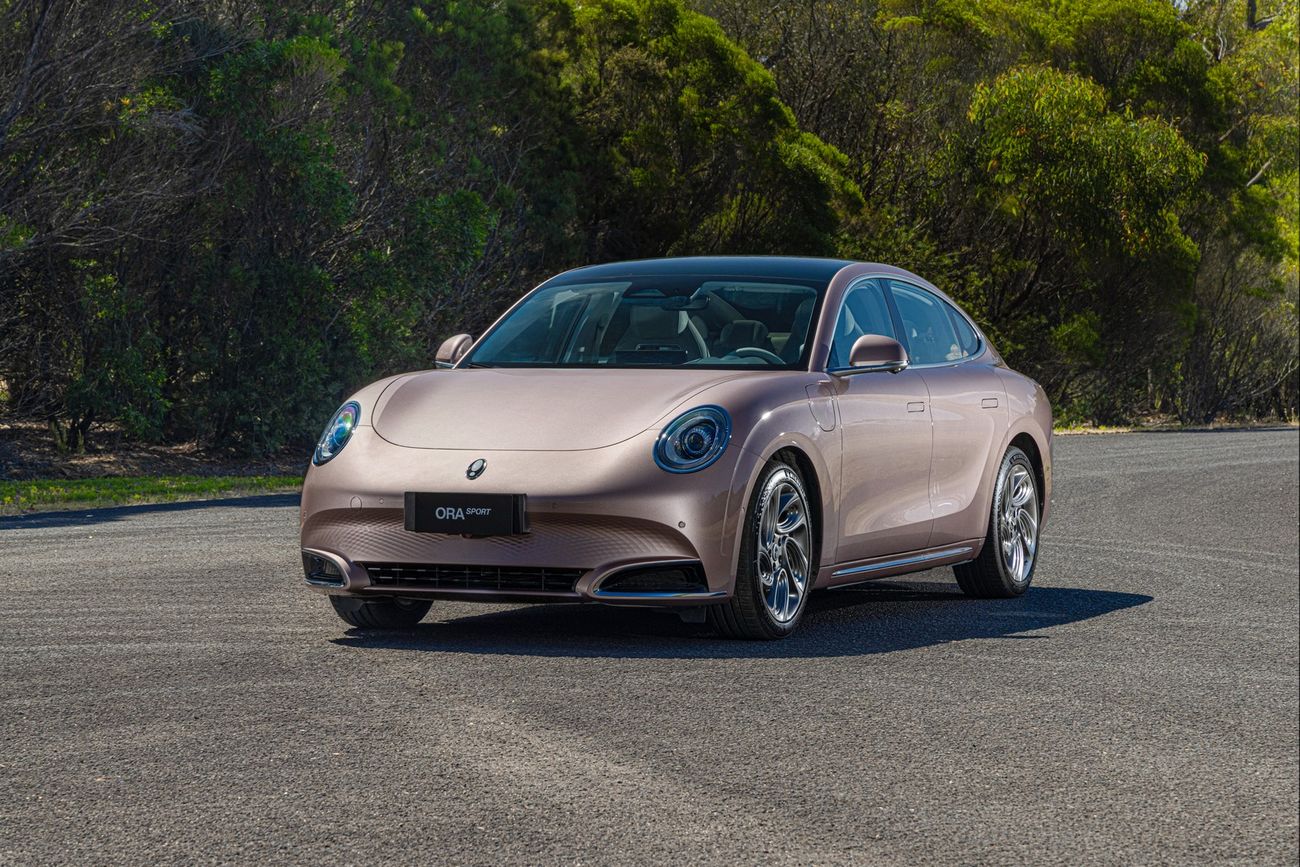 The GWM Ora Sport's styling is controversial and, with eccentric colour choices such as Jade White, Canyon Grey, Amethyst Purple and Diamond Pink (shown here), the model will most certainly turn heads. Does the variant's exterior execution hit the mark? Well, styling is subjective (so there's no right or wrong answer), but there's no doubt that it's a distinctive design – it looks intriguing from almost every angle.
Some have suggested it takes cues, such as the ovoid headlights and the tapered posterior, from the Porsche 911 and Panamera. Inside, the tri-tubular digital instrument cluster is also very Porsche-esque.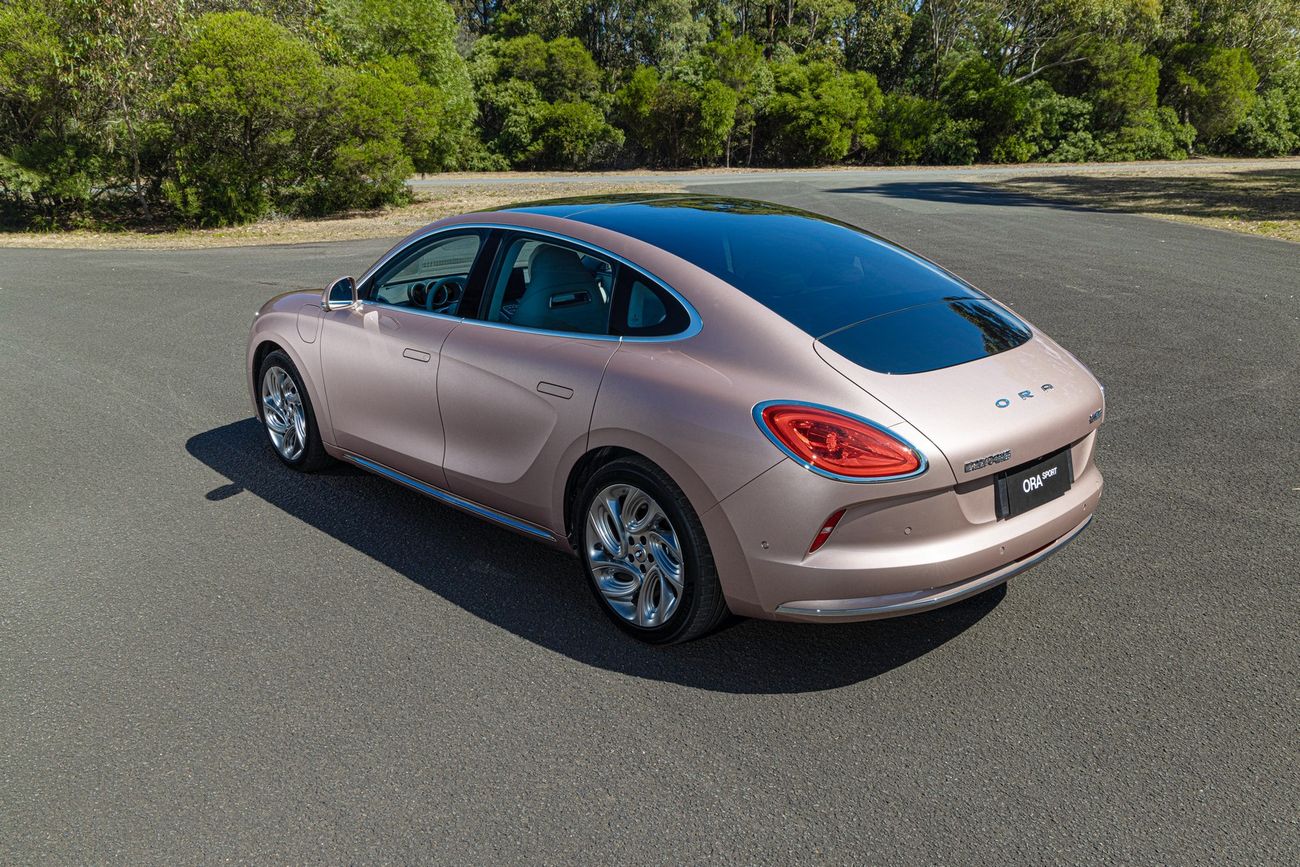 Performance and Range
The new GWM Ora Sport is longer and more practical than its hatchback sibling and is available in either single- or dual-motor configuration. In some countries, the single-motor setup is said to produce peak outputs of 150 kW and 340 Nm, with an impressive claimed range of 555 km from a 63-kWh battery. We'll bet that the sports sedan uses its sleeker profile to eke out every extra bit of range that it can.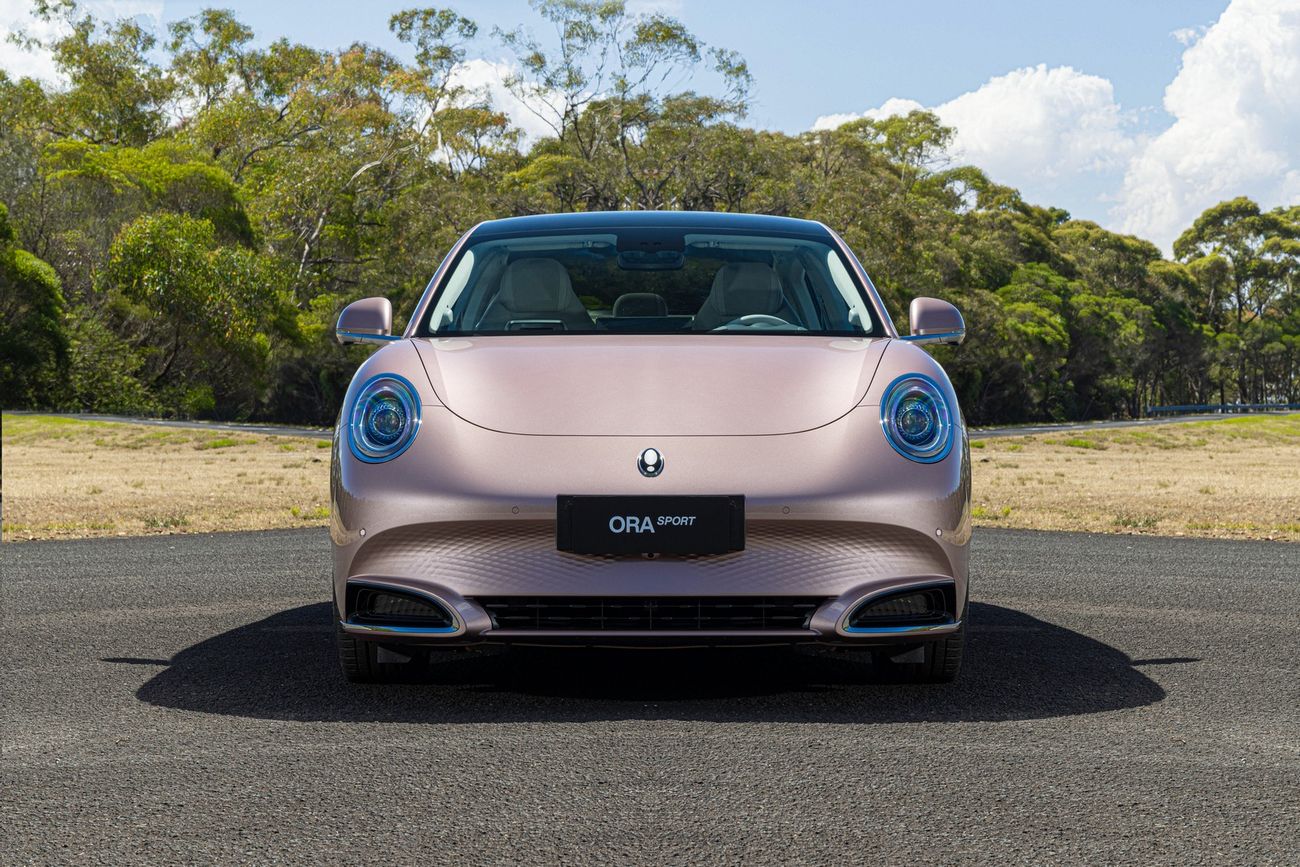 The dual-motor version, in turn, features an 85-kWh battery, has 300 kW/680 Nm on tap, and is said to be capable of travelling up to 705 km on a single charge. Take that, range anxiety! Because it has "Sport" in its name, you can expect lively performance – the claimed 0-100 kph sprint time is just 4.3 seconds.
What is the GWM Ora Sport's interior like?
We had an opportunity to inspect and evaluate the cabin of a GWM Ora Sport before we took the car for a quick drive on the Anglesea Automotive Research Centre's (AARC) test road. The example that we drove was a left-hand-drive unit with Mandarin script in its digital instrumentation and on its boot lid.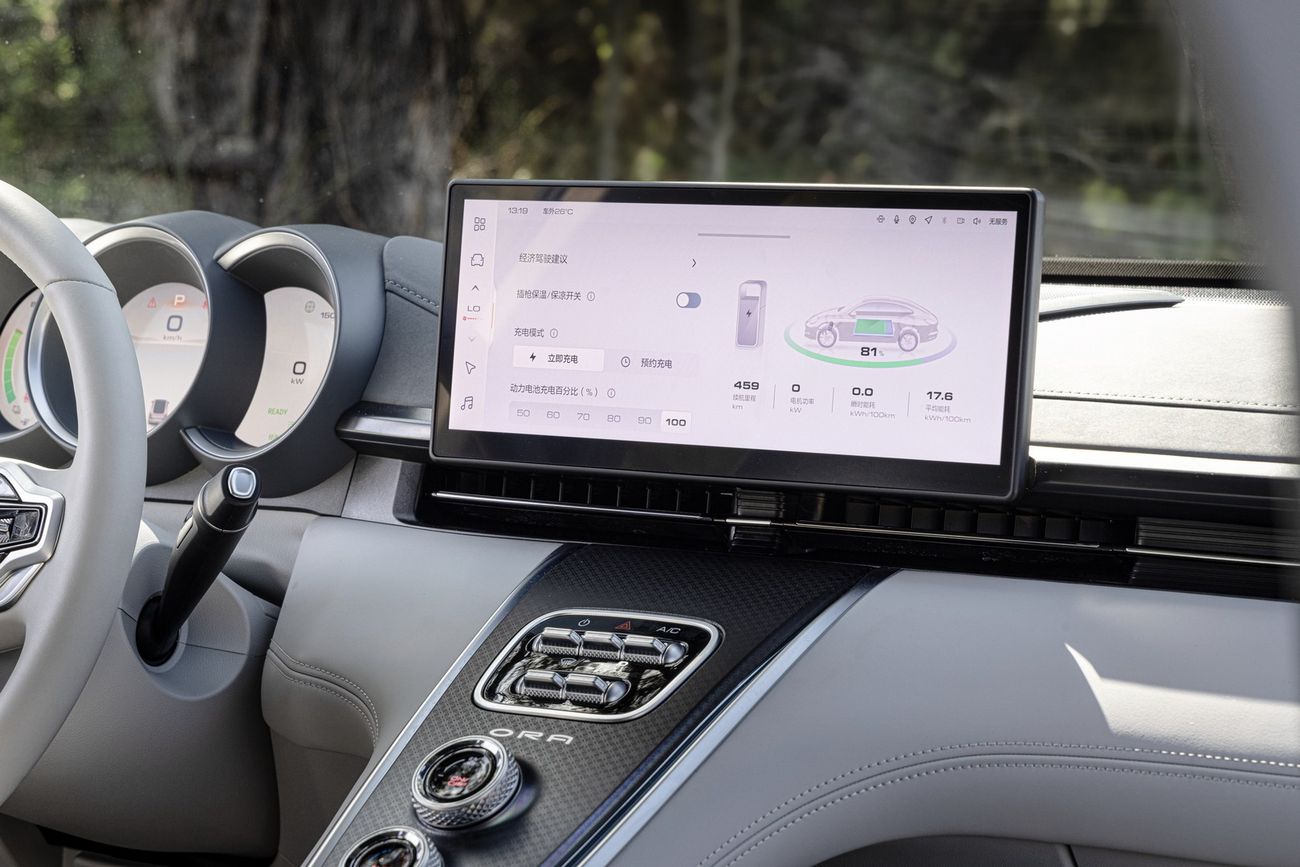 The cabin is an ultra-modern interpretation of what a compact sports sedan's interior should look like. First impressions are positive; much of the switchgear has a metallic finish and the graphics of the digital instrument cluster and infotainment screen are as crisp as on the latest smartphones – if not better.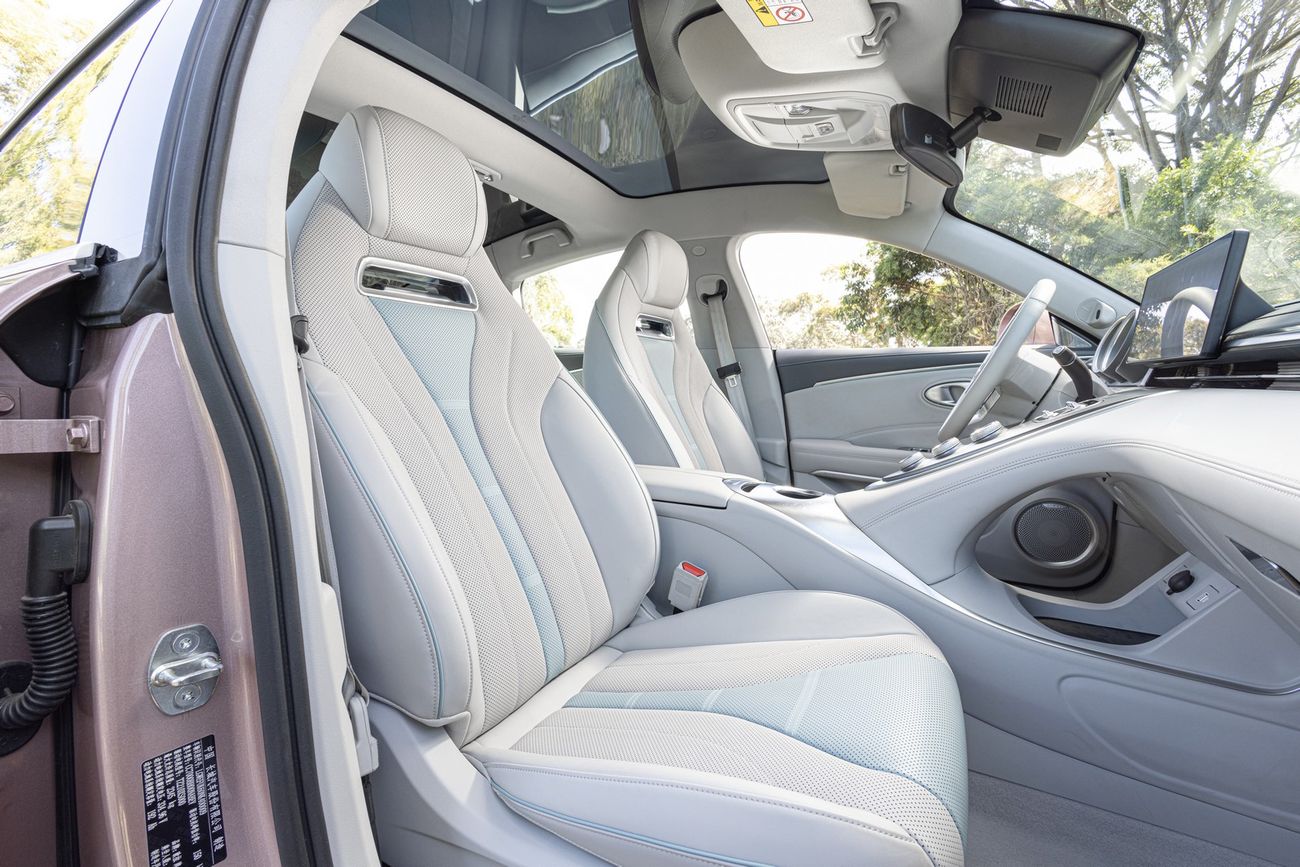 The test unit's cabin was finished in white, with what we think was leather (or, if not, upmarket imitation hide). It feels like a plush, premium interior space, with admirable build quality for a vehicle of its size. The packaging is well-considered: many onboard controls are mounted on a floating centre console and underneath that sits a big storage space, auxiliary power outlet, USB ports and a wireless charging pad.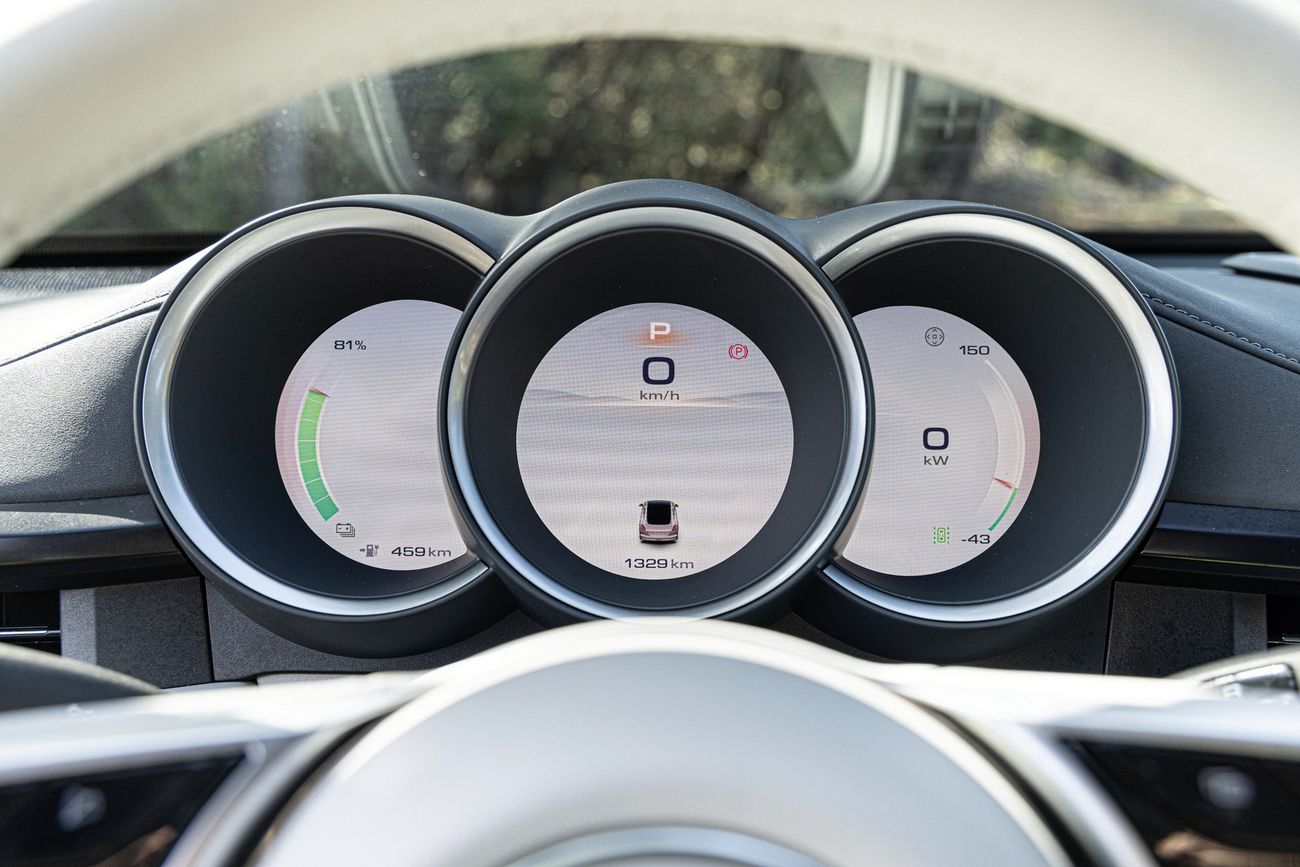 What's the Ora Sport like to drive?
The unit we drove had a single-motor powertrain (to reiterate, with 150 kW/340 Nm and a 63-kWh battery). Interestingly, both the Ora and Ora Sport lack a start button. Simply unlock the car, get seated behind its multifunction steering wheel, put on your seatbelt and the car will be ready to set off right away. The only other car (that we can think of) that has this feature is the Volvo XC40 P6 and P8.
This model may be named the Ora Sport, but it wasn't quite as exhilarating to drive as we hoped. We're accustomed to performance-oriented battery-electric vehicles that dish up a wad of instant torque when you plant the accelerator pedal, but in the case of this sports sedan, that characteristic appears to have been toned down in favour of silky-smooth power delivery. Less "sport" and more "grand tourer", then.
The test unit's ride quality seemed to strike a good balance between comfort and sportiness and its steering setup was fairly quick and direct, but seeing as the AARC's test track had smooth asphalt and offered little opportunity to test the GWM Ora Sport's dynamic abilities, don't read too much into that.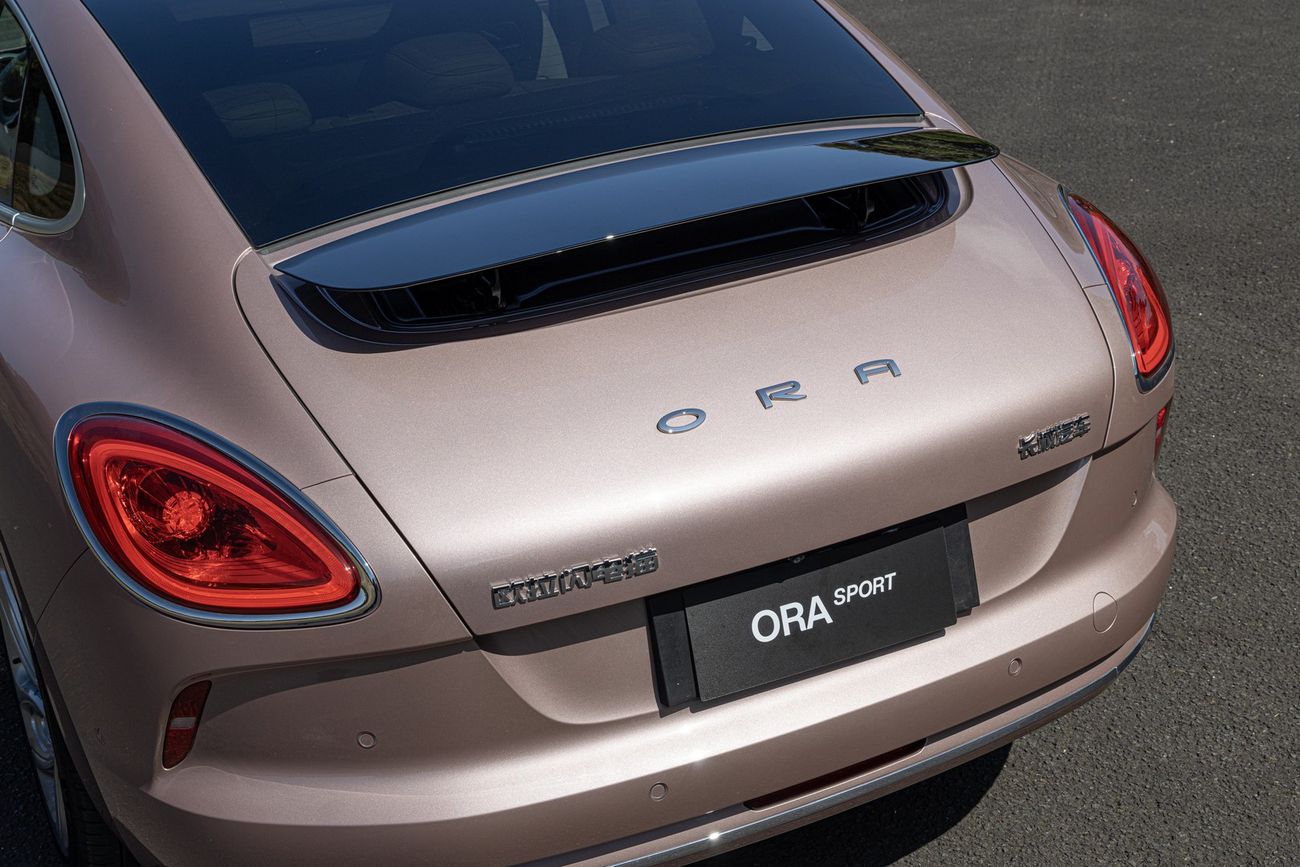 What's more, there is no shortage of details on the GWM Ora Sport; some of which are luxurious and tasteful, while others are, arguably, a bit gimmicky…
Frameless doors, a panoramic roof and an automatically deploying rear spoiler are grand and, when you unlock the car, you get an audio greeting and an LED-headlamp light show. But then, the car also pipes hilarious "engine noise" into the cabin when it delivers maximum acceleration: you can hear (what could only be described as) the synthesised "roar of a throaty V6" punctuated by "dual-clutch gear changes".
Summary
Our stint in the GWM Ora Sport may have been brief (plus we drove it on a test track, not a public road), but it offered us a glimpse of what's to come, should the model make its way to our market in 2024. As we said in our launch review of this car's 5-door sibling, as long as battery-electric vehicles (BEVs) are subject to higher import duties in South Africa, affordability will remain a problem, especially at the low end of the market (with regard to small cars). Also, the rate of market uptake of the GWM Ora hatchback (which is due here later this year) will be a key indicator of the GWM Ora Sport's prospects in Mzansi.
MORE: GWM will also be launching its offroad Tank brand in SA. Here's the Tank 300!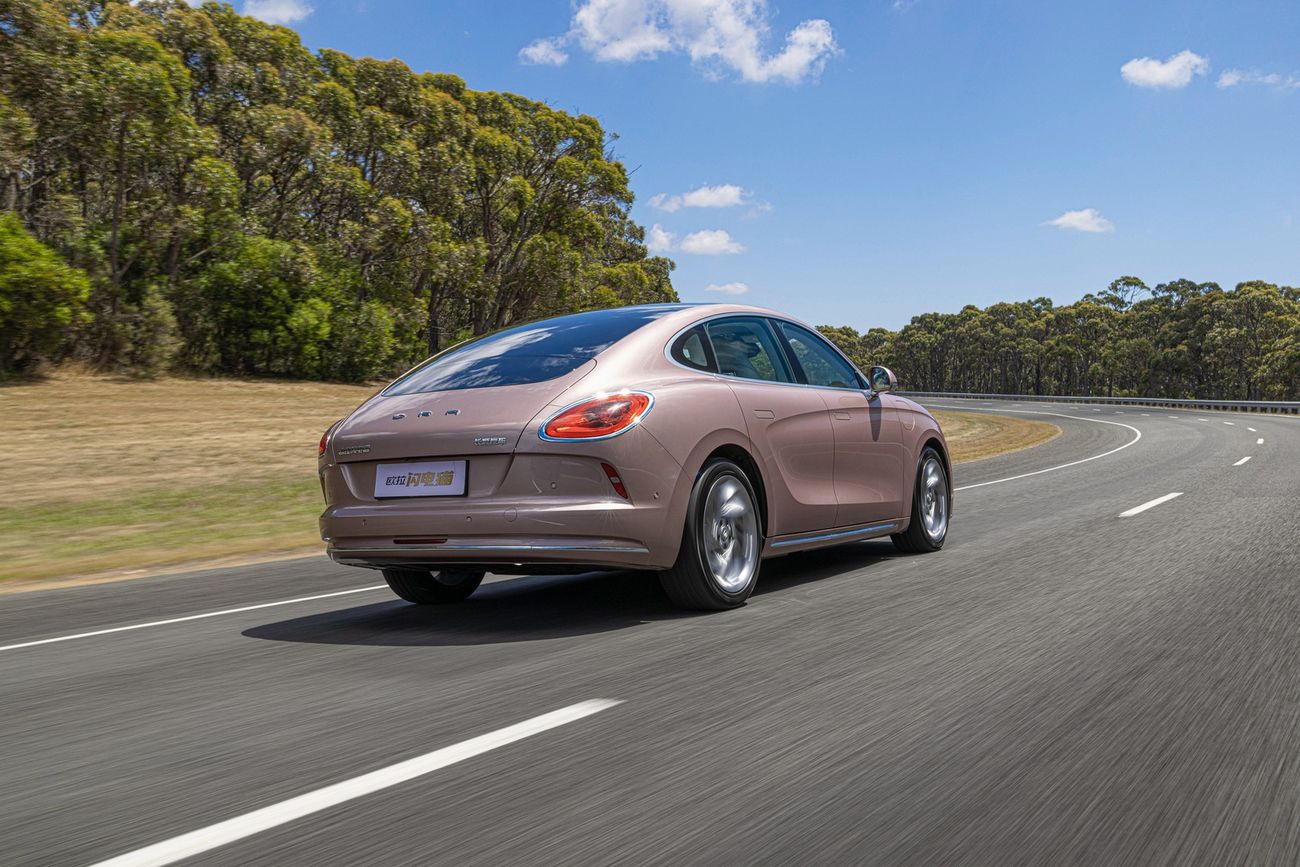 We hope that good sense will prevail and that our Government will start to offer concessions (or, in an ideal world, genuine incentives) to facilitate the production of BEVs on home soil, as well as our new-vehicle market's transition to electrified models (which will have to happen sooner or later).
If that happens, GWM (with an immense portfolio of brands such as Haval, Tank, Ora and more) will be well-positioned to take advantage. Last year, the Chinese giant announced that it would launch more than 50 "new-energy vehicles" (NEVs) globally by 2025. Given its local subsidiary Haval Motors SA's rapid expansion in our market, it's fair to assume that many of those models may be heading our way.
Original Story by www.cars.co.za