Swiss tuner Dahler has dialled the BMW M2 CS up to 11 with its insane package. 
The BMW M2 CS is one of the German brand's most potent little toys and with the SA allocation due towards the end of 2020, it should come as no surprise that demand far exceeds supply. 
What's not to like? The engine is the long-serving S55 unit used by standard versions of the old M3 and the M4, but with a newly designed exhaust system. The twin-turbo 3.0-litre inline-6 delivers 331 kW at 6 250 rpm and 550 Nm of torque, and it'll attack corners with enthusiasm. 
What if you wanted more? Swiss tuner Dahler has works some magic for the BMW M2 CS. There are 2 packages available, with the first being a 382 kW and 700 Nm conversion, which also includes a top speed of 302 kph. Impressively, this is WLTP-tested and the car is Euro6d-homologated. 
The second package breaks the compliance laws and packs a 405 kW / 740 Nm punch. Due to it not complying with emissions laws, it can't be sold in Europe. 
The BMW M2 CS by Dahler features an Eventuri carbon intake system, 4-pipe stainless steel exhaust, sports suspension kit while the visual appeal is enhanced by 20-inch ultralight forged wheel wrapped in Michelins. Inside, the car features a roll bar and racing seats.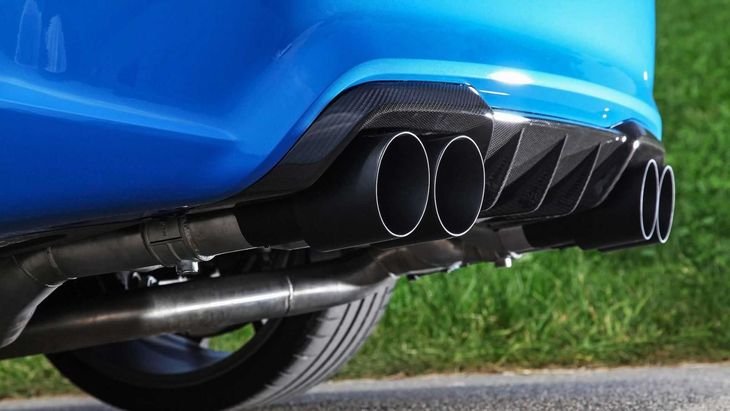 Further Reading
BMW M2 CS (2020) International First Drive
BMW M2 CS (2021) Specs & Price
Original Story by www.cars.co.za