Does the 3rd-gen Hyundai Tucson make a compelling used buy? Let's look at the pros and cons of the Korean medium SUV, see which derivatives were offered in South Africa and find out how much you can expect to pay for a good example…
The Tucson badge first appeared in South Africa in 2005, before Hyundai opted to retire the nameplate in most markets (including ours) in favour of the ix35 moniker some 5 years later. Somewhat curiously, the South Korean firm opted to switch back to "Tucson" for the 3rd generation of its compact crossover.
Just how much of an impact this nomenclature backtracking had on sales is difficult to say, though we do know 22 716 units of the original Tucson were registered in Mzansi (over 5 years), compared with 33 692 examples of the ix35 (over 6 years) and 15 346 units of the 3rd-gen model (over 5 years).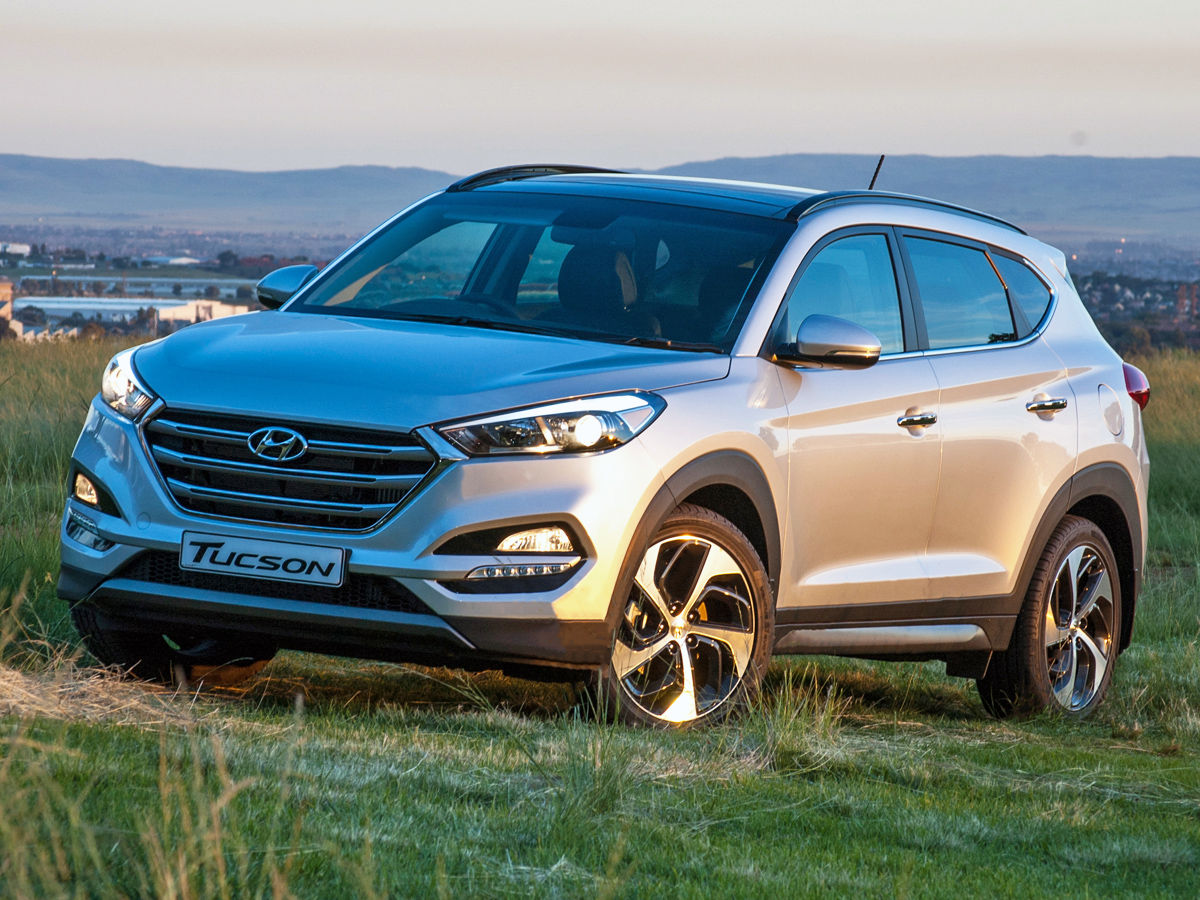 Of course, it's the latter – which was known internally as the TL generation – that forms the subject of this buyer's guide. Though it wasn't quite a class leader in terms of interior space, it measured 65 mm longer and 30 mm wider than its ix35-badged predecessor, while also gaining an additional 30 mm between its axles. Luggage capacity, too, improved to 513 litres. For the record, the Euro-spec model scored 5 stars for safety from Euro NCAP soon after its launch.
While the 4th-gen Tucson made its global debut in September 2020, it touched down in South Africa only in the opening quarter of 2022 (one of many new models delayed by the Covid-19 pandemic), meaning the TL-gen model enjoyed a little extra time on the local market than it otherwise would have.
Hyundai Tucson model line-up in South Africa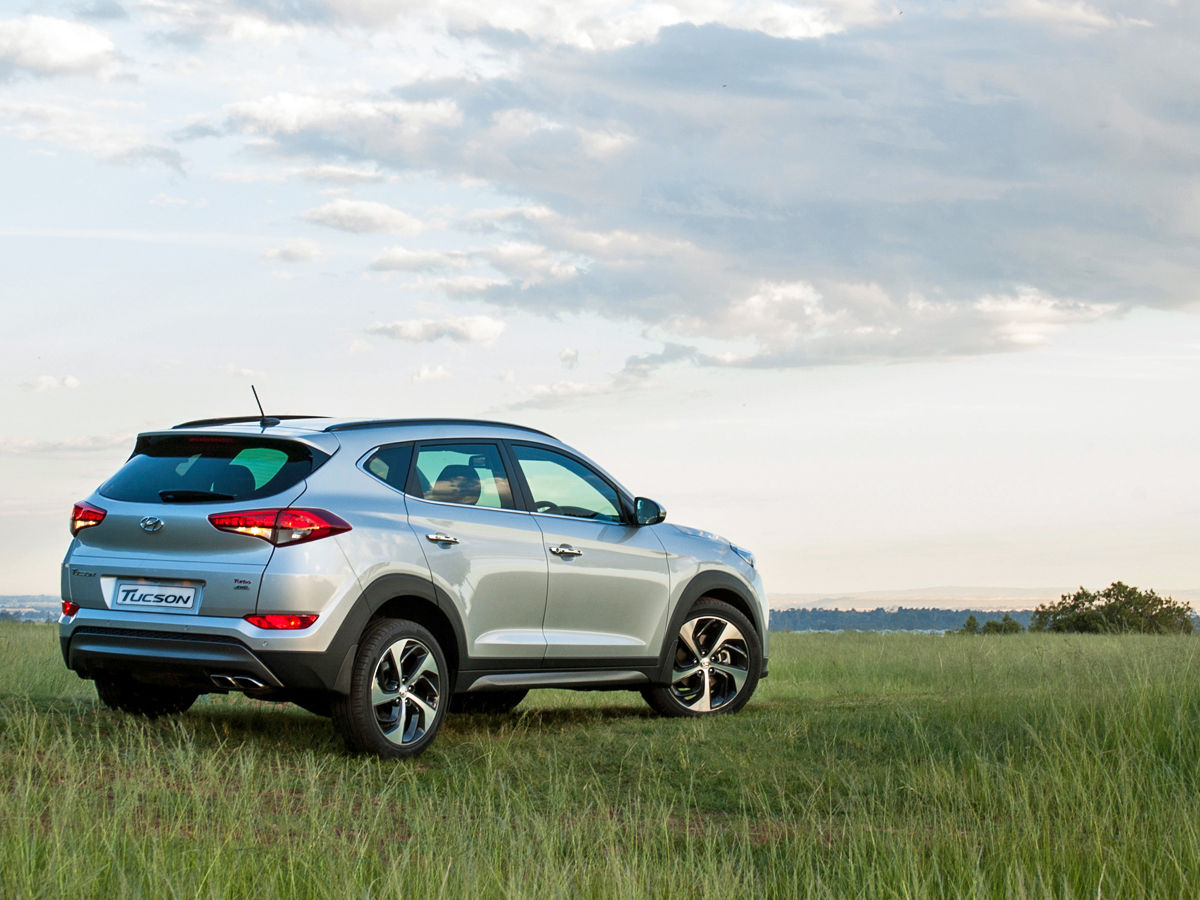 The Seoul-based automaker unveiled the 3rd iteration of the Tucson at the Geneva International Motor Show in March 2015. The TL series was officially launched in South Africa exactly a year later, available with a choice of 10 exterior paint colours, including the somewhat amusingly named "Milky Tea" hue.
At launch, just a pair of 4-cylinder petrol engines was available: a familiar naturally aspirated 2.0-litre unit and a new turbocharged 1.6-litre T-GDI mill. Transmission choices included a 6-speed manual gearbox, a 6-speed automatic transmission and a new 7-speed dual-clutch auto (the latter in conjunction with all-wheel drive). With 3 trim levels on the menu, the local line-up comprised these 5 variants at launch:
2.0 Nu Premium 6MT: 115 kW/196 Nm
2.0 Nu Premium 6AT: 115 kW/196 Nm
2.0 Nu Elite 6AT: 115 kW/196 Nm
1.6 TGDi Executive 6MT: 130 kW/265 Nm
1.6 TGDi Elite 7-DCT AWD: 130 kW/265 Nm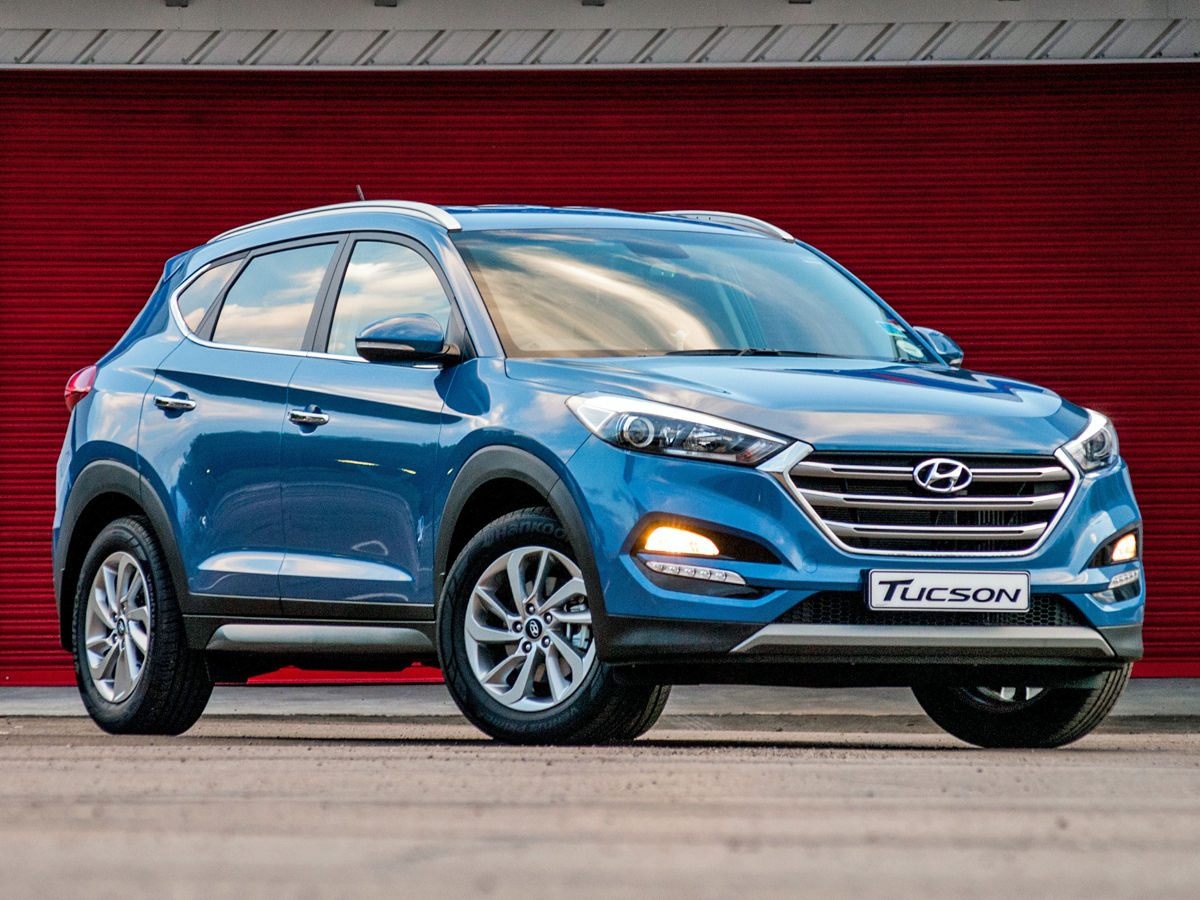 By November 2016, Hyundai Automotive SA had introduced a pair of front-wheel-drive turbodiesel derivatives, which saw the local range expand to 7 derivatives. The 1.7-litre, 4-cylinder CRDi oil-burner – a Euro 6 unit boasting 30 000 km service intervals and built in the Czech Republic (rather than in Turkey or South Korea) – was available in mid-tier Executive specification and churned out 85 kW and 280 Nm; the peak outputs were delivered to the Tucson's front axle via a 6-speed manual gearbox.
The 2nd turbodiesel shipped in flagship Elite guise, employing a 2.0-litre, 4-cylinder CRDi (Euro 2) engine sending 131 kW and 400 Nm to the front wheels through a 6-speed automatic transmission. It was imported from South Korea and though quicker from 0-100 kph (a claimed 9.3 seconds compared with the 1.7-litre model's more leisurely 13.7 seconds), its claimed combined fuel consumption wasn't quite as impressive (7.9 litres per 100 km versus 6.8 litres per 100 km).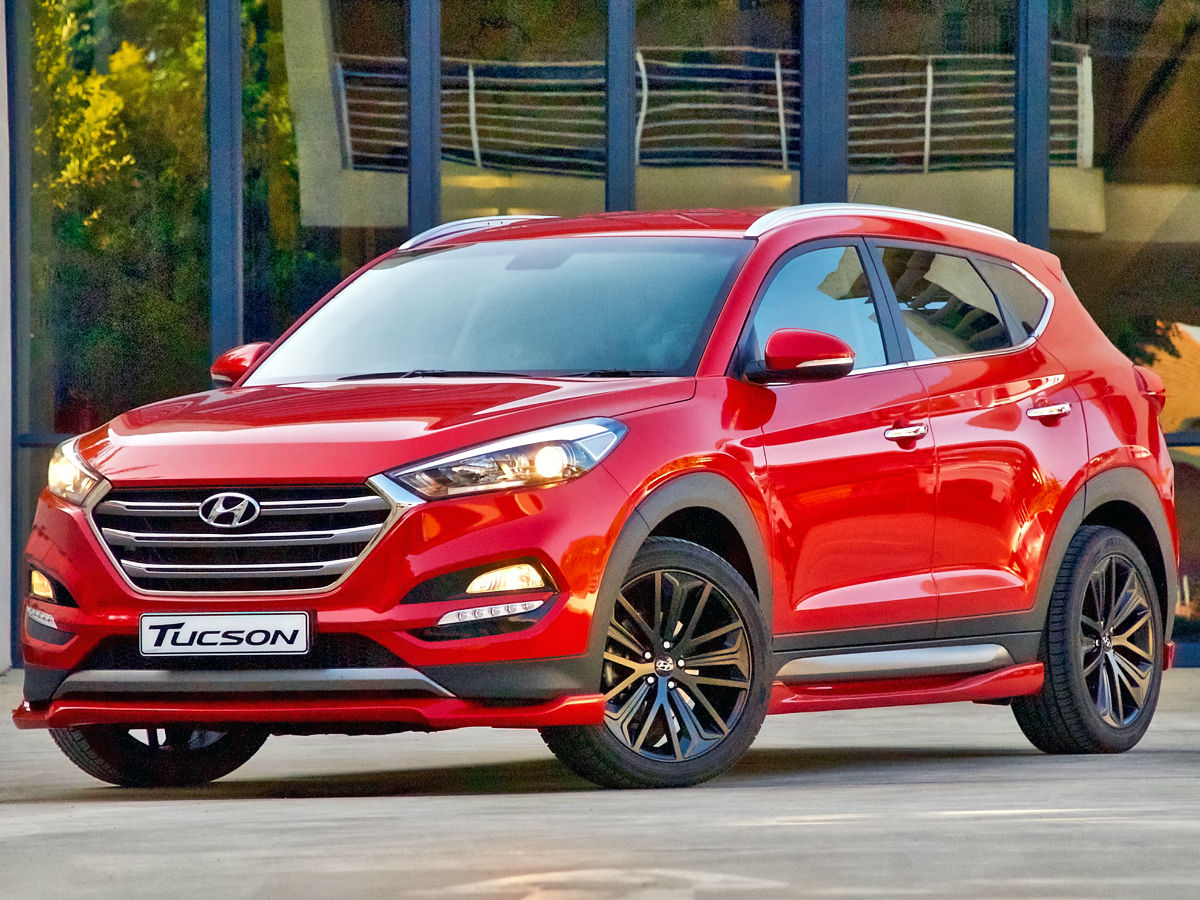 In mid-2017, Hyundai took the relatively uncharacteristic decision to offer a locally developed "sporty" version of its Tucson. Based on the front-wheel-drive 1.6 TGDi Executive variant, the Tucson Sport gained a body kit (imported from South Korea), black 19-inch alloy wheels (sourced from Tiger Wheel & Tyre – but exclusive to Hyundai), a quad-pipe exhaust system and a so-called "Stage 1 performance enhancement" that increased the turbocharged petrol engine's peak outputs from the standard 130 kW and 265 Nm to 150 kW and 290 Nm.
A couple of months later, Hyundai handed the flagship 1.6 TGDi Elite derivative the same "Sport" treatment, extending the aggressive look (and extra oomph) to a variant with all-wheel drive and a dual-clutch (rather than manual) transmission. The company said the move was based on the popularity of the original Tucson Sport as well as "requests" from customers.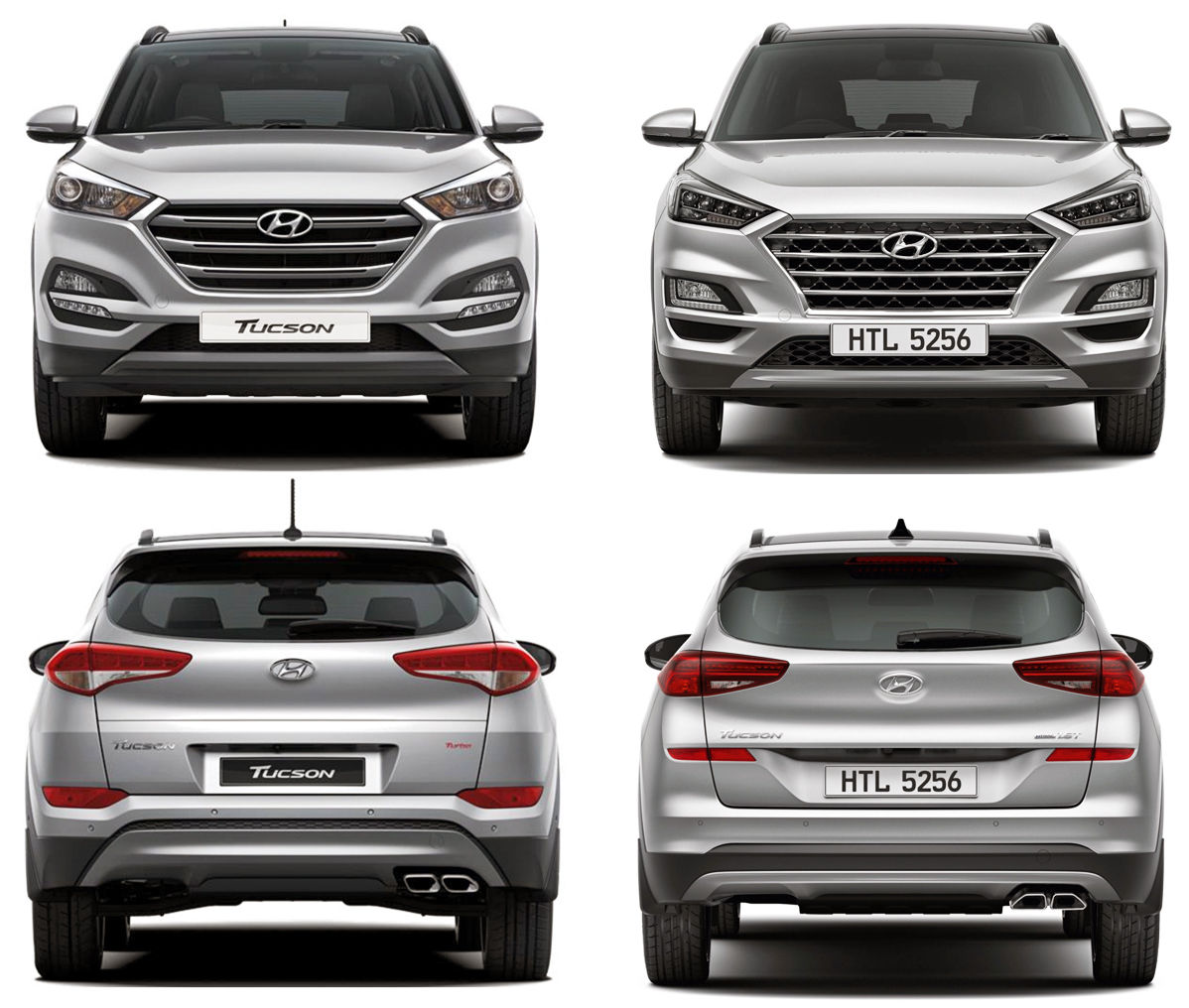 In September 2018, the facelifted Tucson range made local landfall, featuring fresh front and rear ends plus a redesigned dashboard, complete with a floating 7-inch infotainment screen. The rejigged 7-strong line-up ditched the 1.7-litre oil-burner, while the 1.6 TGDi was offered exclusively with a new 7-speed dual-clutch transmission and the 2.0-litre turbodiesel with a (likewise fresh) 8-speed automatic gearbox. All derivatives were now front-wheel drive. Here's a snapshot of the facelifted range at launch:
2.0 Nu Premium 6MT: 115 kW/196 Nm
2.0 Nu Premium 6AT: 115 kW/196 Nm
2.0 Nu Executive 6AT: 115 kW/196 Nm
2.0 Nu Elite 6AT: 115 kW/196 Nm
1.6 TGDi Elite 7-DCT: 130 kW/265 Nm
R2.0 CRDi Executive 8AT: 131 kW/400 Nm
R2.0 CRDi Elite 8AT: 131 kW/400 Nm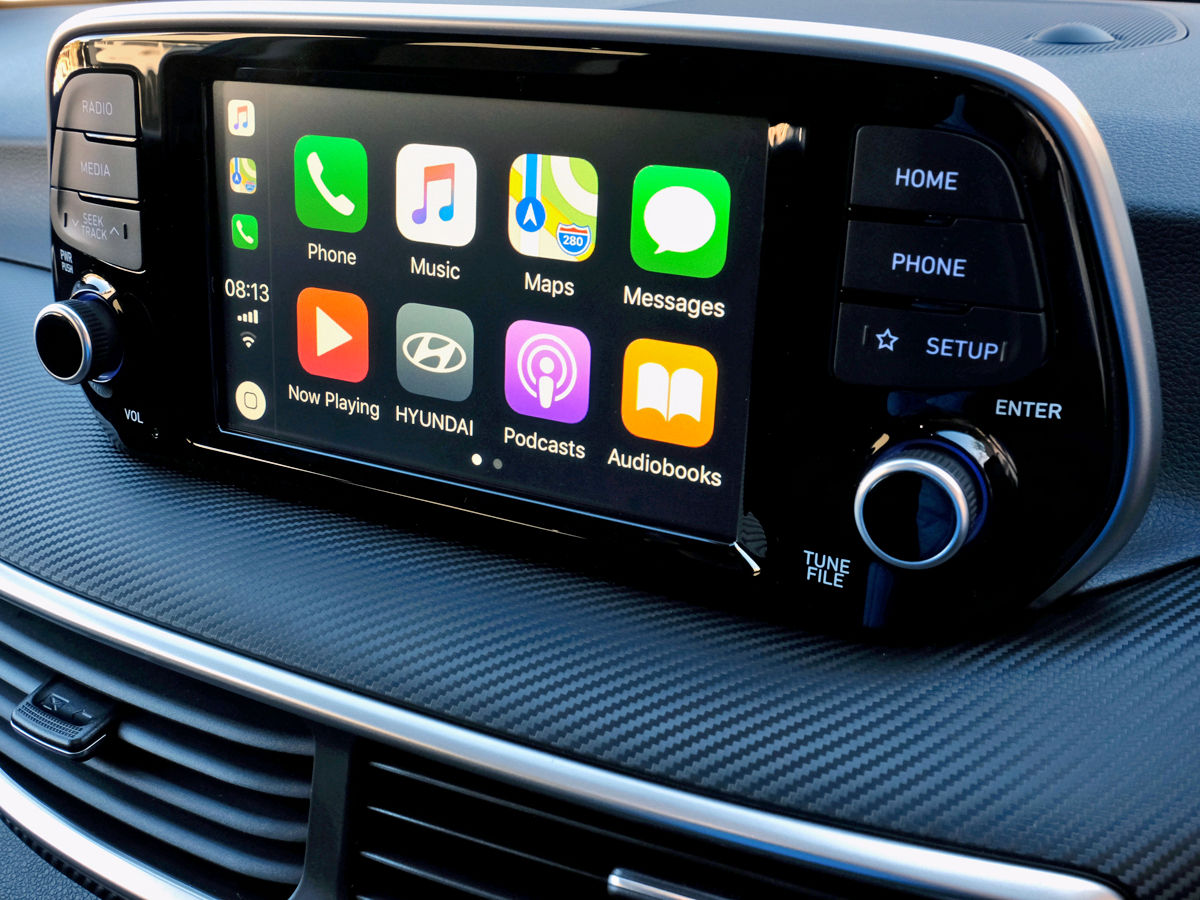 Finally, in July 2019, Hyundai Automotive SA once again rolled out a locally conceived Tucson Sport derivative, this time offering the upgrades on either the 1.6 TGDi petrol engine (with outputs hiked to 150 kW/300 Nm) or the R2.0 turbodiesel motor (now boasting 150 Nm/460 Nm). Both employed self-shifting transmissions and front-wheel drive, and inherited the top-spec Elite's list of standard features.
What are the advantages of a TL-series Tucson?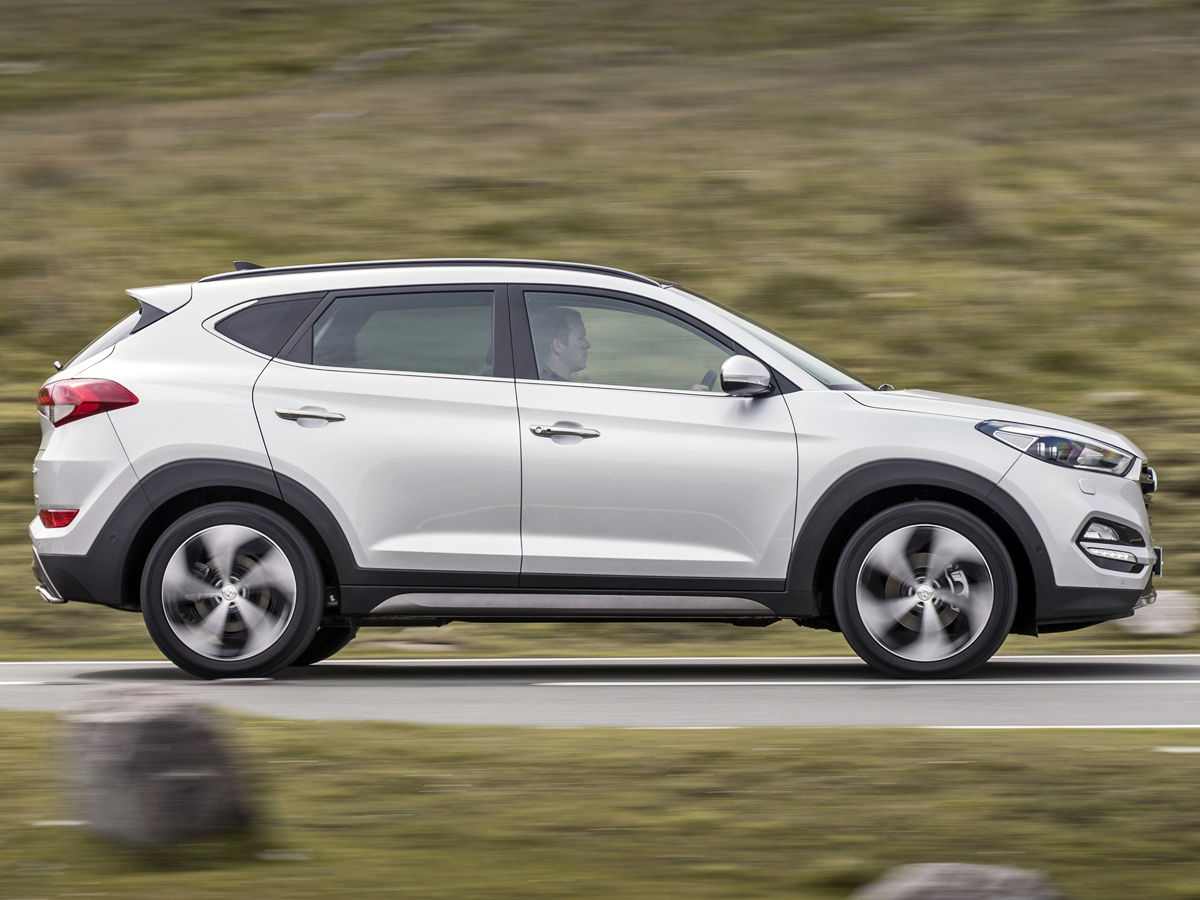 Comfort and refinement: Though Hyundai placed plenty of emphasis on the fact the TL-generation Tucson completed its "accelerated durability testing" on none other than the Nürburgring Nordschleife, there's no doubt that this model's talents fell squarely in the comfort – as opposed to handling-, though it was certainly surefooted enough – department. Endowed with a multilink suspension set-up at the rear, the 3rd-gen Tucson delivered a pliant ride on most surfaces, even when fitted with 19-inch alloys. It was straightforward to drive while refinement levels were likewise lofty.
Generously equipped as standard: Whereas premium alternatives tended to have many of the most interesting features relegated to a lengthy list of options, that simply wasn't the case with most derivatives in the TL-series Tucson line-up. At launch, the mid-tier Executive grade included items such as electrically adjustable front seats, faux-leather upholstery, dual-zone climate control and a reverse-view camera, while the Elite spec added features such as 19-inch alloys, push-button start, LED cabin lighting (and puddle lights), a panoramic sunroof, rear parking sensors and driver-assistance systems.
Wide range of powertrain options: Despite Hyundai Automotive SA choosing not to make wholesale changes to the 3rd-gen Tucson's engine range at the mid-cycle update, buyers still had plenty of choice when it came to powerplants (and indeed transmissions). There was effectively something for everyone, from the uncomplicated atmospheric base petrol engine to a pair of turbodiesel options (one prioritising economy and the other pace) and a turbocharged 1.6-litre petrol unit. In addition, there were as many as 5 gearboxes offered over this model's lifecycle.
What are the disadvantages of a 3rd-gen Tucson?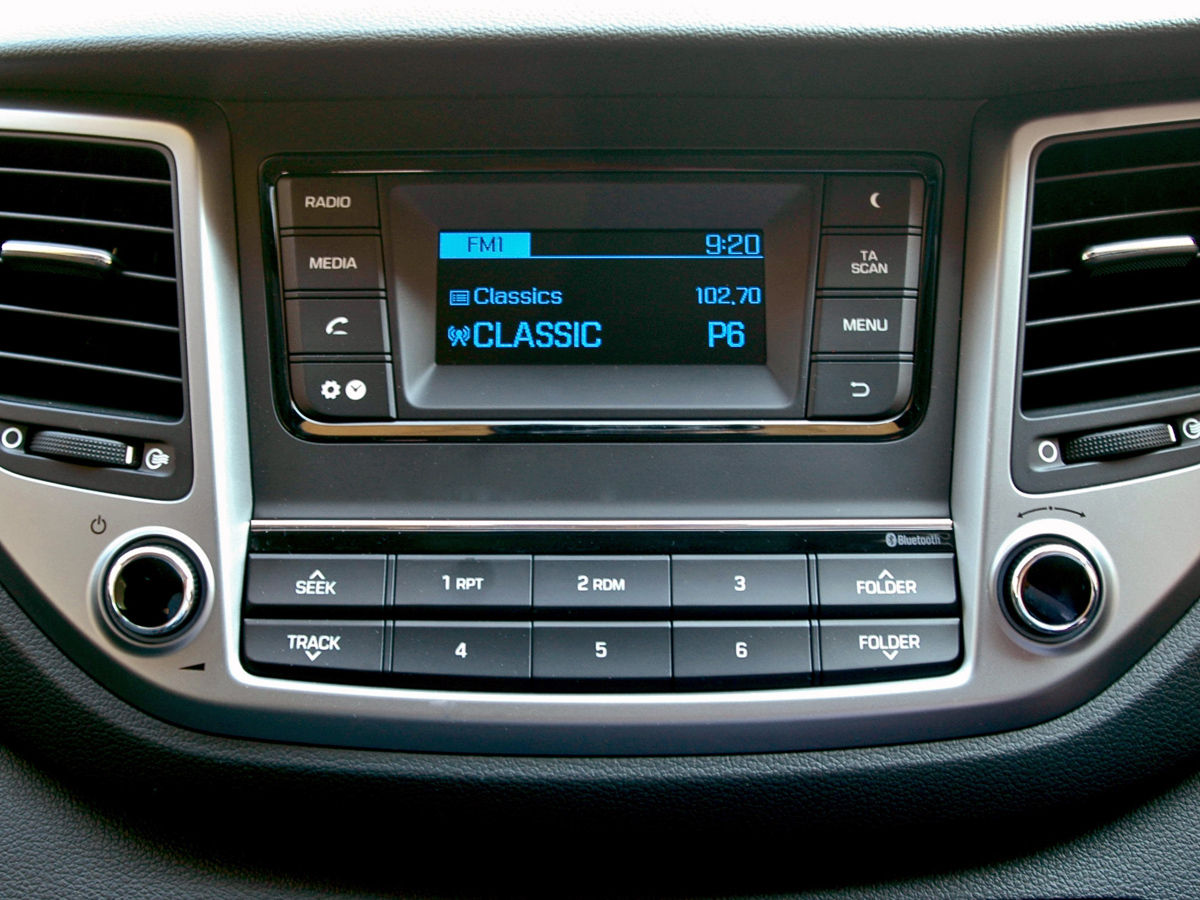 Outdated infotainment (pre-facelift): At launch, all derivatives – yes, even the flagship Elite trim level – shipped with a decidedly basic 3.8-inch infotainment screen rather than the latest touchscreen-based system offered in Europe at the time. Buyers did, however, have the option of specifying an aftermarket 8-inch touchscreen (with navigation) for an additional R15 000, though it felt exactly that – woefully aftermarket. Thankfully, the mid-cycle update saw Hyundai Automotive SA introduce a floating 7-inch touchscreen system (compatible with Apple CarPlay and Android Auto) that was available in other parts of the world.
Poorly resolved Tucson Sport: While the Tucson Sport's head-turning body kit was perhaps a little too Fast & Furious for some tastes, it did find appeal in the local market. Unfortunately, the homegrown plug-and-play performance tweaks that accompanied the styling overhaul weren't especially well resolved…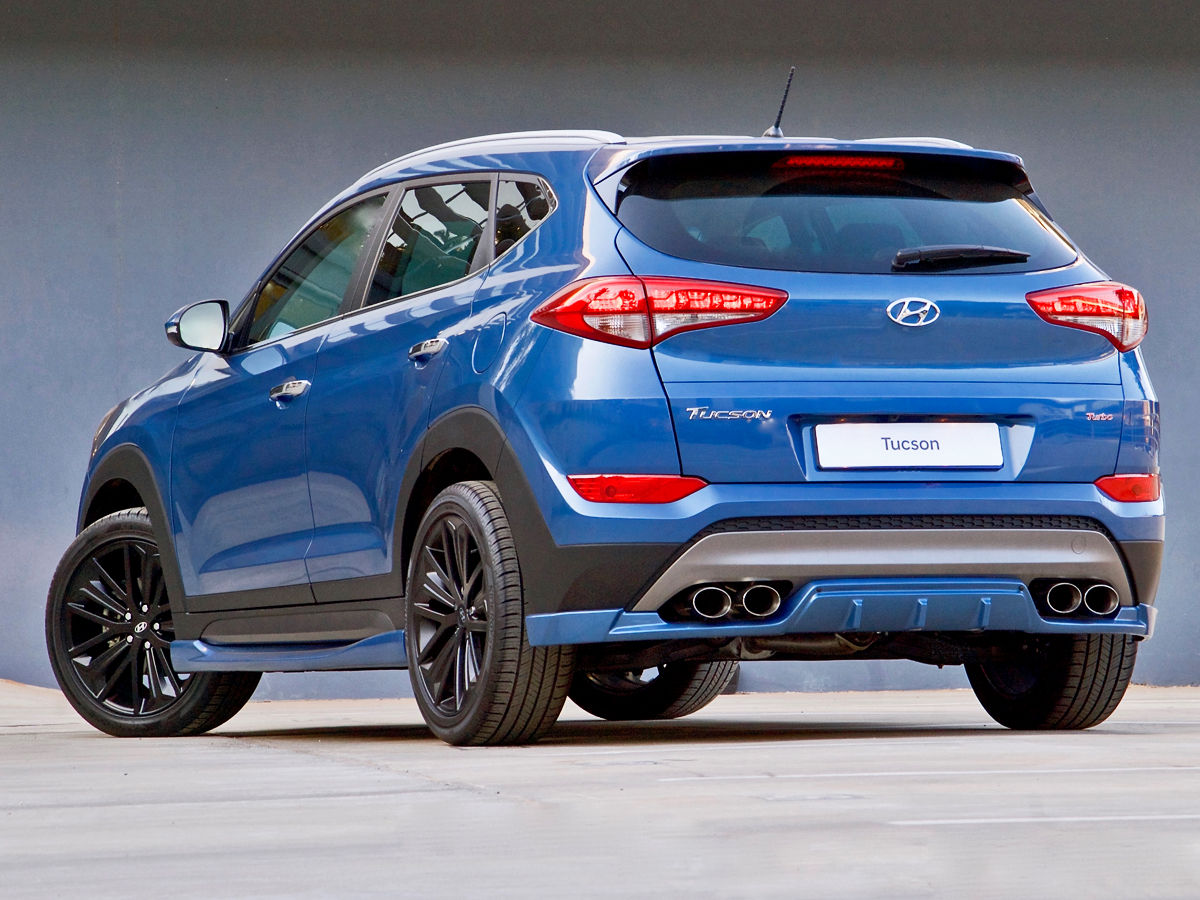 In the facelifted petrol-powered version, for instance, the throttle (which gained a pedal booster) was hypersensitive, more often than not resulting in excessive wheelspin off the line. Not only was the traction-control system easily overwhelmed, but torque steer was sometimes an issue and fuel consumption took a hit, while the quad-exhaust system tended to drone on the open road (this was especially evident in the pre-facelift model).
Slightly drab interior: Compared with the handsome exterior styling, the Tucson's cabin design was somewhat bland, particularly in pre-facelift form (thanks, in part, to that basic blue-on-black infotainment system). What's more, the entry-level Premium grade was fitted with a polyurethane steering wheel, as opposed to a tiller trimmed in faux leather. Still, while it didn't feel particularly special or interesting to look at, the dashboard itself was neatly laid out and most materials (bar a few scratchy plastics lower down) were of an entirely satisfactory quality.
How much is a 3rd-gen Hyundai Tucson in South Africa?
The Tucson boasted one of the most comprehensive aftersales packages in its segment, initially shipping standard with a 5-year/150 000 km warranty, as well as a 7-year/200 000 km drivetrain warranty. However, at some point in 2017, the overall warranty was bumped up to 7 years or 200 000 km, too.
All derivatives furthermore featured a 5-year/90 000 km service plan with intervals of 15 000 km, bar the 1.7-litre turbodiesel variant, which instead upgraded to a 5-year/120 000 km service plan with lengthy 30 000 km intervals. It's also worth noting the facelifted Tucson 1.6 TGDi Elite and Sport derivatives required a "mandatory" initial service at the 5 000 km mark.
A whopping 87% of the used 3rd-gen Hyundai Tucsons listed on Cars.co.za at the time of writing, were petrol-powered, with the naturally aspirated 2.0-litre unit easily the most common (accounting for 76% of all vehicles listed). Just 24% of TL-series derivatives featured a manual gearbox, while only 5% were in all-wheel-drive guise. The locally developed Tucson Sport versions accounted for 5%.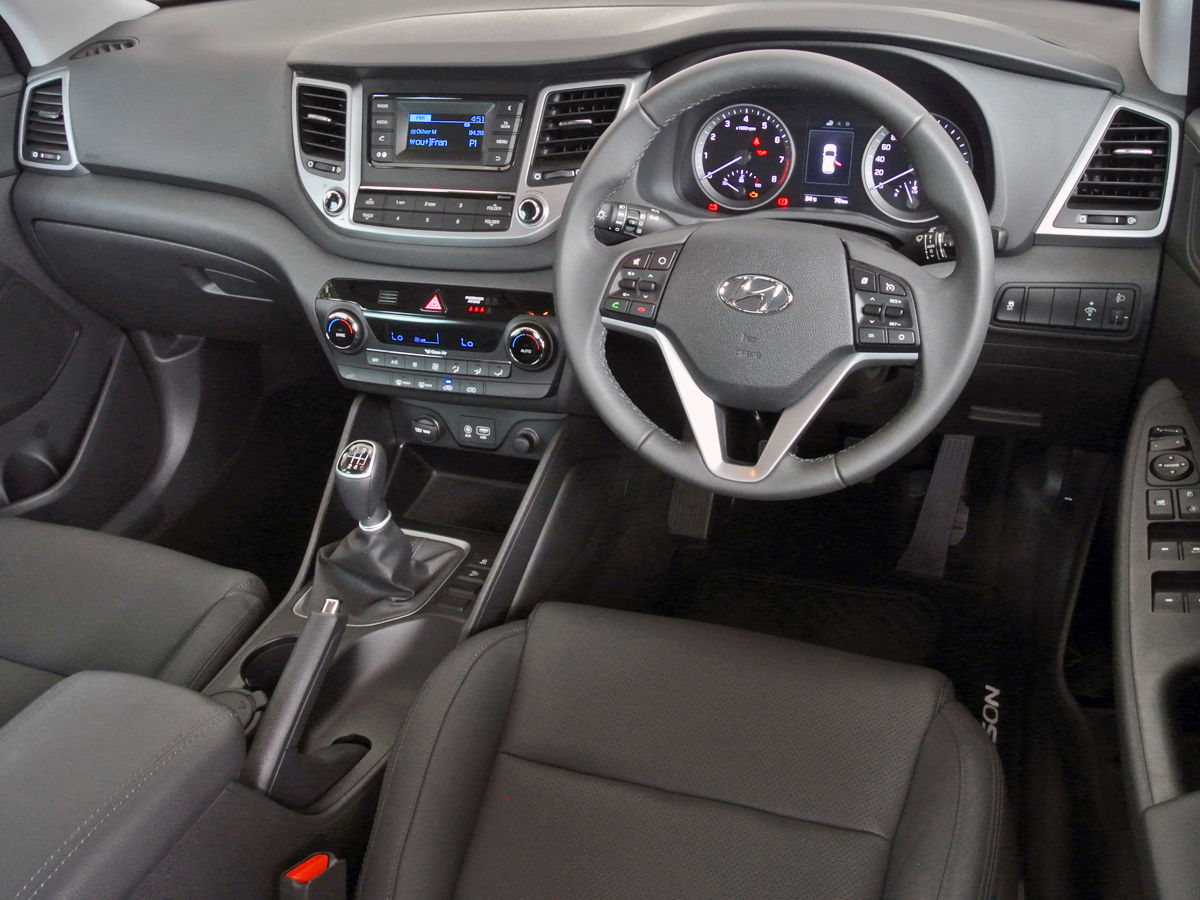 Mileage varied from just 3 000 km to over 240 000 km, with the latter achieved by a 2017 1.6 TDGi Executive derivative. White (40%) and silver (19%) were predictably the most popular paint colours, though blue (15%) snuck in ahead of grey (12%).
Below R250 000: There was a limited selection of TL-series examples below this price point, where we found only pre-facelift vehicles (including a couple with more than 200 000 km on their respective odometers). There was a high distribution of manual derivatives here too, despite relatively few 3-pedal examples being listed overall, and hardly any turbodiesels.
From R250 000 to R350 000: This pricing bracket featured a far wider selection of derivatives, with all but the very last model year represented. We found everything from top-spec, all-paw 2016 derivatives to entry-level, front-driven variants from the final model years. This was also where we spotted most of the (admittedly still scarce) 1.7-litre turbodiesel models.
From R350 000 to R450 000: We discovered marginally more stock here (at 43%) than in the preceding category, which suggests most buyers will find themselves shopping in this space. Interestingly, although the 2.0-litre petrol motor again dominated the listings, there were a number of oil-burners of the same capacity between these bookends.
R450 000 and up: As you might have guessed, there were only facelifted models above this mark, including most of the Sport derivatives listed (in both petrol and diesel flavours). All examples here had self-shifting transmissions, though there were no all-wheel-drive examples in this highest bracket (this configuration wasn't offered from the mid-cycle update, after all). The most expensive listing was a 2020 2.0 CRDi Sport with around 31 000 km on the clock, priced at R629 900.
According to figures released by Hyundai Automotive SA, 13 591 units of the pre-facelift model were registered locally, while total 3rd-gen sales came in at 15 346 units. Though this suggests the refreshed version wasn't nearly as well received (and would therefore be harder to come by today), stock listed on Cars.co.za at the time of writing was, fascinatingly, very evenly distributed by model year.
Which Hyundai Tucson derivative should I buy?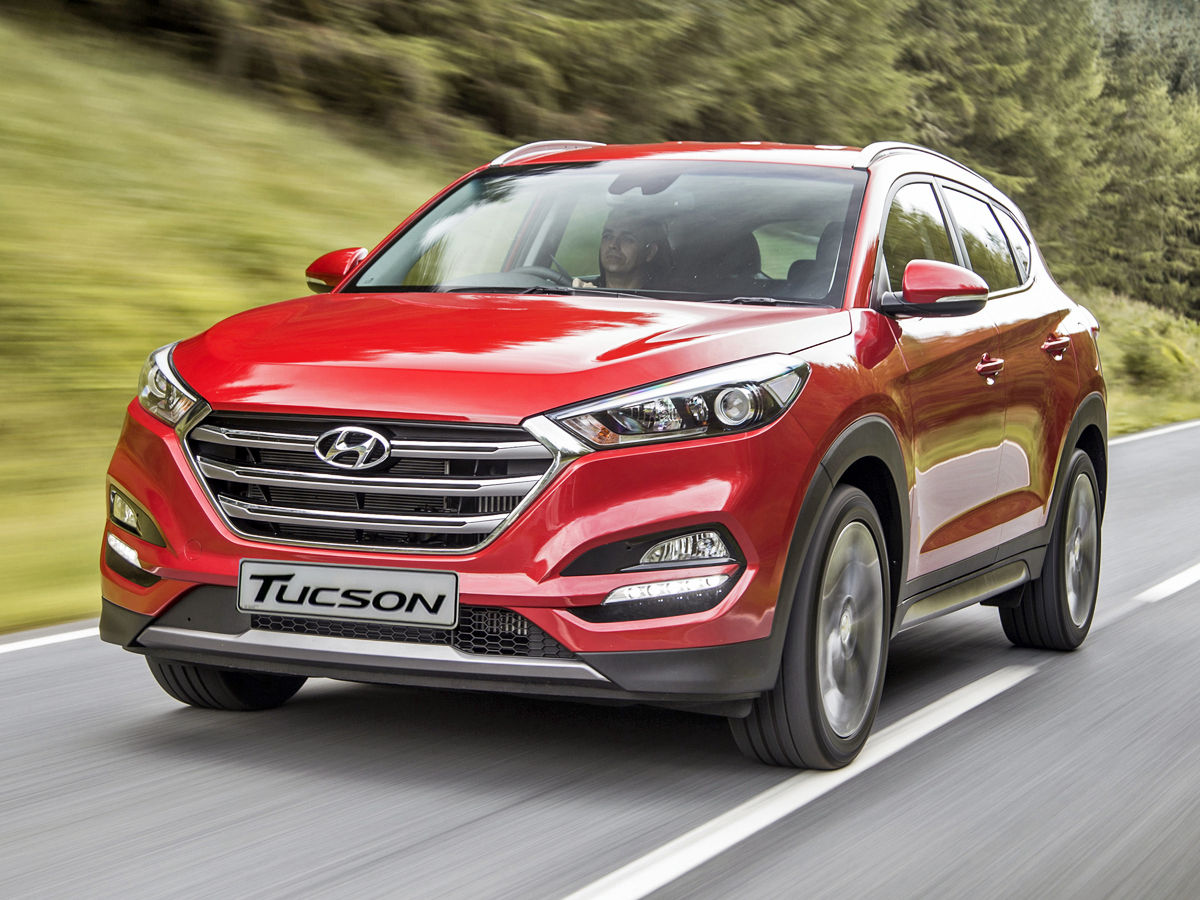 So, which derivative is the pick of the bunch? Well, we'd first rule out the base Premium trim level (despite the fact it accounted for nearly half of all TL series listings at the time of writing), as it was the only grade that did without electronic stability control, along with a few choice convenience items.
We'd furthermore advise steering clear of the largely compromised Sport derivatives (for the reasons outlined above), while also suggesting only those who really require extra traction consider the all-wheel-drive variants, which came with weight, price and fuel-consumption penalties.
While the 1.6-litre turbopetrol engine obviously boasted the highest power output (even if we exclude the breathed-on Sport derivatives) and the 2.0-litre turbodiesel motor the loftiest torque figure, we'd argue the 1.7 CRDi Executive was the best balanced of the group. As a reminder, this 85 kW unit punched well above its weight, offering peak twisting force of 280 Nm from as low as 1 250- through to 2 750 rpm.
The plucky oil-burning engine was cleaner than its larger-capacity siblings, used less fuel and featured longer recommended service intervals. Though it was offered only in pre-facelift guise (and exclusively in manual form), it furthermore ran on plump 225/60 R17 tyres, which emphasised the comfy ride quality. Keep in mind, however, this is the least common of all TL-series Tucson variants on the used market.
Is the Hyundai Tucson a good used buy?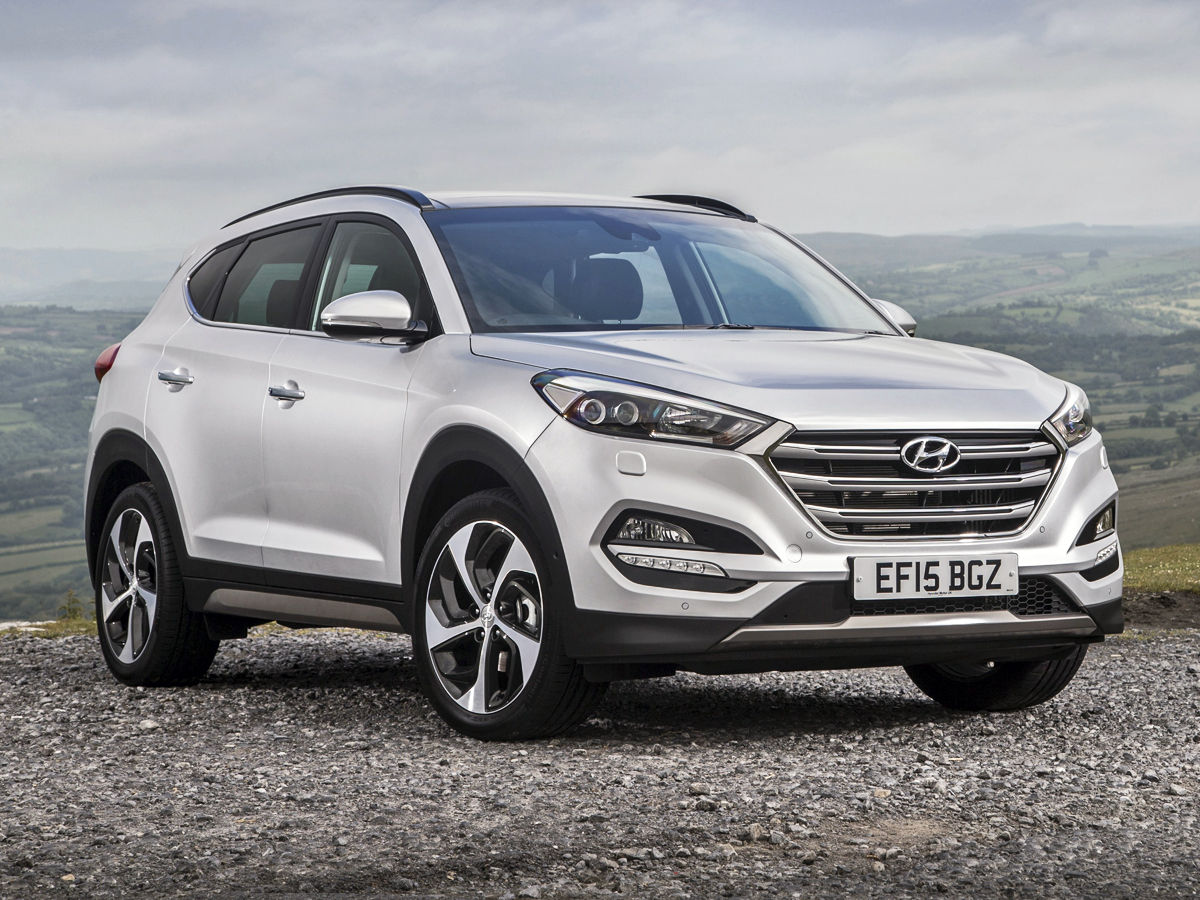 The Tucson faced strong competition in its class from the likes of the closely related QL-generation Kia Sportage as well as segment stalwarts such as the XA40-gen Toyota RAV4, 2nd-gen Volkswagen Tiguan and KF-gen Mazda CX-5. Buyers willing to settle for a little less room could also have considered the J11-gen Nissan Qashqai (not to mention its platform cousin, the Renault Kadjar), while those requiring some extra space may have been tempted by the 5th-gen Honda CR-V.
What about left-field choices that potentially offer better value – due to a relative lack of local demand – on the used market? Well, there's the somewhat under-appreciated P84-gen Peugeot 3008 as well as its cousin – the Opel Grandland, while the ill-fated C520-gen Ford Kuga continues to present itself as an alluringly priced alternative for those not perturbed by the Blue Oval brand's fire scandal (which, for the record, involved only one engine derivative, the 1.6 EcoBoost).
Ultimately, the 3rd-gen/TL-series Hyundai Tucson did very little wrong. Its exterior styling held broad appeal (particularly when compared with the more divisive design of its successor), while the interior was practical enough for most needs. Add the commendable ride quality and the wide choice of powertrains, and it's easy to understand why this family-friendly medium SUV proved so popular in South Africa.
Looking for a used Hyundai Tucson to buy?
Looking to sell your car? Sell it to our dealer network!
Original Story by www.cars.co.za