The Lexus UX is one of the Japanese premium brand's most popular models in South Africa; this 2023 upgrade is aimed at tweaking an already successful recipe.
What's new with the 2023 Lexus UX?
At first glance, you'd be hard-pressed to point out the aesthetic differences between this "new" 2023 Lexus UX and its predecessor; the exterior updates are really rather minor. Having said that, there are a few fresh paint finishes to choose from, as well as striking bi-tone options for the F Sport flagship.
If you look really closely (and have the old car around for reference), you may notice slight revisions to the UX's head- and tail lamps, plus its exterior mirrors, which are darker. Not that it matters – it remains a handsome little machine. I particularly appreciate the way that the rear clusters are shaped like little fins.
The changes in the cabin are much further-reaching, however. The main attraction is the new 12.3-inch touchscreen, which substitutes the older model's fiddly trackpad system. The screen has superbly crisp graphics and is mounted 143 mm further forward than before, which makes it much easier to reach.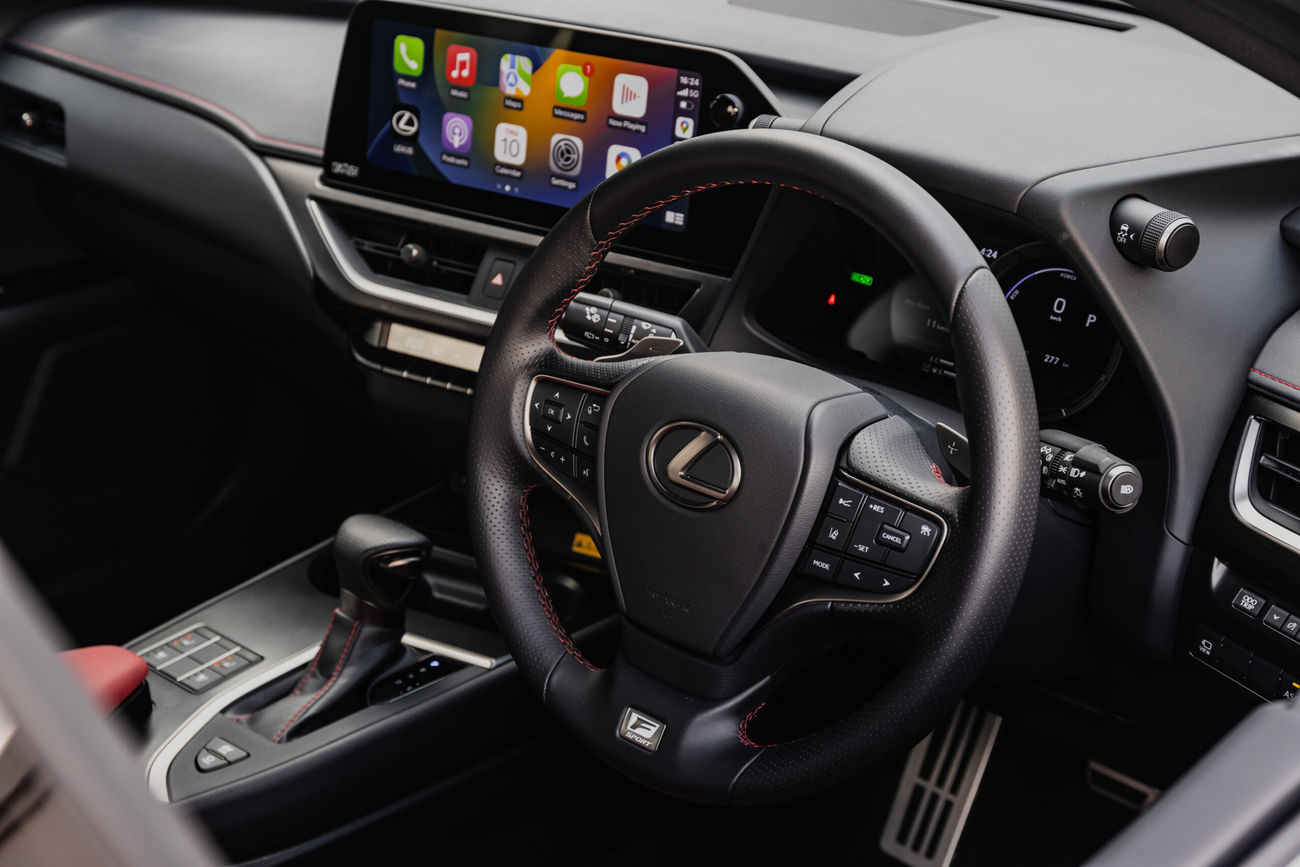 The fitment of the sizeable touchscreen has also freed up space on the transmission tunnel, where Lexus has positioned the seat-heater controls. There is also an illuminated tray in front of the air-conditioning control panel, which is big enough to accommodate a large, modern smartphone.
This neatly brings us to the next major area of improvement – connectivity. The UX comes equipped with "always connected" cloud-based navigation that provides access to real-time road and traffic info. Of course, provision is made for Apple CarPlay (wireless) and Android Auto (wired), plus software updates to the multimedia system can be installed "over the air". An "old-school" USB-A port is fitted in the centre bin (of which the lid/armrest is cleverly hinged to provide access to the driver and front passenger). A USB-C outlet is also provided at the front, while rear occupants are availed with a pair of USB outlets.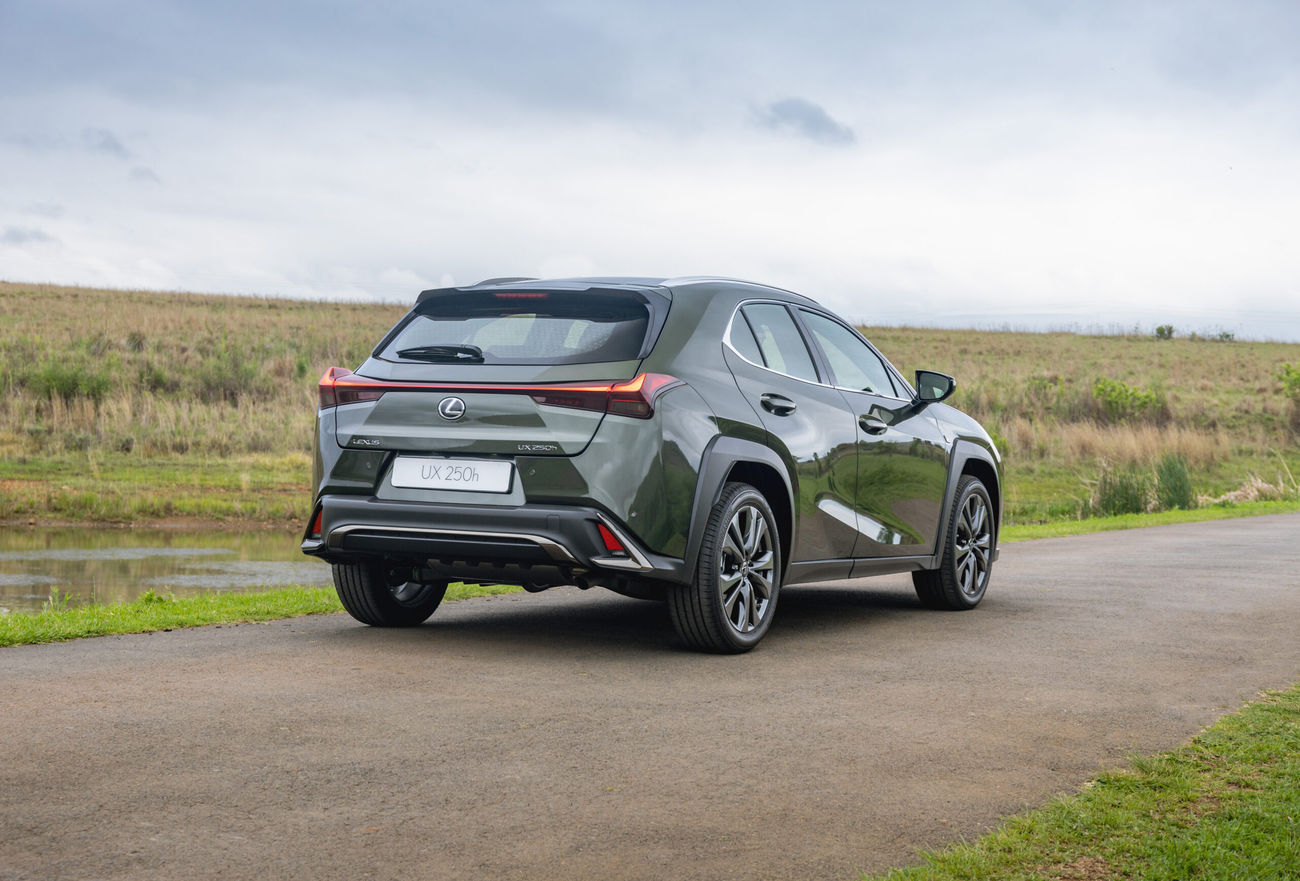 Rear space, by the way, is reasonable (provided the front occupants are not too tall.) Headroom at the back is good (for my 1.8-metre frame), but the load bay (with a stated capacity of 268 litres) is small…
In terms of the 2023 Lexus UX's safety features, the firm claims the Pre-Collision system has been optimised and that Intersection Turning Assist, which improves safety when turning across traffic, has been added. Emergency Steering Assist, in turn, helps a driver avoid obstacles without leaving their lane.
A nice touch to the all-speed dynamic cruise control system is the "Curve Speed Reduction" function, which automatically changes the vehicle's speed to suit the radius of a bend.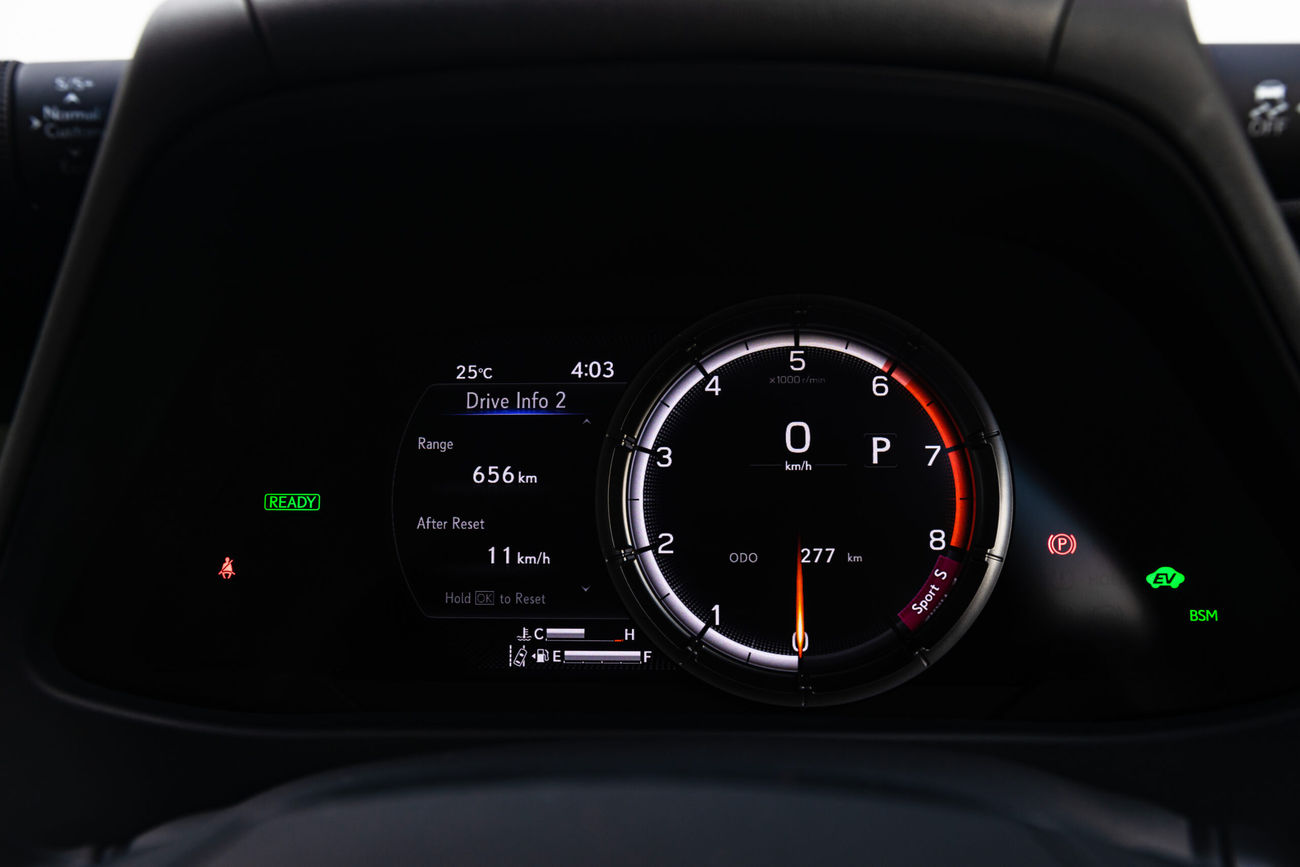 Unfortunately, I can't comment on the effectiveness of these systems, because the EX derivative I drove doesn't feature them. And that's really one of my very few major gripes with the UX (besides its puny load bay)… Even an entry-level UX (the 250h EX) costs R808 600 (February 2023) and the offering would be significantly more competitive if it had a more comprehensive list of active safety features.
The cabin of the 2023 Lexus UX is superbly crafted (as we've come to expect from Lexus), with quality materials and fantastic attention to detail. In this regard, the UX is significantly more impressive than a rival such as the Alfa Romeo Tonale. What's more, in the more expensive F Sport version, the design and quality impressions are ratcheted up by several more factors. You can choose between White, F Black and Flare Red for your UX 250h F Sport's cabin, and the perforated leather upholstery has a fresh look too, with a new so-called "kagome" stitchwork pattern inspired by traditional Japanese basket weave. 
It's actually rather racy in the F Sport's cabin, courtesy of the fitment of sports seats and a fancy digitally rendered instrument cluster that features a movable virtual ring, borrowed from the Lexus LFA supercar.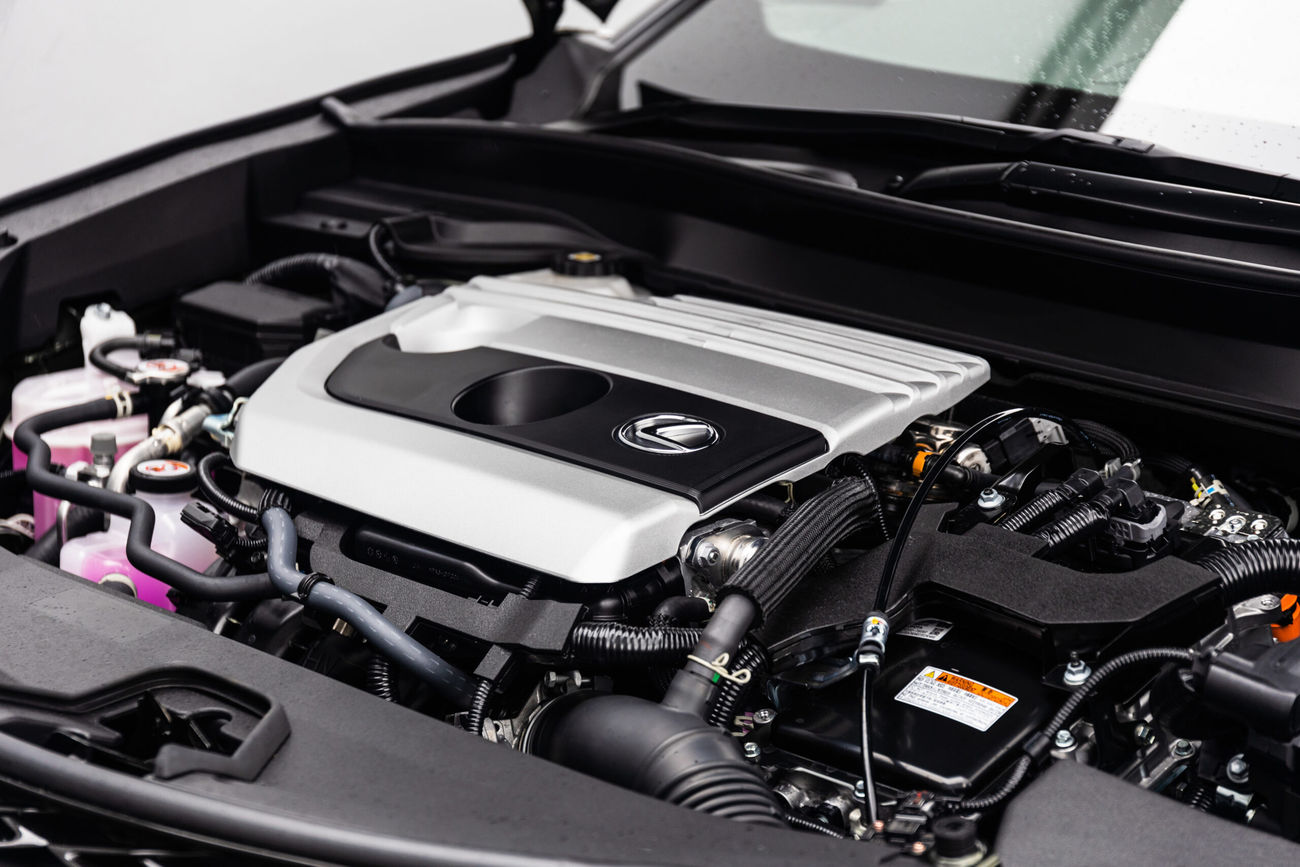 Efficiency and Performance
As before, all 2023 Lexus UX derivatives have petrol-electric hybrid powertrains with power coming from a combination of a 107 kW/180 Nm 2.0-litre 4-cylinder petrol engine paired with 2 electric motors. The total system output is a healthy 135 kW, and the UX250h is certainly no slouch. It delivers a wallop of torque when you floor the accelerator pedal (Lexus claims a brisk 0-100 kph time of 8.5 seconds).
The UX's good performance doesn't require too much of an efficiency sacrifice. Don't expect to achieve Lexus' claim of 4.5 L/100 km consistently; in reality, a return of about 5.8 L/100 km would be satisfactory. 
Lexus describes the UX as a "Creative Urban Explorer" and says that the compact crossover's target market is high-LSM 25- to 35-year-olds. The design brief was to deliver the "secure" feeling of a crossover/SUV with the driving quality of a hatchback. That's pretty much a spot-on description.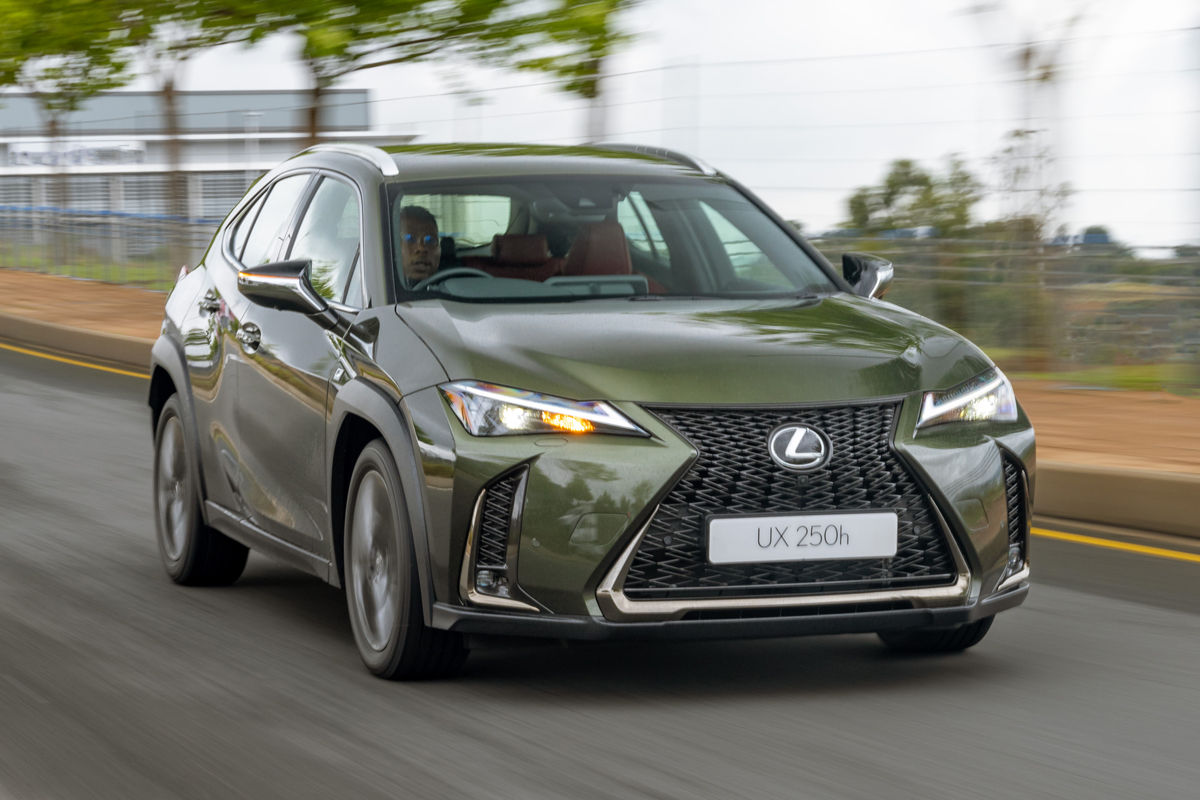 The entry-level 250h EX derivative doesn't get the F Sport flagship's new adaptive variable suspension (and Sport+ mode), but even the "baby" UX feels good to drive. Its steering is nicely weighted and the hushed cabin suggests that Lexus achieved excellent NVH (noise, vibration and harshness) control. The UX is quite stiffly sprung and rides on run-flat tyres (so, there's no spare), but the damping is so well resolved that the ride quality only gets fidgety when the Lexus traverses very sharp bumps in the road.
Otherwise, the Lexus UX's driving experience can be summed up as "pleasingly wieldy". The 250h EX does offer Eco and Sport drive modes, however, and the latter does sharpen up responses a little.
Rivals to consider
There aren't too many direct rivals for the all-hybrid Lexus UX line-up, but you could take a look at the sporty new Alfa Romeo Tonale – in our view the Lexus is the more polished offering, however. If you are open to non-hybrid specific alternatives, then vehicles such as the highly-rated Volvo XC40, Mercedes-Benz GLA, Audi Q3/Q3 Sportback and new BMW X1 should factor into your consideration. 
Lexus UX pricing and after-sales
| | |
| --- | --- |
| UX250h EX | R792 700 |
| UX250h SE | R874 300 |
| UX250h F Sport | R928 900 |
| UX250h F Sport Bi-tone | R939 300 |
All UX derivatives are sold with a class-leading 7-year/105 000 km warranty and full maintenance plan, as well as an additional 8-year/195 000 km hybrid battery warranty.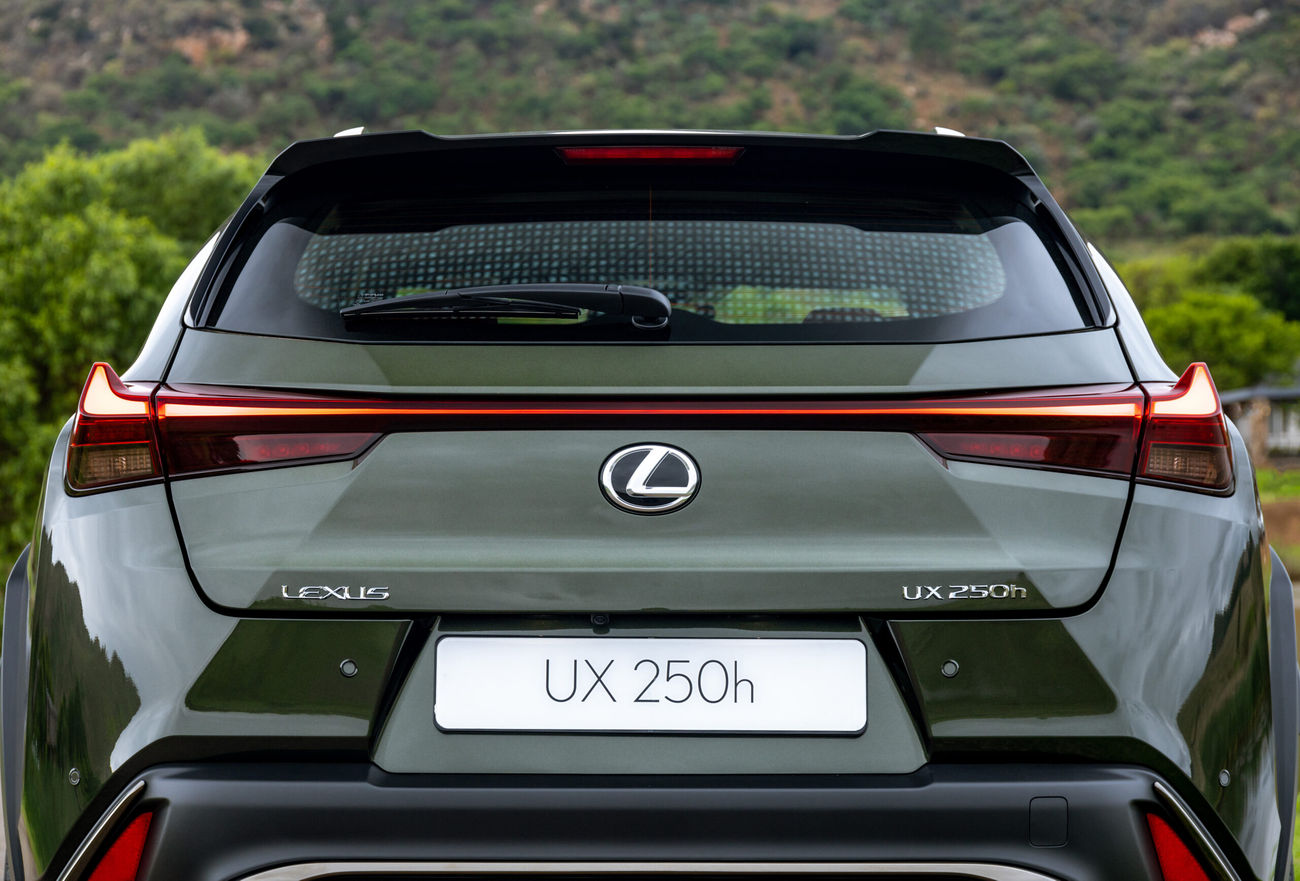 Summary
Consider this upgrade not so much a "significant revision" of the Lexus UX, but rather a far-reaching "sharpening up" of the model. There wasn't much wrong with the UX in the first place, which is why Lexus merely carefully – and effectively – updated this model and added design/trim variety to up the appeal. If you're looking for a premium, high quality and modern crossover that provides a solid first step into the world of NEVs (new-energy vehicles), the Lexus UX is certainly worthy of being on your shortlist.
Related content:
Lexus UX 250h EX (2020) Review
Alfa Romeo Tonale (2022) Launch Review
Mercedes-Benz GLA (2021) Review
Original Story by www.cars.co.za