This week, Mazda revealed official details of its new Mazda3 2.5-litre turbocharged, all-wheel-drive flagship hatch and sedan derivatives. The powerplant is more powerful and torquier than many expected… here's how its outputs compare with those of benchmark hot hatchbacks.
A few days ago, Mazda Mexico pre-empted the official media announcement of 2.5-litre 4-cylinder turbopetrol-engined (and all-wheel-driven) Mazda3 derivatives by announcing the newcomers' peak outputs as well as its (market-specific) specifications in a video presentation: 170 kW, with maximum torque of 420 Nm, but that was not the full story…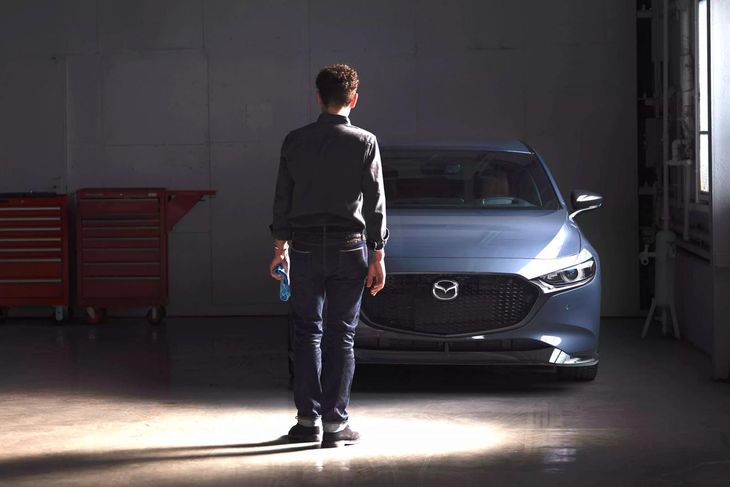 Understatement is key: The new 2.5 Turbo is barely distinguishable from its 2.0 Astina sibling in the South African market. 
Mazda has now confirmed that, when the 2.5 Turbo runs on 93 RON, its Skyactive-G motor develops 186 kW and 434 Nm. It turns out that the initial numbers weren't incorrect; they pertain to the engine's performance when operating on 87 RON. Torque is sent to the i-Activ all-wheel-drive system via a 6-speed torque-converter automatic transmission and, while we're all hoping for claimed performance figures, Mazda has not shared any. Still, we anticipate a 0-to-100 kph sprint time of about 6 seconds.
Given the local market's predilection for hot hatchbacks, which explains why the Volkswagen Golf GTI has outsold its lesser 7.5-generation siblings by a ratio of about 4 to 1 and Hyundai and Honda offer the i30 N and Civic Type R in South Africa – but no other derivatives of those cars' respective ranges – it stands to reason that Mazda would be well served by introducing a hot hatch version of the Mazda3 in the local market. Hot-hatch aficionados would surely welcome the 2.5 Turbo 5-door in our market, in which the Hiroshima-based firm previously sold both the 2.3-litre turbocharged, all-wheel-drive 1st-generation- and 2.5-litre turbocharged 2nd-generation Mazda3 MPS derivatives.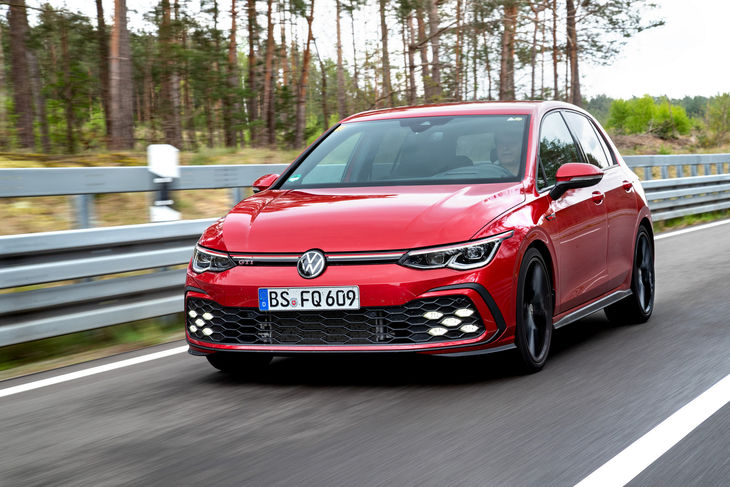 The new flagship Mazda3 produces more power and torque than the upcoming Golf 8 GTI, but its product positioning is very similar.
In its maximum state of tune, the newly-introduced Mazda3 2.5 Turbo produces more power than the current (7.5) and Volkswagen Golf 8 GTI, although it's not quite as punchy as the Honda Civic Type R, Hyundai i30 N or either the Renault Megane RS 280 Lux/Cup or RS 300 Trophy, but its peak torque figure eclipses those of all the current (admittedly front-wheel-drive) hot hatch contenders. To put those numbers in context, here's a breakdown of what the market's headlining hot hatches produce:
However, Mazda3 is purposely not positioning its new Mazda3 as a hot hatch; it has automatically activated LED headlights with daytime running lights, 18-inch black wheels, gloss mirror housings, Turbo badging and slightly-bigger exhaust tips, but there are no elaborately flared wheel arches or bulging side skirts; no motorsport-inspired bumpers with gaping air intakes and faux diffusers; no huge tailgate spoiler. Clearly, it's not an attention-grabbing hot hatch – instead, it's a luxuriously-equipped flagship derivative with a decidedly sporty bent. Remember that in other markets, the Mazda's all-wheel-drive configuration could improve its selling proposition (such as in the harsh winter climate of North America) and its torque gain (by virtue of turbocharging the larger-capacity 4-cylinder engine) should improve drivability, in-gear acceleration and touring ability.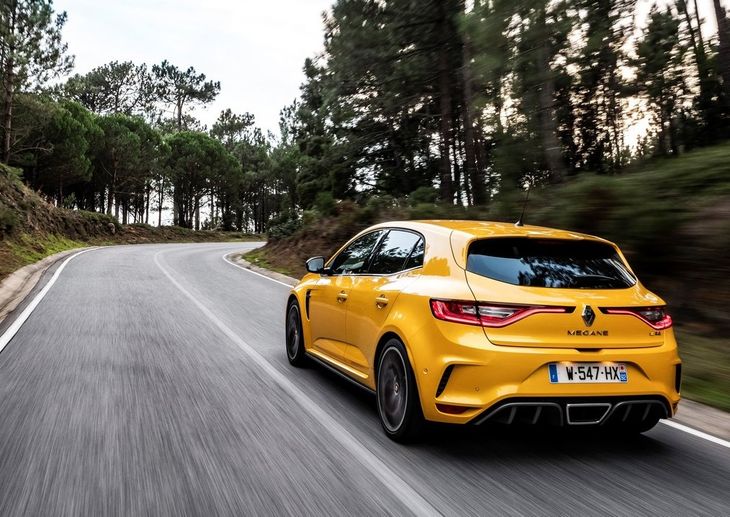 The 2.5 Turbo might not have a track-tuned suspension, but it produces a bit more torque than the Renault Megane RS 300 Trophy.
In its highest spec, the newcomer's cabin features leather trim, a sunroof, heated sports steering wheel with shift paddles, a frameless auto-dimming rearview mirror, an 8.8-inch touchscreen infotainment system (with Bluetooth, Apple CarPlay and Android Auto) reverse-view camera and rear PDC.  In terms of safety, the flagship derivatives are equipped with radar-guided cruise control with stop-go functionality, Smart Brake function, blind-spot monitoring, rear cross-traffic alert and lane-keeping assist.    
Right now, this model looks earmarked for the US market only, which is a pity as the South African market has to make do with the 2.0-litre naturally aspirated motor in the top-of-the-range 2.0 Astina, which makes 121 kW and 213 Nm. As for the MPS badge, that's highly unlikely to return given Mazda's product push into the premium space. 
Further Reading
Mazda launches new BT-50 double cab
Mazda Plans Straight-6 Engines
Original Story by www.cars.co.za