The Mercedes-Benz GLB is the largest of the compact models that the Three-pointed Star offers in South Africa. The GLB220d 4Matic Progressive offers plenty of space and has a great powerplant, but can the boxy small crossover justify its price tag?
We like: Excellent engine performance, efficiency, spaciousness, smart infotainment system.
We don't like: Not the final word in overall comfort or dynamics, pricey.
FAST FACTS
Model: GLB220d 4Matic Progressive
Price: R998 338 (March 2023)
Engine: 2.0-litre 4-cylinder turbodiesel
Power/Torque: 140 kW/400 Nm
Transmission: 8-speed dual-clutch
Fuel consumption: 5.5 L/100 km (claimed)
Performance: 0-100 kph in 7.6 sec (claimed)
Luggage/Utility space: 570-1 805 litres
Serious about buying/selling?
Browse the latest Mercedes-Benz GLB specs and prices.
Some dealerships regularly offer great deals. See our New Car Specials!
Looking to sell your car? Sell it on Cars.co.za for free
Where does the 2023 Mercedes-Benz GLB fit in?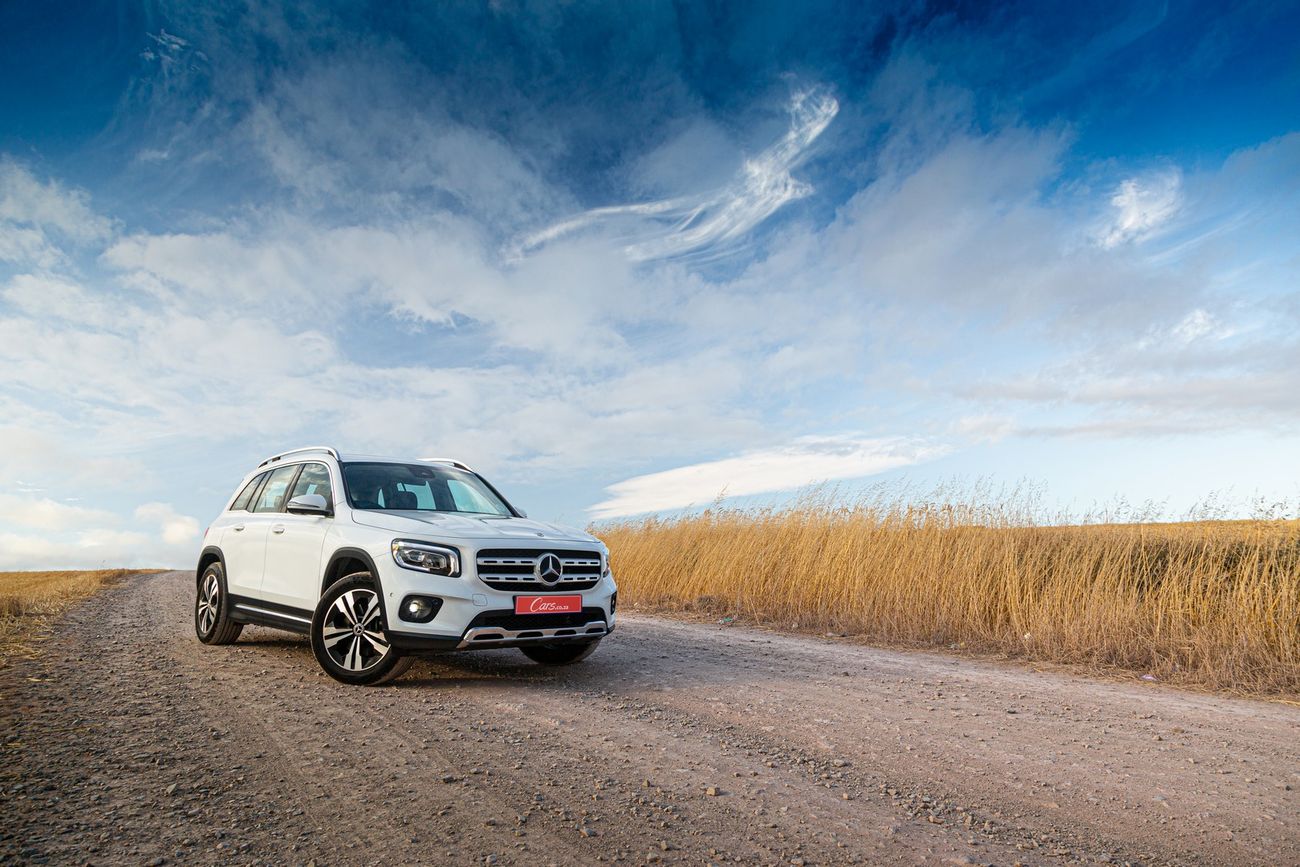 Not too long ago, Mercedes-Benz had a fascinating product strategy. The Sindelfingen-based brand tried to cover all corners of the premium passenger car market by offering a model bearing the Three-pointed Star in every segment. Granted, there were overlaps, but this blanket approach (which is only feasible if you have the vast resources of a large OEM) was a way of keeping its brand ubiquitous.
The Mercedes-Benz compact range is all-encompassing; the A-Class is the C-segment hatchback, the B-Class targets the few remaining small-MPV fans, while the CLA and A-Class sedans appeal to those whose budgets couldn't quite stretch to the larger and luxurious C-Class. The GLA is a popular entry point to the luxury raised-body crossover market, while the GLB is a more off-roader-esque family SUV.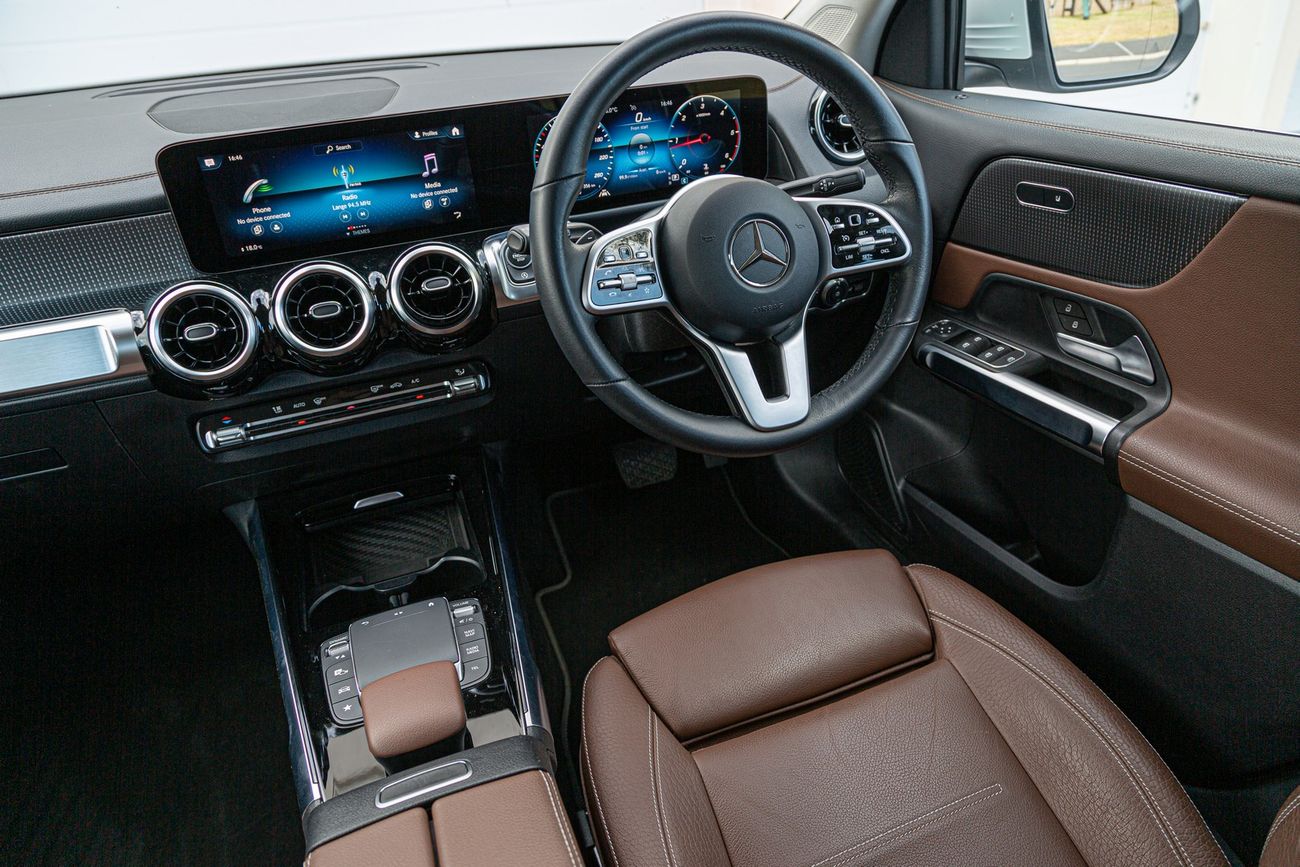 The 2023 Mercedes-Benz GLB is a 5-seater (but is optionally available with a 2-seat 3rd row) and is the biggest of the small crossovers that the brand offers. Customers can choose between turbopetrol and -diesel powerplants – the former in combination with front-wheel drive and the latter with all-wheel drive.
As far as rivals are concerned, if you have R1 million and want a premium small crossover (or "baby luxury SUV", if you want to call it that) your choices are surprisingly diverse, please see below.
Compare the Mercedes-Benz GLB with the new BMW X1 and Volvo XC40
Compare the Mercedes-Benz GLB with the Audi Q5 and Range Rover Evoque
How the 2023 Mercedes-Benz GLB fares in terms of…
Design and Packaging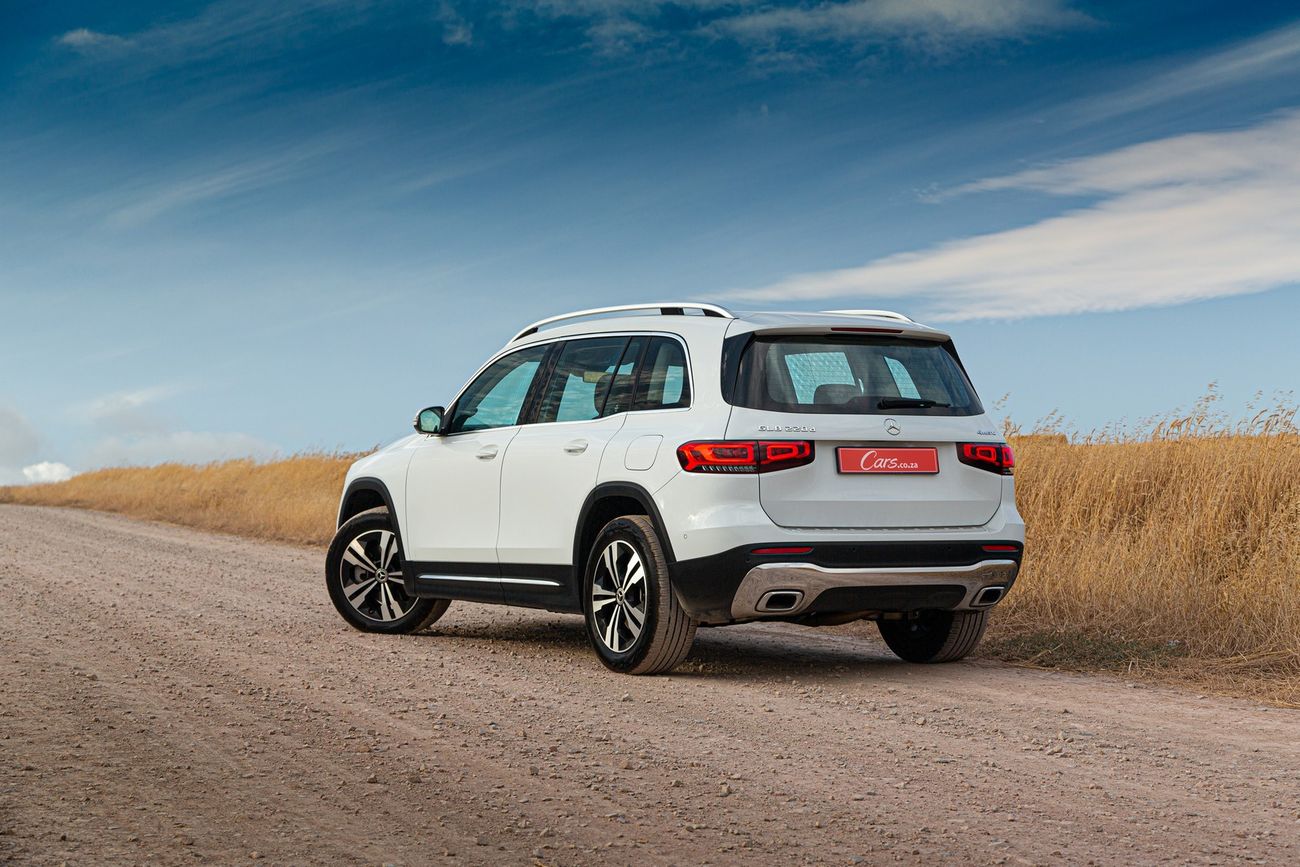 As ever, first impressions count; the Mercedes-Benz GLB's blocky old school off-roader-like styling is eye-catching and handsome. It may be positioned as one of the brand's compact models, but the 'Benz is anything but dinky. In fact, thanks to its boxy shape, it offers more cabin space than you may expect.
The driver's seat is positioned quite high (for a compact car) and it affords its occupant a commanding view of the road, as well as excellent all-round visibility. In fact, the 'Benz's "big car" feel applies to its entire cabin, which seems as spacious as a significantly larger family SUV. Is this really the GLA's sibling?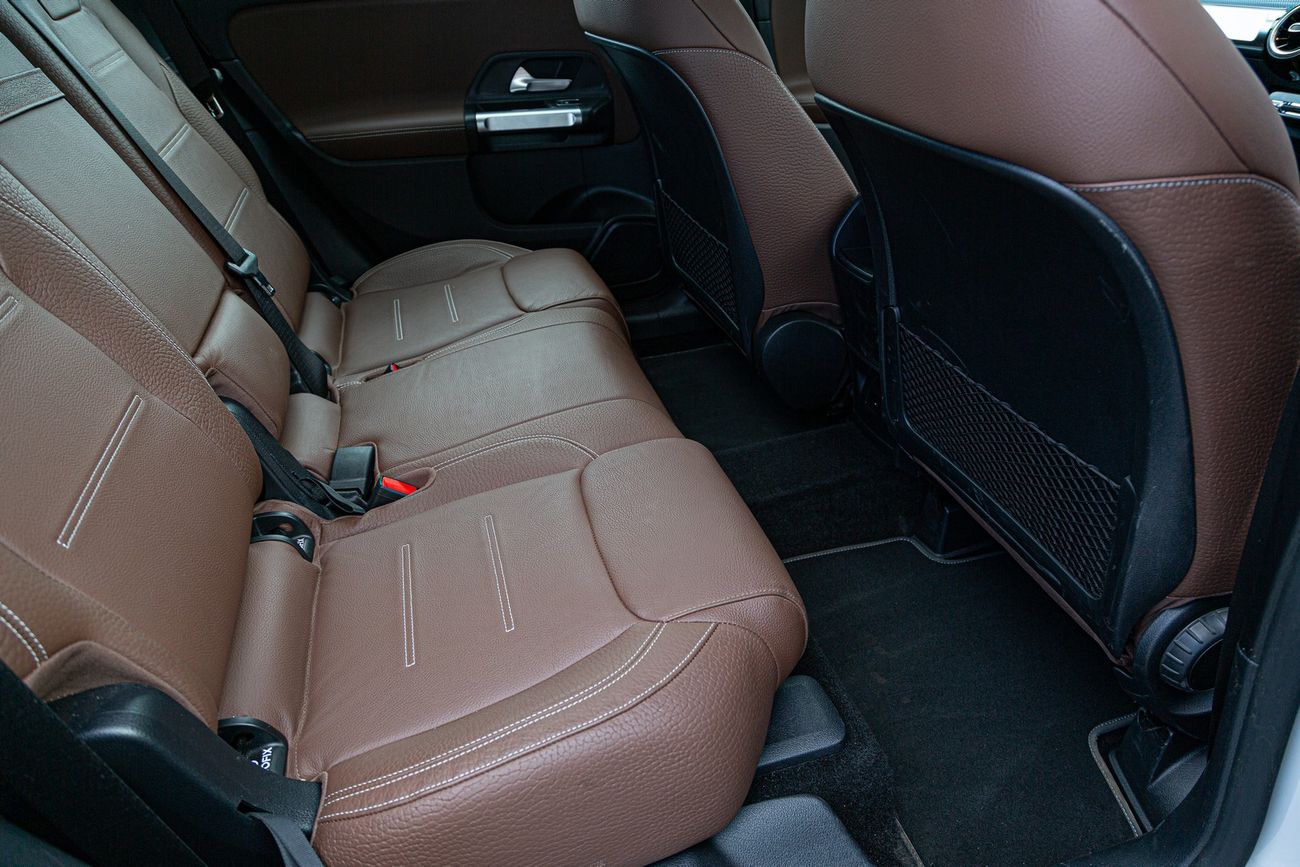 The GLB offers ample leg- and headroom for all passengers. It's one of few vehicles in which this author (who is 1.92-metres tall) could sit behind the driver's seat (set to his driving position) with ample room to spare. The fact that the 'Benz can easily accommodate 4 average-sized adults bodes well for occupant comfort on long journeys. Cleverly, the rear bench can slide fore and aft to increase comfort further.
If you want the GLB220d 4Matic Progressive in 7-seater configuration, you'll have to fork out R20 200 (March 2023) to get a 3rd row, which isn't an unreasonable premium given the GLB's pricing structure. Bear in mind, however, that the pair of rearmost seats would be suitable for small children only and reduce luggage capacity; we think the GLB works better as a 5-seater with a capacious load bay…
MORE: The latest Mercedes-Benz GLB Prices and Specifications
Ride and Handling
In our experience, Mercedes-Benz's compact models ride quite firmly, which is perhaps exaggerated by the fact that media evaluation units tend to be specced with AMG Line trim and/or optional larger wheels.
Customers can specify 19-inch alloys on the Progressive (and go up to 20-inch items on AMG Line versions), but we suggest doing what Mercedes-Benz South Africa did with this GLB unit: stick with the 18-inch wheels; they look fine and their higher-profile tyres (235/55) absorb road imperfections better.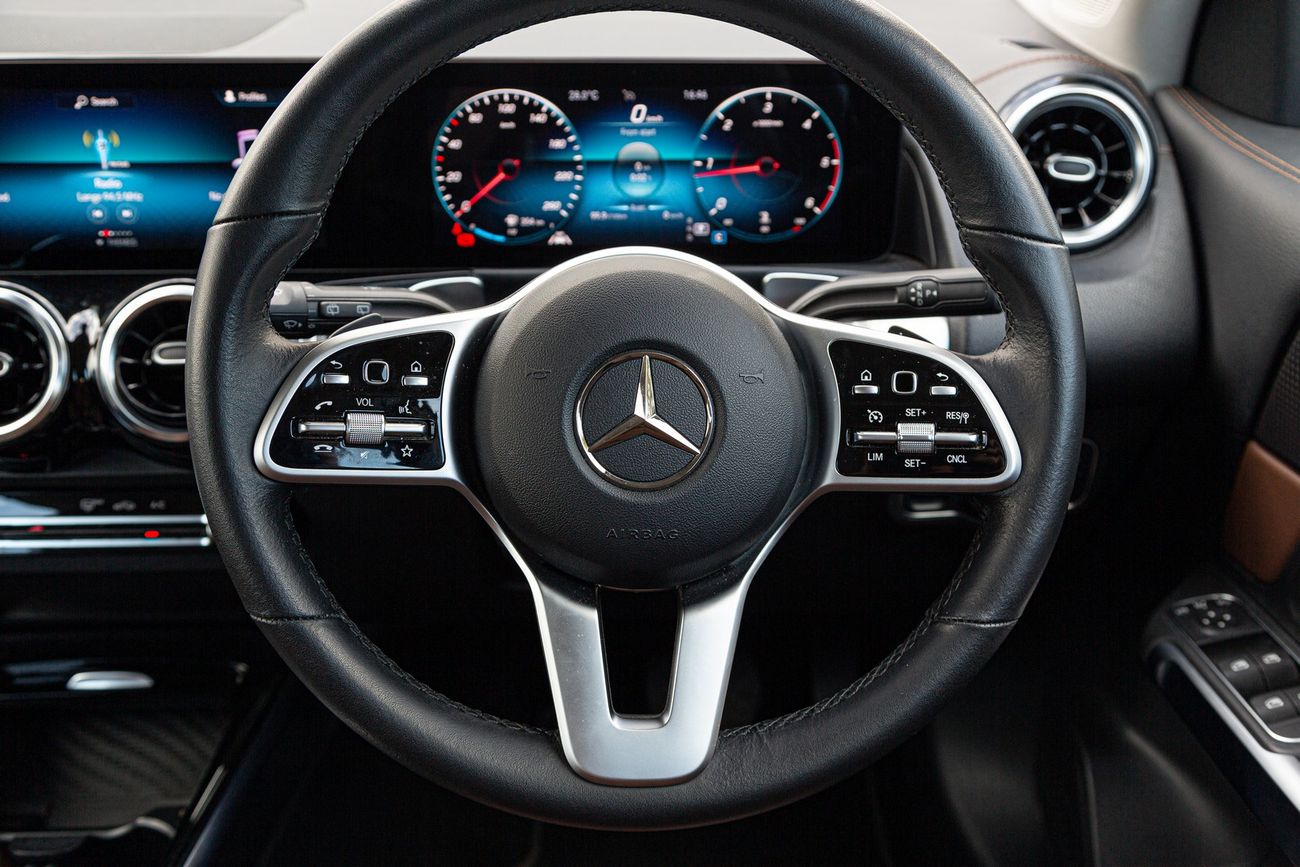 During the GLB220d 4Matic Progressive's tenure in our test fleet, its suspension did a reasonable job of soaking bumps on coarse gravel- and uneven asphalt roads, plus its wheels and tyres withstood several pothole impacts. Overall, the ride comfort is fair, but there's still some element of stiffness/sportiness.
Perhaps consider the "adjustable damping" option (R18 000) – it allows a more pliant suspension setting in Comfort mode, as well as a firm setup when you engage Sport with the Dynamic Select mode selector.
If you're looking for an engaging driving experience, the GLB won't wow you (but, to be fair, none of the 'Benz's rivals are fun to pilot). To its credit, the steering setup strikes a good balance between lightness and responsiveness, which help round town, and heft and damping, which feel good on the open road.
Performance and Efficiency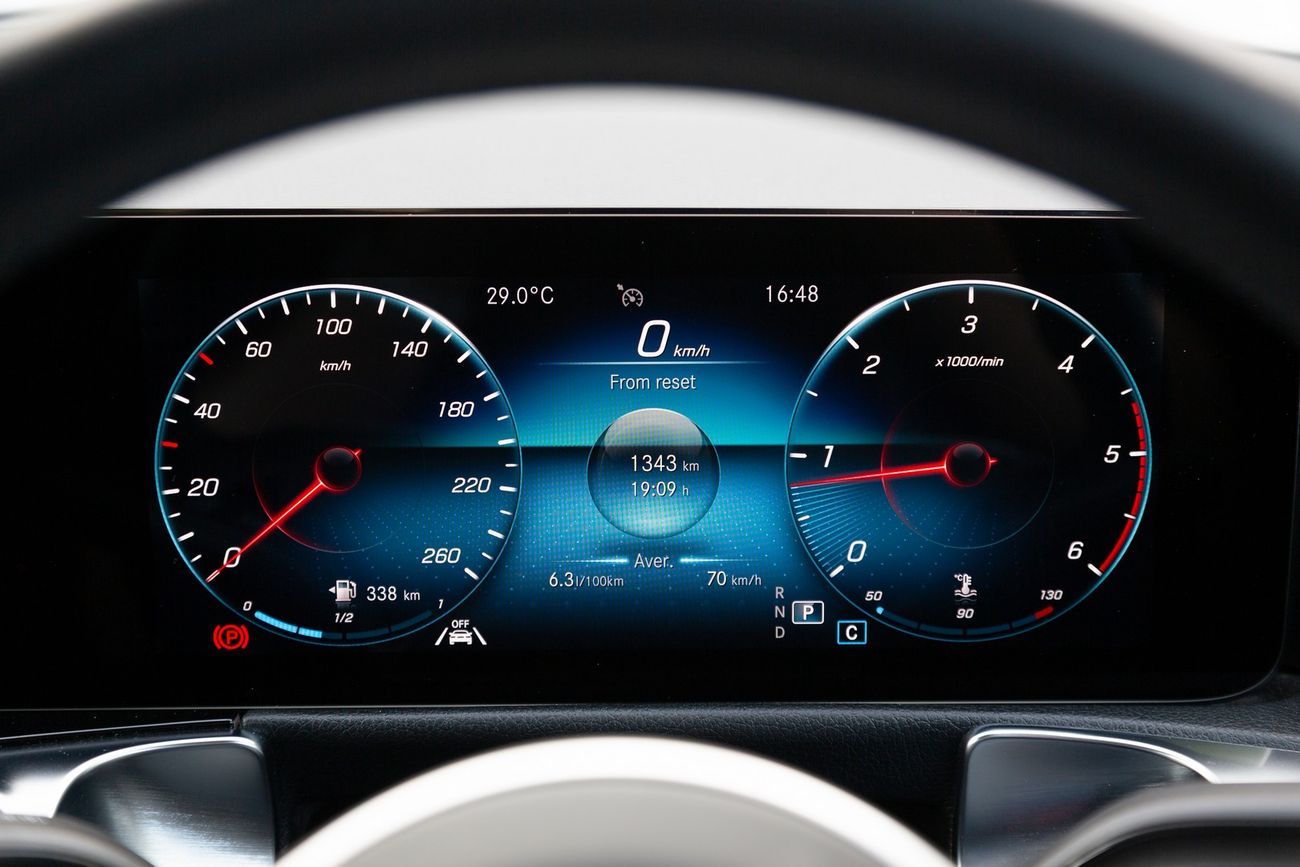 Under the bonnet of the GLB220d 4Matic Progressive is a 2.0-litre 4-cylinder turbodiesel engine, which produces 140 kW and a generous 400 Nm. The 2.0-litre 4-cylinder turbopetrol in the front-wheel-drive GLB250, in turn, makes 165 kW and 350 Nm, while there's the option of full electrification with the EQB.
The 8-speed automatic dual-clutch transmission is mated with 'Benz's 4Matic all-wheel-drive system, which cleverly directs torque to the wheels that have the most traction. Primarily, the vehicle is front-wheel driven, but the rear axle can be called upon to deliver propulsion in low-grip road conditions.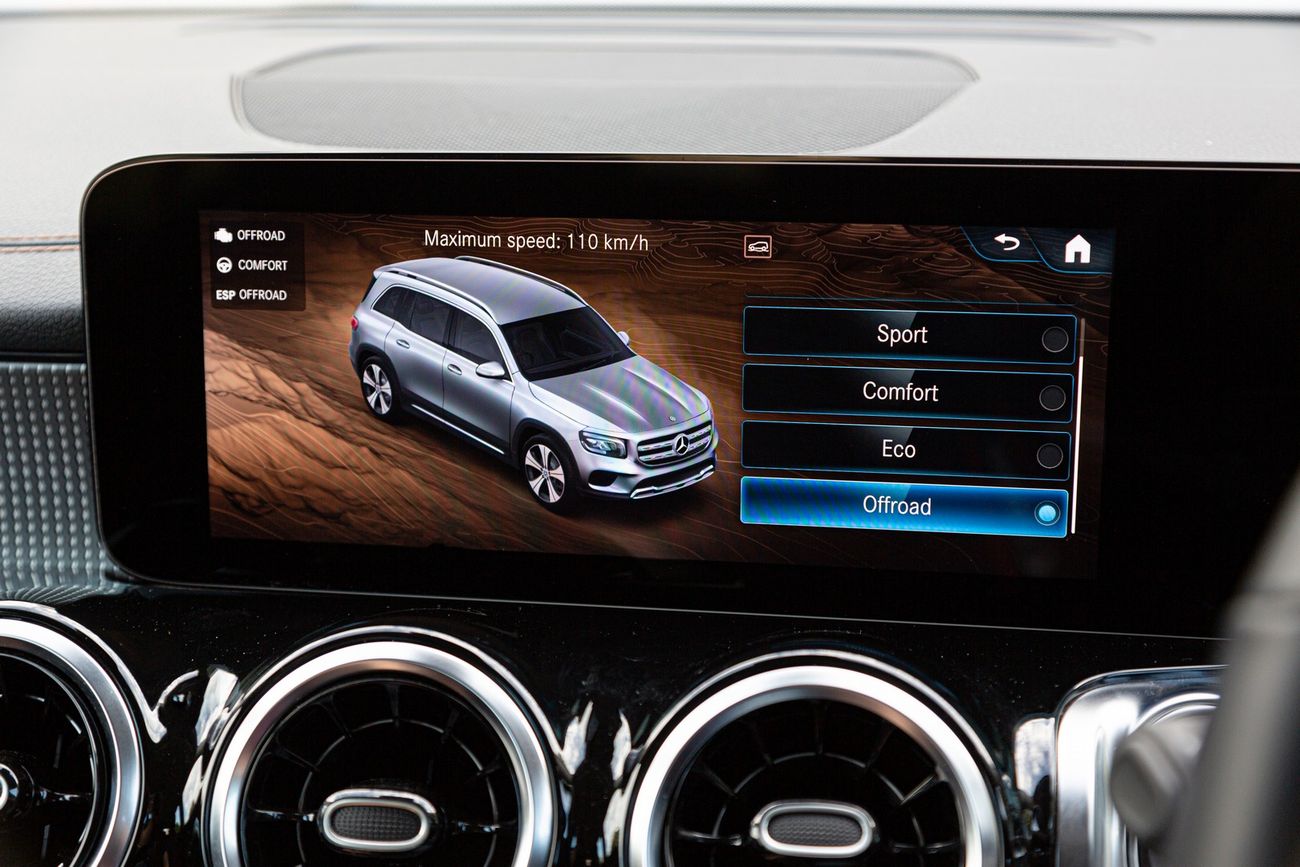 Apart from the Comfort, Eco and Sport drive modes, the GLB220d 4Matic Progressive offers an Off-road setting that optimises traction on loose road surfaces. But as handy as all-wheel drive and the Off-road mode are, the 'Benz doesn't have generous ground clearance, which makes its underside vulnerable to rock impacts. Therefore, it isn't an off-roader, but it's well suited to travelling on gravel roads… or snow.
Meanwhile, the 'Benz's 2.0-litre turbodiesel motor proved rather muscular: not only when accelerating from a standstill, but when overtaking slower vehicles. Our test gear confirmed that the GLB dispatched the 0-to-100 kph sprint in just 7.71 sec (close to the claimed figure). Its in-gear performance was even more impressive; that 400 Nm of torque between 1 600 and 2 600 rpm certainly made its presence felt.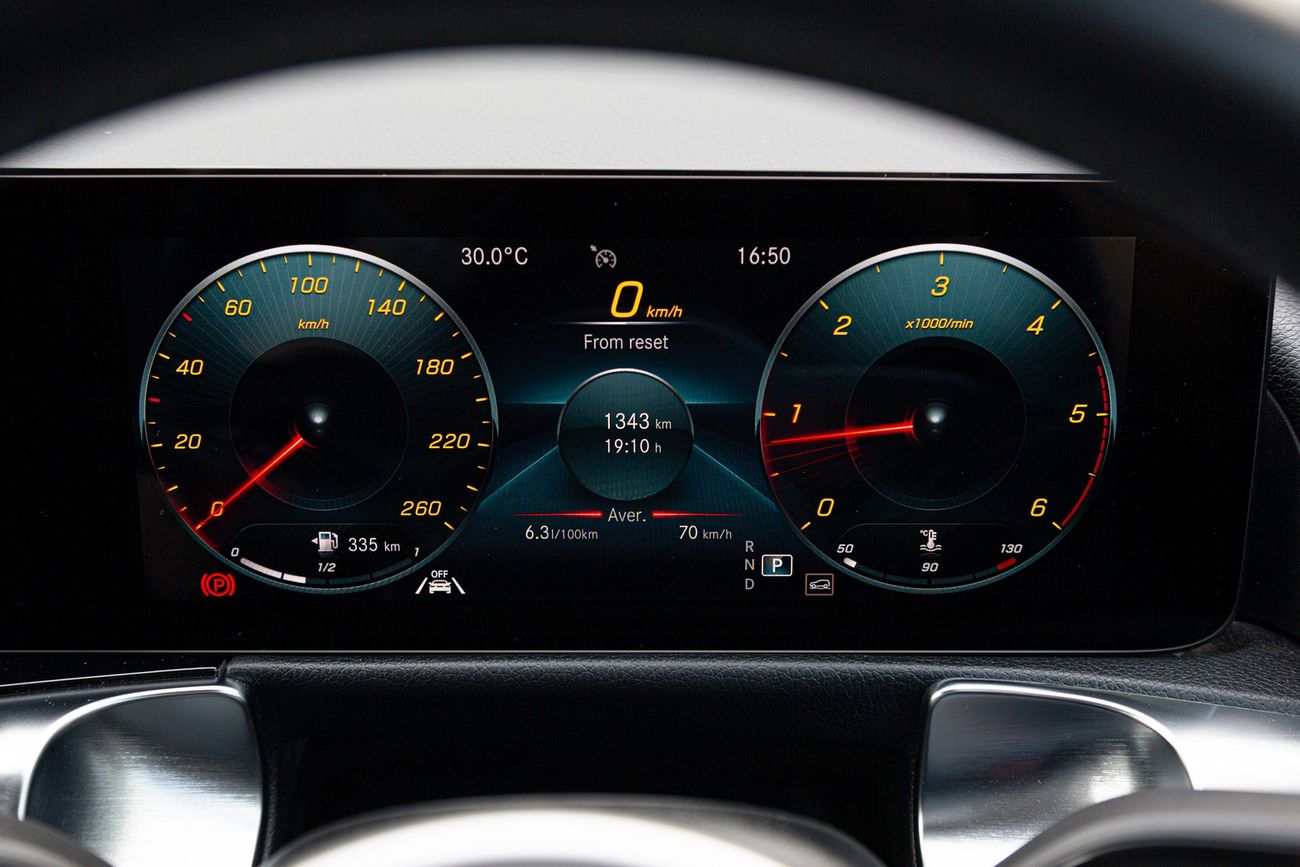 In terms of fuel economy, Mercedes-Benz claims this derivative will consume an average of 5.5 L/100 km, which, given its 60-litre fuel tank, gives the GLB220d 4Matic Progressive a theoretical range of more than 1 000 km. After completing a road trip up the Garden Route, the test unit indicated 5.4 L/100 km, but, following a subsequent stint of urban driving (in severe traffic) the figure climbed to 6.7 L/100 km.
Overall, the GLB's turbodiesel engine delivers a great blend of performance and economy, plus it's an impressively quiet/refined motor. Given the excellence of this powertrain, it remains a pity that most brands are bowing to pressure and phasing out their diesel-powered passenger car derivatives.
Tech and Safety features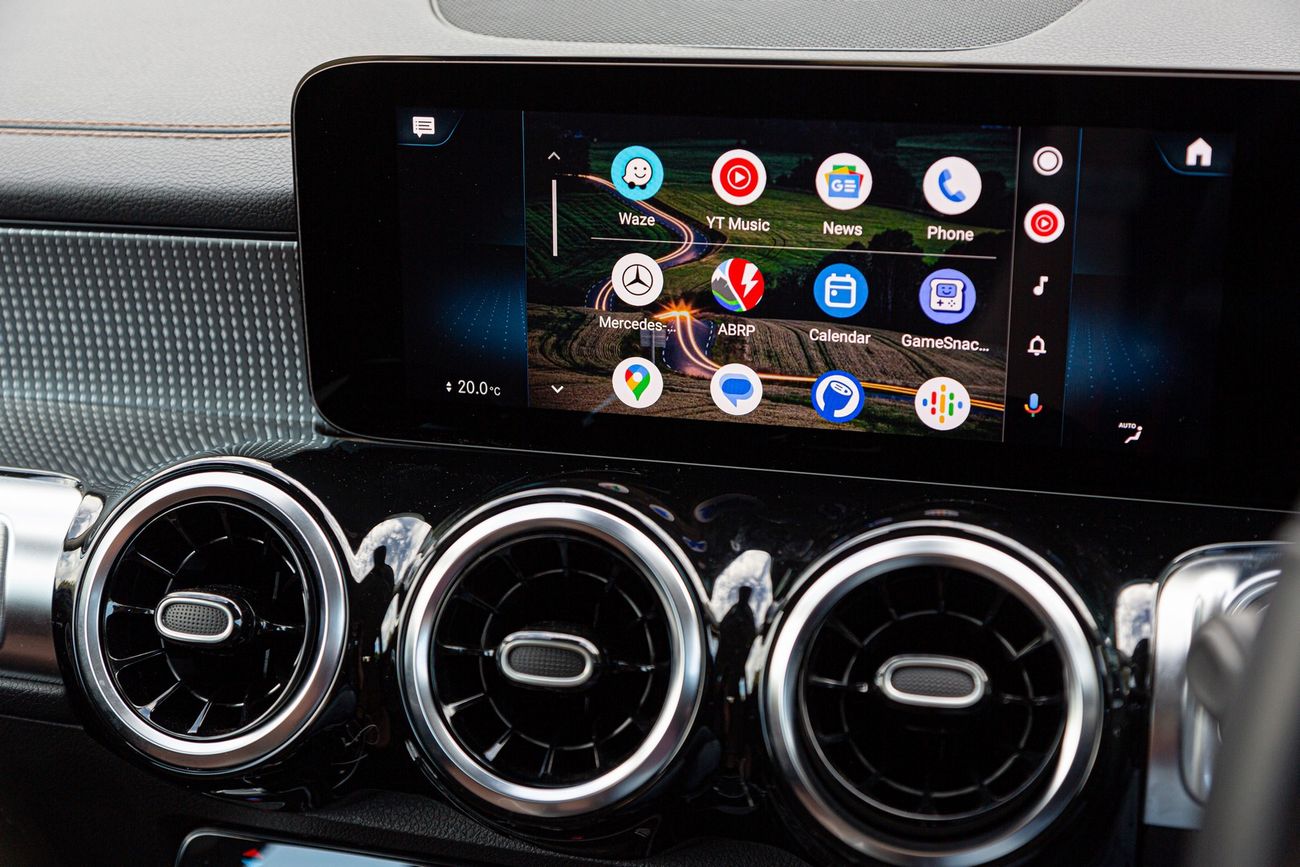 Once ensconced in the driver's seat, you're greeted by the latest generation of Mercedes-Benz's all-digital instrument cluster and infotainment touchscreen, which combine into the MBUX interface. The latter's menu system is initially a little intimidating, but after some familiarisation, it becomes easy to operate. If all else fails, just make use of the voice-command system, which is pleasantly effective. "Hey Mercedes, I am hot" is a quick and sure-fire way of getting the climate control to blast you with Arctic air.
The screens' displays are pleasingly responsive and feature crisp and modern graphics. The instrument cluster's look is configurable with various different dial colours and themes. If there's one drawback, the steering wheel features those Blackberry-style swipe pads, which are not the most accurate to use.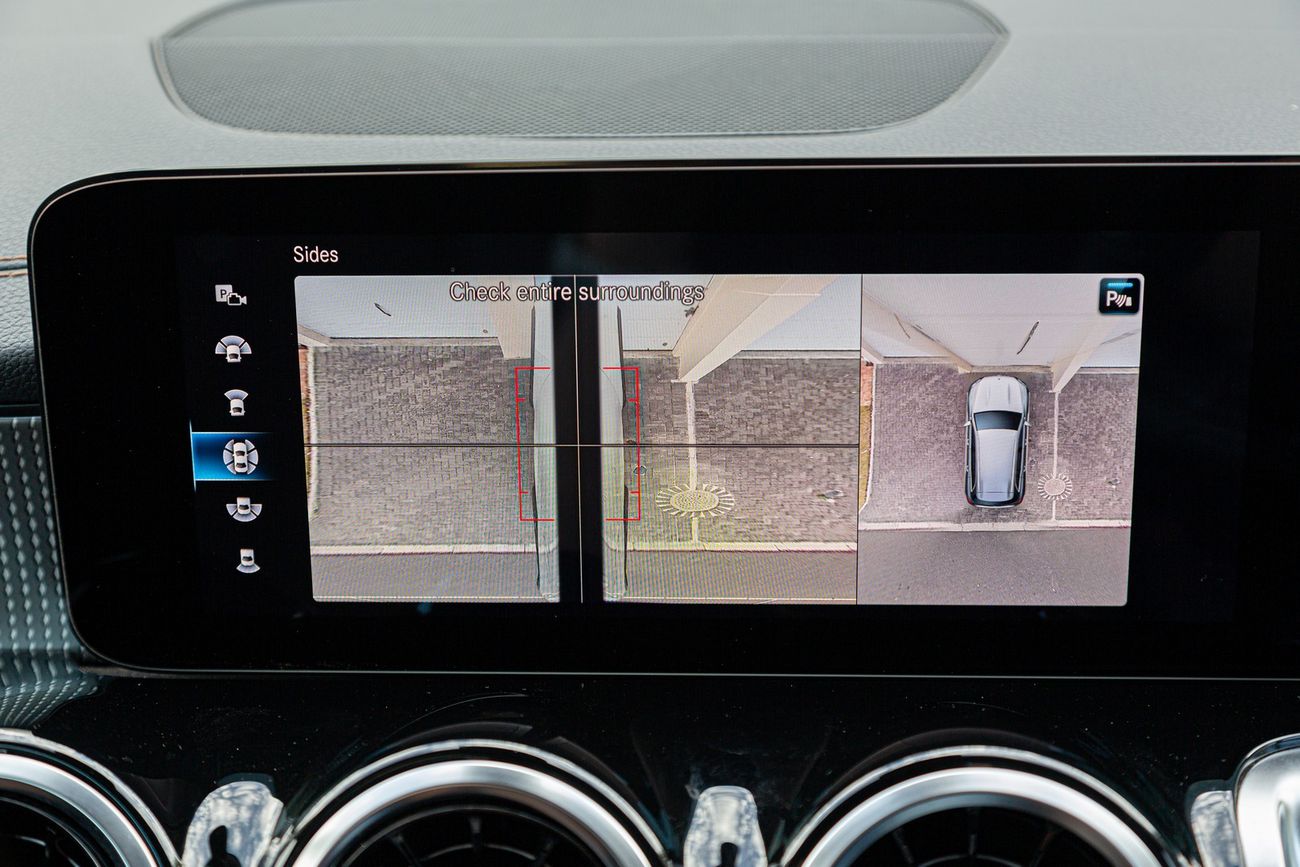 At this price point, buyers expect a comprehensive standard features list and, even in stock standard guise, the GLB220d 4Matic Progressive comes equipped with a fair number of comfort, tech and safety features. Having said that, there are some optional features that we think you should consider adding.
Our test unit was fitted with R160 000 worth of additional content and, while it may look like a sparsely equipped vehicle from the outside (due to its standard wheels), the 'Benz was, in fact, cleverly optioned.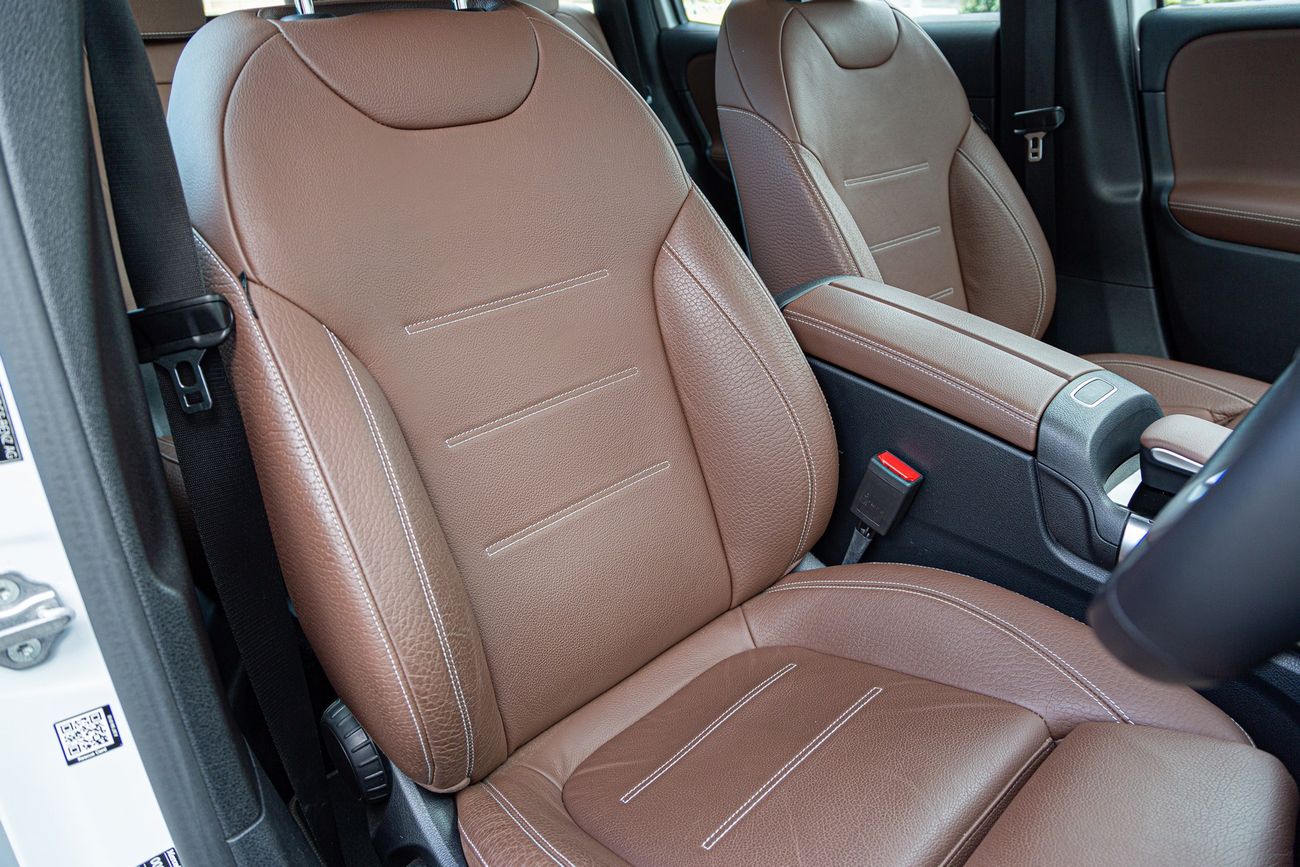 Leather sports seats with a heating function (R36 000) and the Premium Package (R51 000) were fitted, with the latter including some really useful features such as wireless device charging, a 360-degree parking camera system and built-in navigation, to name but a few of the gizmos. Most testers suggested that they'd add adaptive dampers (R18 000) for extra comfort, as well as a panoramic sunroof (R20 100).
In terms of safety equipment, the GLB220d 4Matic Progressive has 7 airbags, but you specify a couple more. In addition, the vehicle features semi-autonomous emergency braking and traction/stability control as standard. If you want blind spot- and lane-tracking assist functions, they're optional (R13 800).
Price & After-sales Support
The Mercedes-Benz GLB range starts from R998 338 and goes all the way to R1 050 287. The vehicle is sold with a 2-year/unlimited kilometre warranty, as well as a 5-year/100 000 km maintenance plan.
Verdict
Out of all the models in Mercedes-Benz's compact-car lineup, the distinctive GLB arguably makes the most sense (assuming the all-new GLC executive SUV is just out of your reach). At the time of writing, the new GLC's entry-level GLC220d 4Matic Progression was R126k dearer than its GLB counterpart.
As for the GLB, with its charming blocky looks and capacious interior, it's a pricey proposition, but does make an intriguing case for itself. With lots of space for occupants and their luggage, it's suited to well-heeled buyers with small kids (or perhaps empty nesters) who like going on road trips, when they take their lifestyle gear with them. The diesel engine offers the best balance of performance and efficiency.
However, if you're the adventuring type, the GLB's looks are a trifle deceiving. It resembles an off-road- capable SUV, but its limited ground clearance will prohibit you from ever venturing too far off the beaten track. Stick to the simple gravel roads (like the ones we used for the photoshoot), and you'll be okay.
Related content:
Alfa Romeo Tonale (2022) Launch Review
Mercedes-Benz GLA (2021) Review
Original Story by www.cars.co.za