Ford is developing a new Indian-built C-segment SUV that will share its underpinnings with the new Mahindra XUV500. Could it be destined for South Africa? 
Ford and Mahindra have been engaging in talks over a possible joint venture to co-develop at least 7 new models but it has now been reported that negotiations are off the table and that a JV is no longer on the cards. However, all is not lost and despite the failed talks, it appears that the 2 car manufacturers will still produce a new C-segment SUV which is known internally as 'Project Black'.
Mahindra is due to launch its new XUV500 this year which will form the basis for Ford's new SUV and it's expected to be revealed in the first quarter of 2022. The new SUV from Ford will rival the likes of the Kia Seltos, Hyundai Creta, Mazda CX-3, Honda HR-V, Nissan Qashqai and Suzuki Vitara, to name a few. Both models are expected to be produced at Mahindra's Chakan facility in India. 
Ford's new SUV will reportedly be sold as a 6- or 7-seater and while it will share some componentry with the XUV500 (such as doors, windows and windscreens), both models will feature their own design identity in line with each brand's design language. The interior execution will be different too, with Ford's interior expected to be more upmarket in look and feel. 
As for what will power the new Ford SUV, it's likely to share the all-new 134 kW / 400 Nm 2.0-litre turbodiesel engine that's expected to propel the new XUV500 as well as a 2.0-litre petrol engine with 142 kW and 380 Nm. A 6-speed manual transmission and a 6-speed automatic transmission is expected too. 
Will it come to SA?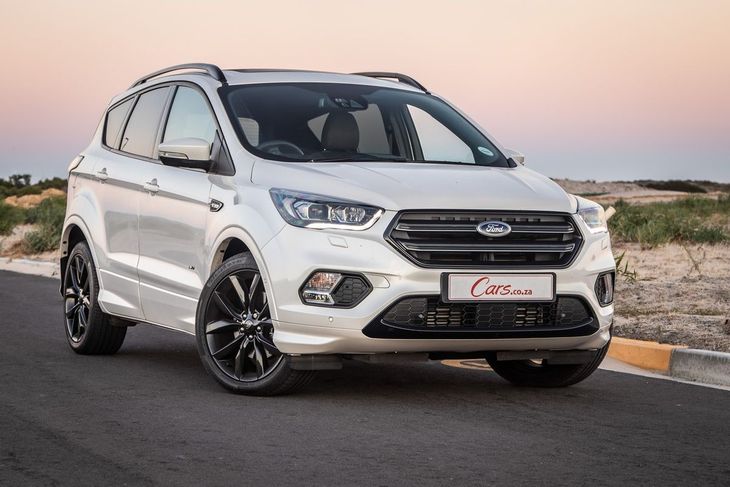 The Kuga namelplate is just about dead in SA, which means there's potential for a new family car product to join the range. 
It appears that Ford's new SUV will be a 'Built for India' model only but it's not inconceivable to think that it could be introduced in South Africa at some point in the future. If you consider that the SA-spec EcoSport and Figo are sourced from the Indian subcontinent, then it could very well be a possibility as conditions are similar.  
The Kuga family car was once the most popular offering in its segment and while the Kuga fire saga all but destroyed the Kuga nameplate locally (which may be why we are not getting the new Kuga), we could make an argument for Ford South Africa to strategically introduce a new family car model to fill the sales void that now exists between the smaller EcoSport and larger Everest adventure SUV. Do you think Ford should discontinue the Kuga nameplate in South Africa and introduce a new model to replace it? 
Related Content
5 Cheapest Automatic Compact SUVs in SA
2020/21 Cars.co.za Consumer Awards – Powered by WesBank; Finalists
Original Story by www.cars.co.za