Demand for the current 200 Series Land Cruiser is soaring and a new model is expected to be revealed this year, reportedly on the model's 70th anniversary. 
Last year we reported that Toyota's industrial engineers started the planning process for the the retooling of its Land Cruiser 200 production line as production of the current model is expected to come to an end in March 2021. The rumour mill is currently suggesting that the new Land Cruiser will be revealed in early August which lines up perfectly for the model's 70th anniversary. 
Perhaps the most iconic vehicle that Toyota produces, the current Land Cruiser 200 has been in production since the mid-2000s. It has changed little over time, with Toyota merely adding infotainment and driver-aids as they have become available.
Goodbye V8?
The core Land Cruiser 200 values haven't altered much over time. Whilst its rivals have mostly transitioned to a monocoque configuration the Land Cruiser 200 remained a ladder frame. Its huge 4.5-litre V8 turbodiesel engine might never have been the most powerful in its class, but its reputation for durability under all conditions, and using all fuel grades, has been tremendous. A recent report suggests that the new incoming Land Cruiser 300 will drop its V8 engine in favour of a 3.3-litre V6 diesel engine as well as a twin-turbocharged 3.5-litre V6 petrol engine. A hybrid Land Cruiser is also on the cards. 
Demand for Land Cruiser 200 Soars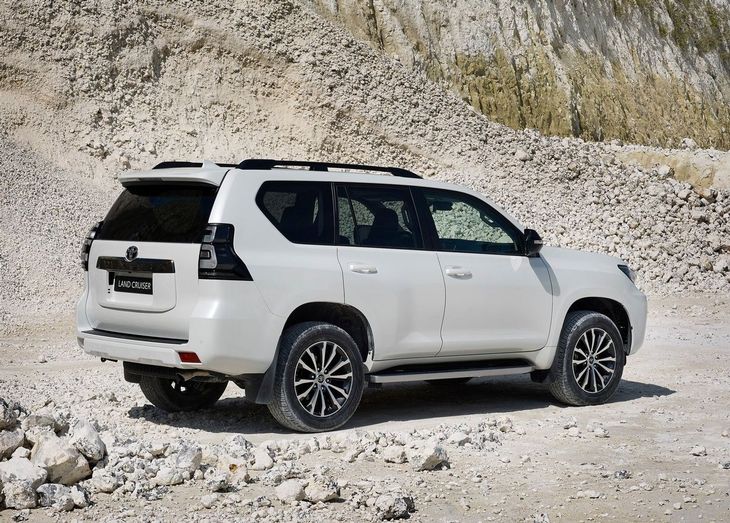 Many will be sad to say goodbye to the Land Cruiser 200 and the forthcoming 300 Series has big shoes to fill. 
As Toyota winds-down Land Cruiser 200 production, with a scheduled last unit assembly date diarised for March 2021, demand for these Toyota luxury adventure vehicles is soaring. In some markets, orders for Land Cruiser have increased by more than 20%.
There is no question that many loyal followers of the Land Cruiser model range, which has some of the most dedicated customers around, are fearful of what Toyota might deliver with the replacement.
For many, the 4.5-litre V8 engine has been a strong product feature and the news that this engine may be retired might not sit well with Land Cruiser loyalists and a V6-powered Land Cruiser 300 will certainly test the allegiance of Toyota's traditional 'Cruiser customer base.
As production ends and demand increases, dealers may very well sell out months before the new Land Cruiser 300 arrives, leaving an uncomfortable gap in the market. The Land Cruiser 200 is hugely popular amongst local buyers and a few months in 2021 without any supply, could see some downgrade to the new 150 kW Prado diesel.
As with any popular model at the end of its production run, Toyota is expected to market a special edition of the Land Cruiser 200 before it retires. Watch this space! 
Related content
Toyota working on battery Cruiser
New Land Cruiser bakkie is riot proof
Why the next Toyota Hilux might get a 3.3 D-6D
Original Story by www.cars.co.za