Porsche has whipped the wraps off the latest Cayenne Turbo E-Hybrid, which – with a whopping 544 kW on tap – is the most powerful version of the SUV yet…
The new 544 kW Porsche Cayenne Turbo E-Hybrid has joined the Stuttgart-based firm's refreshed 3rd-generation SUV range, arriving as the most powerful version of the Cayenne yet and boasting even more oomph than the Aston Martin DBX707 and Ferrari Purosangue.
Courtesy of an uprated plug-in hybrid powertrain, the Cayenne Turbo E-Hybrid – which is offered in both SUV and coupé body styles – generates heady peak system outputs of 544 kW and 950 Nm (for reference, the previous version, badged Turbo S E-Hybrid, made 500 kW and 900 Nm). An electric motor contributes 130 kW, supplementing what Porsche describes as an "extensively reworked" 441 kW version of the twin-turbo 4.0-litre V8 petrol engine.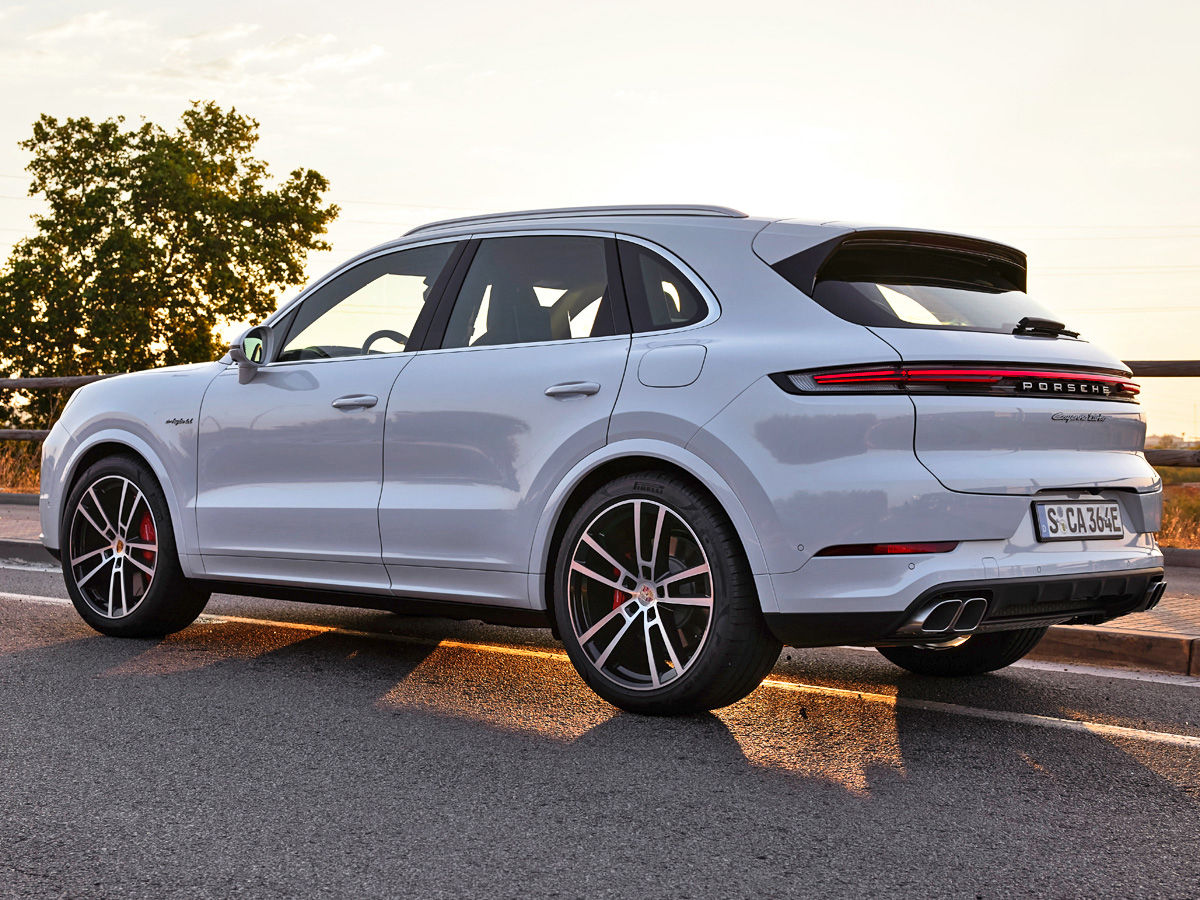 As a result, the Cayenne Turbo E-Hybrid sees off the obligatory 0-100 kph sprint in a claimed 3.7 seconds, before topping out at 295 kph. Of course, that means it's not quite the fastest-accelerating Cayenne in the line-up, an honour that instead goes to the 485 kW Cayenne Turbo GT (which hits 3 figures in a claimed 3.3 seconds and runs out of puff only at 305 kph).
That said, the latest Cayenne Turbo E-Hybrid does benefit from "significant gains" in electric range as well as shorter charging times. With an increased capacity of 25.9 kWh, the high-voltage battery (installed under the load-compartment floor) allows an electric range of up to 82 km, according to Porsche. There's also a new 11 kW on-board charger in the mix.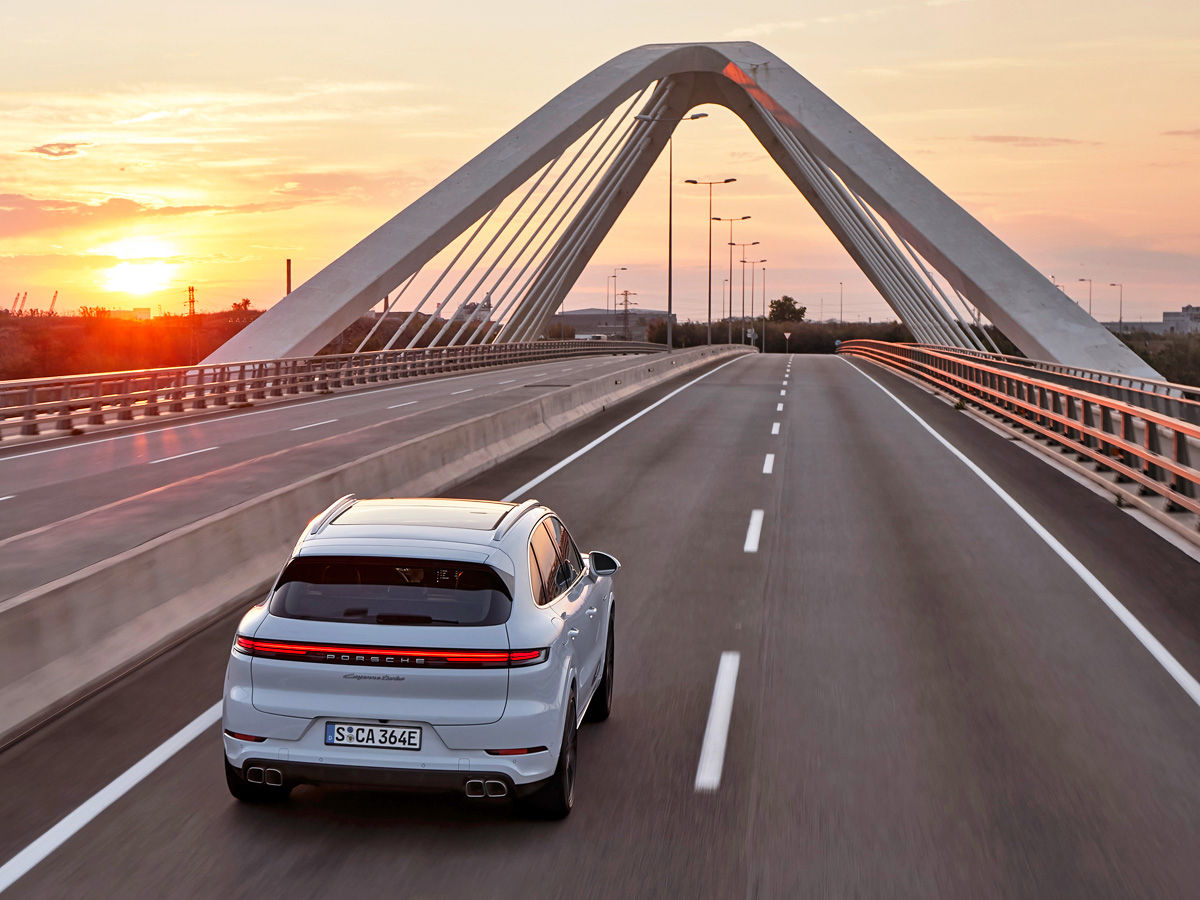 So, how will you be able to identify the new Cayenne Turbo E-Hybrid out on the road? Well, it adopts the front-end styling reserved for Turbo models, complete with larger air intakes and gloss-black "air blades", while also boasting quad-tailpipes in brushed stainless steel as well as red brake callipers.
Inside, you'll notice aluminium inlays in the dashboard and door panel trims, along with roof lining trimmed in the brand's Race-Tex material. The standard equipment list includes a heated GT sports steering wheel and 18-way adjustable leather sports seats (with 14-way adjustable leather comfort seats optionally available).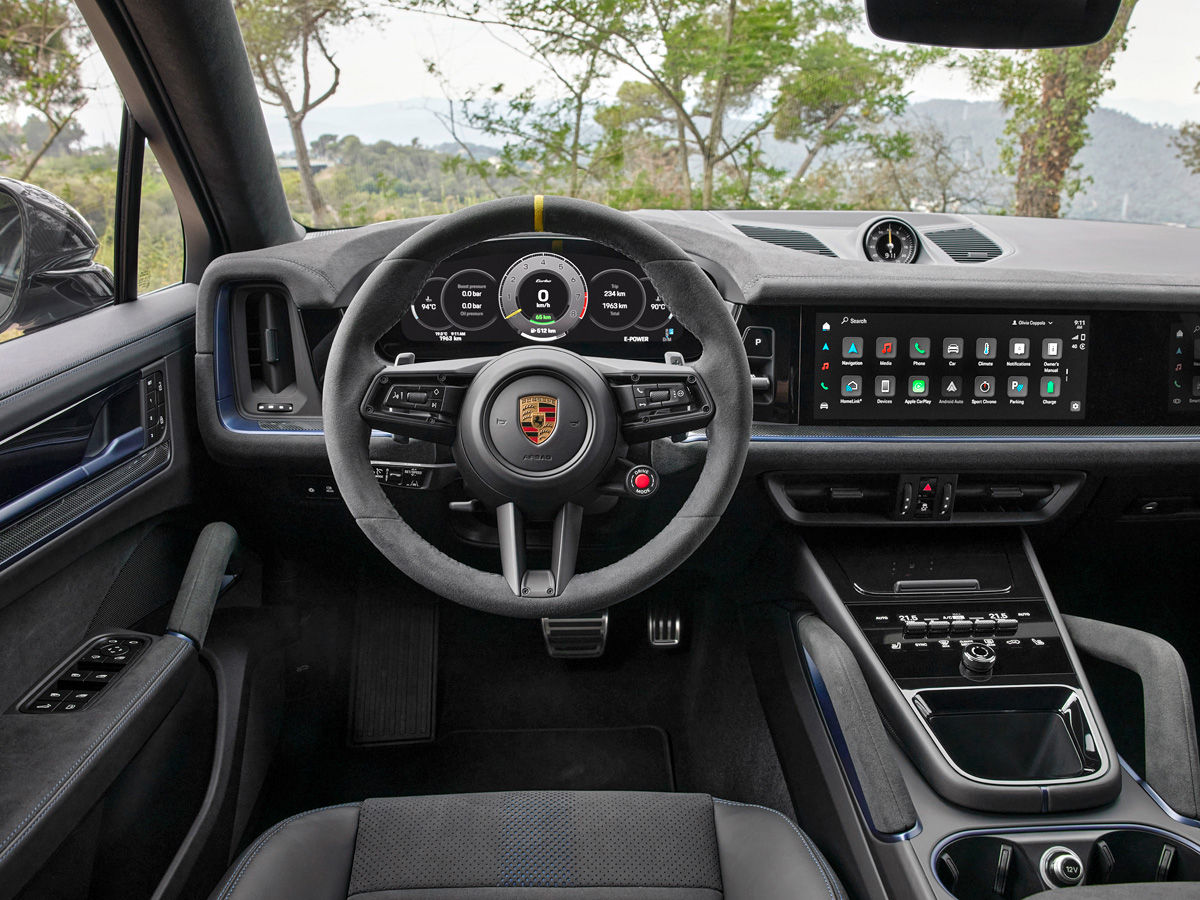 The Cayenne Turbo E-Hybrid furthermore ships standard with adaptive air suspension that features new 2-chamber, 2-valve technology, which Porsche says "enhances comfort and safety in equal measure" while offering an "even wider spectrum between the Comfort and Sport Plus suspension settings". Porsche Torque Vectoring Plus is likewise standard, while Porsche Dynamic Chassis Control and rear-axle steering are offered as options.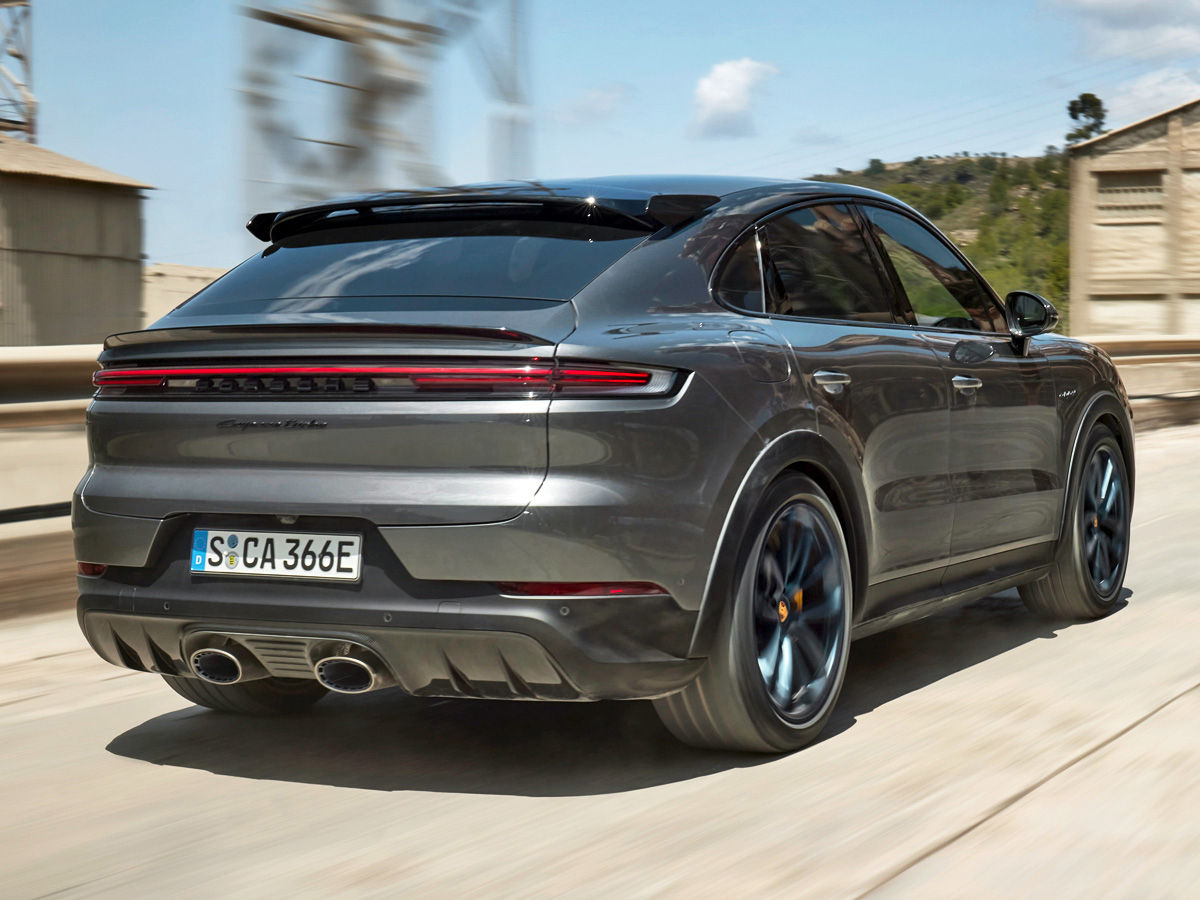 The Cayenne Turbo E-Hybrid Coupé will be offered with a new "GT Package" (which, among other things, sees the claimed 0-100 kph sprint time cut to 3.6 seconds and top speed hiked to 305 kph), though this option doesn't appear to be destined for South Africa. Indeed, Porsche says the availability of the GT package will be "limited to the markets" in which the Cayenne Turbo GT is no longer available due to local regulations.
Related content
Updated Porsche Cayenne: SA pricing confirmed
Porsche 911 S/T (2023) Price & Specs
Original Story by www.cars.co.za