South Africa's new-vehicle sales fell slightly year on year in April 2023, with the industry total coming in at 37 107 units. Here's a look at the country's best-selling vehicles, most popular brands and more…
In April 2023, South Africa's new-vehicle industry registered a slight year-on-year drop of 0.2% to 37 107 units, resulting in the 2nd consecutive month of market decline. Of course, the month-on-month fall was a far more significant 26%, since March 2023's effort stood at a hefty 50 157 units.
So, what's behind the drop? Well, Naamsa noted "continued constraints as a result of ongoing subdued economic conditions" had again impacted the industry last month. We should, of course, also point out April is traditionally a relatively slow month for the local market, with sales often softened by a raft of public holidays (this year, there were just 17 trading days in the month).
Anyway, let's drill down into the figures. Out of the total reported industry sales of 37 107 vehicles, Naamsa says an estimated 33 492 units (or 90.3%) came courtesy of the dealer channel, with 5.2% representing sales to the rental industry, 2.8% to industry corporate fleets and 1.7% to government.
The new passenger-vehicle market came in at 24 174 units, registering a decline of 6.1% compared with April 2022's figure. Meanwhile, domestic sales of new light-commercial vehicles, bakkies and mini-buses grew 11% year on year to 10 611 units. And export sales? Well, April 2023's tally increased 13.4% to 37 107 units, taking the year-to-date vehicle export number to 115 567 units.
Meanwhile, WesBank said the potential for new-vehicle sales remained "throttled by general economic uncertainty, rising interest rates and inflationary pressures that are increasing the burden of household budgets".
"Applications for new-vehicle finance at WesBank increased over 9% year-on-year, yet market sales remained flat during April," said Lebo Gaoaketse, Head of Marketing and Communication at WesBank. "Given there was 1 more selling day in the month – interrupted by public holidays and long weekends – than the similarly disrupted April last year, the performance is even more lacklustre," Gaoaketse added.
Mark Dommisse, Chairperson of the National Automobile Dealers' Association (NADA), was noticeably more upbeat, saying April's effort "turned out better than anticipated", adding the fact a large percentage of sales went through the retail channel was "good news for the industry".
"All in all, the sales performance in April reflected the ongoing resilience of the dealer network to perform well under very stressful circumstances, such as fewer trading days, higher interest rates, higher vehicle prices and the ongoing energy crisis," said Dommisse.
New vehicle sales summary for April 2023
Aggregate new-vehicle sales of 37 107 units decreased by 0.2% (-88 units) compared to April 2022.
New passenger-vehicle sales of 24 174 units decreased by 6.1% (-1 561 units) compared to April 2022.
New light-commercial vehicle sales of 10 611 units increased by 11.0% (1 049 units) compared to April 2022. 
Export sales of 37 107 units increased by 13.4% (3 639 units) compared to April 2022.
10 best-selling car brands in South Africa for April 2023
Despite shedding nearly 4 000 units month on month, Toyota remained way out in front in April 2023, recording 9 423 registrations or 25.3% of the total market. The Volkswagen Group (4 644 units) likewise stayed firmly in 2nd, with Suzuki again completing the podium, attracting 3 620 sales over the month.
Though Ford (2 804 units) sold fewer vehicles in April than in March, the Blue Oval brand climbed 2 positions to 4th, pushing Hyundai (2 371 units) down a spot to 5th and Nissan (1 681 units) down a place to 6th. Meanwhile, Kia (1 546 units) clambered up 3 positions to 7th and Isuzu (1 433 units) fell a spot to 8th. Finally, Haval and Renault shared 9th, with the brands registering 1 367 sales apiece.
So, which automakers finished just outside the top 10? Well, Chinese firm Chery (1 179 units) found itself in 11th yet again, slotting in well ahead of BMW (with a Naamsa estimate of 966 units), Mahindra (809 units) and Mercedes-Benz (with a Naamsa estimate of 556 sales).
1. Toyota – 9 423 units
2. Volkswagen Group – 4 644 units
3. Suzuki – 3 620 units
4. Ford – 2 804 units
5. Hyundai – 2 371 units
6. Nissan – 1 681 units
7. Kia – 1 546 units
8. Isuzu – 1 433 units
9=. Haval – 1 367 units
9=. Renault – 1 367 units
10 best-selling vehicles in South Africa for April 2023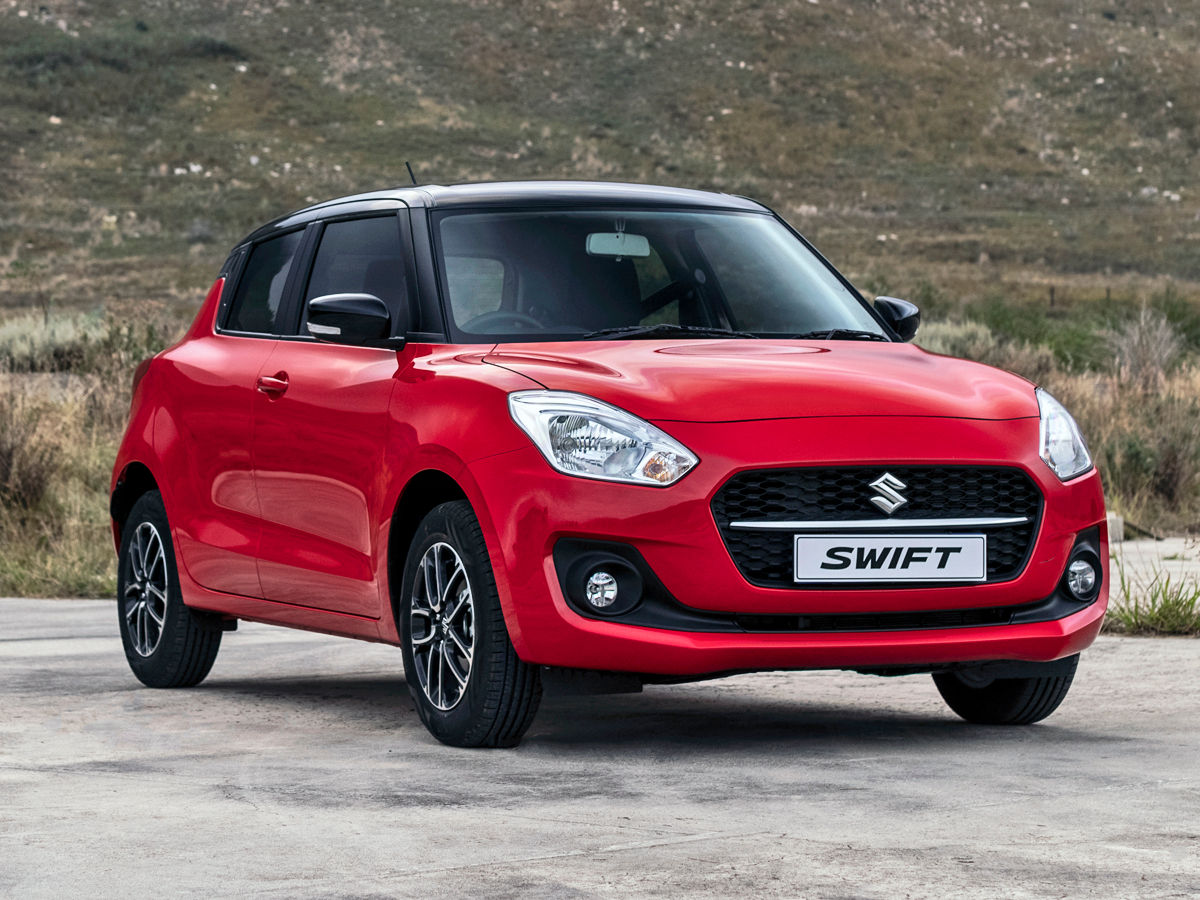 Well, that's not something you see very often. The Toyota Hilux (2 187 units) was relegated to 2nd place in April 2023, with the new Ford Ranger (2 201 units) narrowly taking the top spot, finishing a mere 14 units ahead of its Japanese rival. The Blue Oval brand's bakkie achieved 1st despite the Silverton facility experiencing production interruptions in April owing to vandalised electricity pylons around Pretoria.
There was plenty of other movement on the list as well, with the likewise locally produced Volkswagen Polo Vivo (1 510 units), Toyota Corolla Cross (1 281 units) and Toyota Hi-Ace (1 267 units) each climbing a place, to 3rd, 4th and 5th respectively.
The Suzuki Swift – the highest-ranked imported model in April 2023 with 1 216 registrations – was up 4 positions to 6th, while the Isuzu D-Max (1 183 units) plummeted 5 places to 7th. The Toyota Starlet (1 098 units) gained a spot to finish 8th and the Nissan NP200 (910 units) lost a position to end 9th, while the Hyundai Grand i10 (807 units) returned to the table to snaffle the final place.
What about the models that just failed to make it into the top 10 in April 2023? Well, yet again the Volkswagen Polo hatch (777 units) had to make do with 11th, ahead of the Chery Tiggo 4 Pro (708 units), Toyota Fortuner (695 units, down markedly from 1 409 units in March), Haval Jolion (677 units) and Renault Kiger (625 units).
1. Ford Ranger – 2 201 units 
2. Toyota Hilux – 2 187 units
3. Volkswagen Polo Vivo – 1 510 units
4. Toyota Corolla Cross – 1 281 units
5. Toyota Hi-Ace – 1 267 units 
6. Suzuki Swift – 1 216 units
7. Isuzu D-Max – 1 183 units
8. Toyota Starlet – 1 098 units 
9. Nissan NP200 – 910 units
10. Hyundai Grand i10 – 807 units
Top 9 vehicles exported from South Africa in April 2023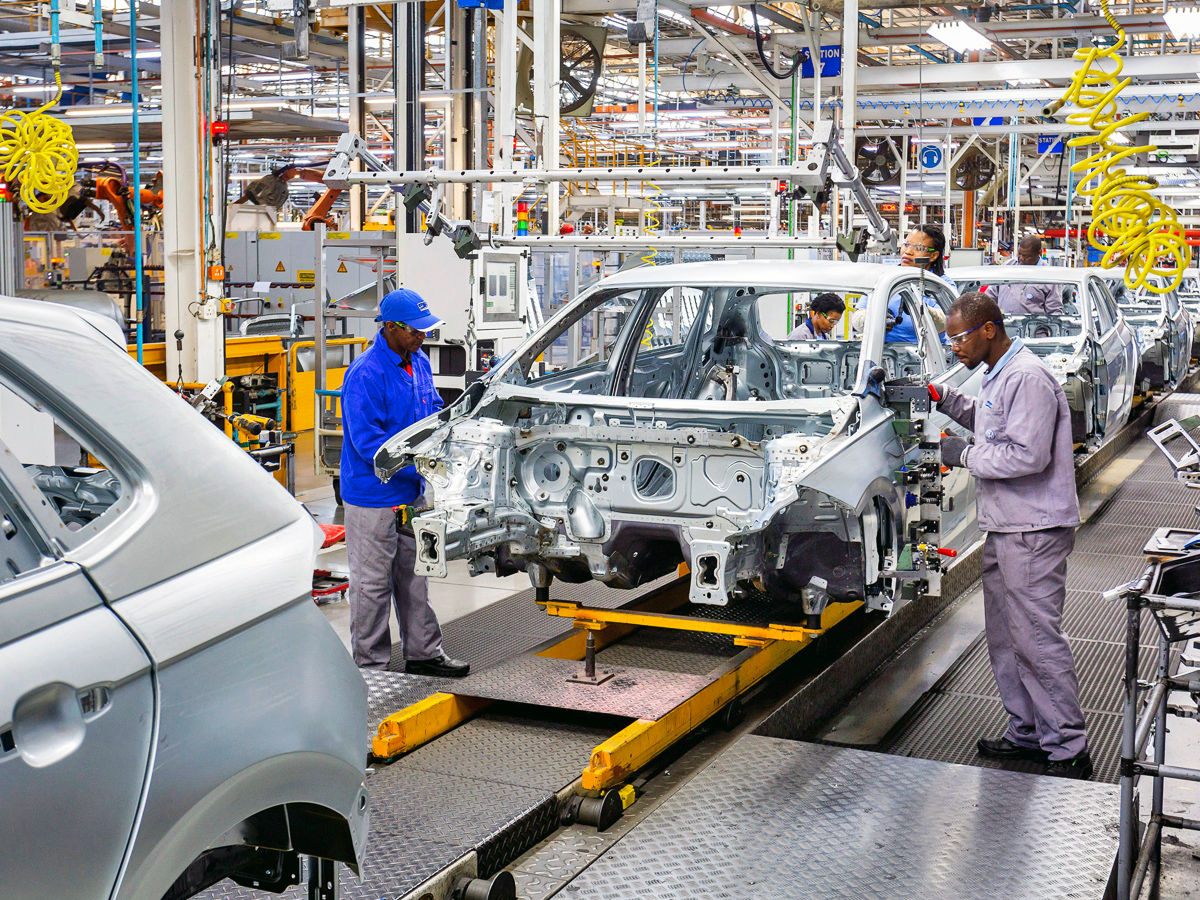 There was no stopping the Volkswagen Polo hatchback on the export charts, with 8 257 examples of the B-segment contender shipped overseas from the German firm's Kariega facility in April 2023. The Prospecton-built Toyota Hilux moved up to 2nd, with its export tally of 6 918 units almost double its effort from the preceding month (perhaps Toyota prioritised the export market in April?). The Ford Ranger (2 951 units), meanwhile, dropped a place to 3rd.
As usual, the Isuzu D-Max, Toyota Corolla Cross, Nissan Navara, Toyota Fortuner, Nissan NP200 and Toyota Corolla Quest made up the export numbers. We should, as always, point out BMW and Mercedes-Benz did not submit detailed figures, so it's not clear how many new X3 and C-Class sedan units were exported during the month (for the record, though, Naamsa's estimates for April 2023 stand at 4 400 units and 6 515 units, respectively).
1. Volkswagen Polo (hatch) – 8 257 units
2. Toyota Hilux – 6 918 units
3. Ford Ranger – 2 951 units
4. Isuzu D-Max – 603 units
5. Toyota Corolla Cross – 503 units
6. Nissan Navara – 302 units
7. Toyota Fortuner – 106 units
8. Nissan NP200 – 21 units
9. Toyota Corolla Quest – 8 units
Sales outlook for the rest of 2023
So, what does the future hold for South Africa's new-vehicle market? Well, Naamsa points to the fact the International Monetary Fund (IMF) recently announced that SA's real GDP growth is expected to decelerate sharply to 0.1% for 2023, citing load-shedding and "other related supply shocks".
"These observed economic turbulences and the record high headline inflation are likely to trigger a further SARB Monetary Policy Committee interest-rate hike in May 2023. For this reason, Naamsa expects the domestic vehicle market to remain reserved for the greater part of 2023," explains the industry representative body.
ALSO READ: Here's how many EVs and hybrids were sold in SA in 2022
WesBank's Gaoaketse is similarly cautious, saying "with a further interest-rate hike expected during May in an effort to curb high inflation, the impacts that are throttling the market should be expected to continue for some time".
"Consumers should be carefully considering their vehicle requirements within their affordability to manage their budgets – and responsibly limit their indebtedness," he warns.
NADA's Dommisse, meanwhile, points to the decline in bank approvals during April as "a discouraging factor", adding this downward trend can be partially ascribed to the amplified cost of instalments, brought about by the recent spate of interest-rate hikes.
"Supply remains sporadic, but this is limited to certain segments only. There is also another significant increase in the price of petrol in May. With the possibility of a further interest-rate hike announcement at the end of the month, we trust the proven track record of the motor industry will prevail and future sales may not be as badly affected as some people are forecasting," concludes Dommisse.
Related content
Toyota Fortuner bounces back! SA's best-selling cars in March 2023
10 best-selling bakkies in South Africa: March 2023
Fresh front-runners! 20 best-selling passenger vehicles in Q1 2023
Original Story by www.cars.co.za