Still patiently waiting for a new half-tonne bakkie from Volkswagen? Well, the head of VW's local division has revealed "there is hope" for such a model – and it might be built in South Africa…
The head of Volkswagen Group South Africa has ruled out a local launch of the current-generation Saveiro (a unibody pick-up offered in Latin America), but confirmed "there is hope" for a Kariega-built half-tonne bakkie that would slot in below the new Amarok.
Martina Biene, chairperson and managing director of Volkswagen Group South Africa, made the comments during an exclusive podcast interview with Cars.co.za video journalist, Ciro De Siena.
When asked whether VWSA had any plans to offer the Saveiro locally – a question the German firm's management has fielded time and again – Biene suggested numerous feasibility studies had been conducted over the years, but each one indicated converting the Latin America-only bakkie to right-hand-drive would be prohibitively expensive.
"We've done multiple calculations [in an attempt] to get the current Saveiro converted to right-hand drive. Unfortunately, the downside of our Brazilian partnership is that all these [Latin American] countries are left-hand-drive countries," she explained.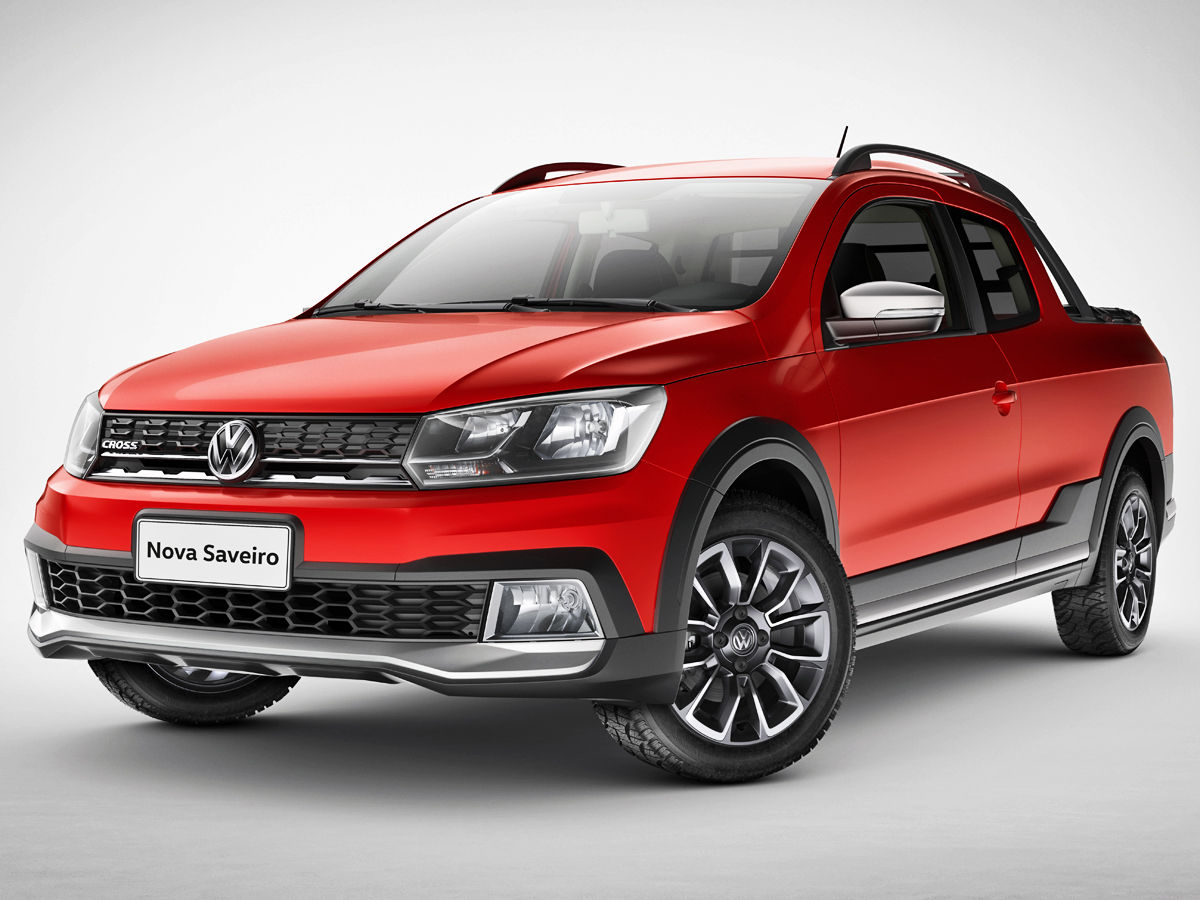 So, what about building a similar unibody bakkie right here in South Africa? Well, Biene revealed such an opportunity may well present itself down the line, making reference to the mystery 3rd product the German firm's local division plans to build – alongside the Polo hatchback and the Polo Vivo – at the Kariega plant in the Eastern Cape.
In November 2022, VWSA announced an intention to add a new model to its local production line, confirming the vehicle will ride on the same MQB-A0 platform as the Polo and numerous other VW Group products. Internally dubbed the "A0 Entry SUV", the newcomer is set to be positioned below the T-Cross as part of the Polo family.
"The nice thing with this 'A0 Entry SUV' is that it provides an opportunity for an even bigger than half-tonne bakkie – so, a 750 kg [payload] bakkie. This is something we are looking into," Biene revealed.
"So, there is hope, but there is not hope for the current Saveiro. But probably for something nice to come in the future."
How far in the future? Well, considering the aforementioned A0 Entry SUV is likely to go into production in 2026 or 2027 (once signed off by Wolfsburg, of course), a half-tonne bakkie spin-off would surely arrive only sometime thereafter.
Back in 2018, Volkswagen unveiled the MQB-based Tarok concept at the São Paulo International Motor Show, suggesting the "lifestyle-oriented pick-up" – which measured 4 914 mm long – would go on sale in Brazil "soon". Though the unibody double-cab bakkie didn't ever make it to production and thus failed to materialise in Brazil, it may well form some sort of basis for the model Biene is proposing.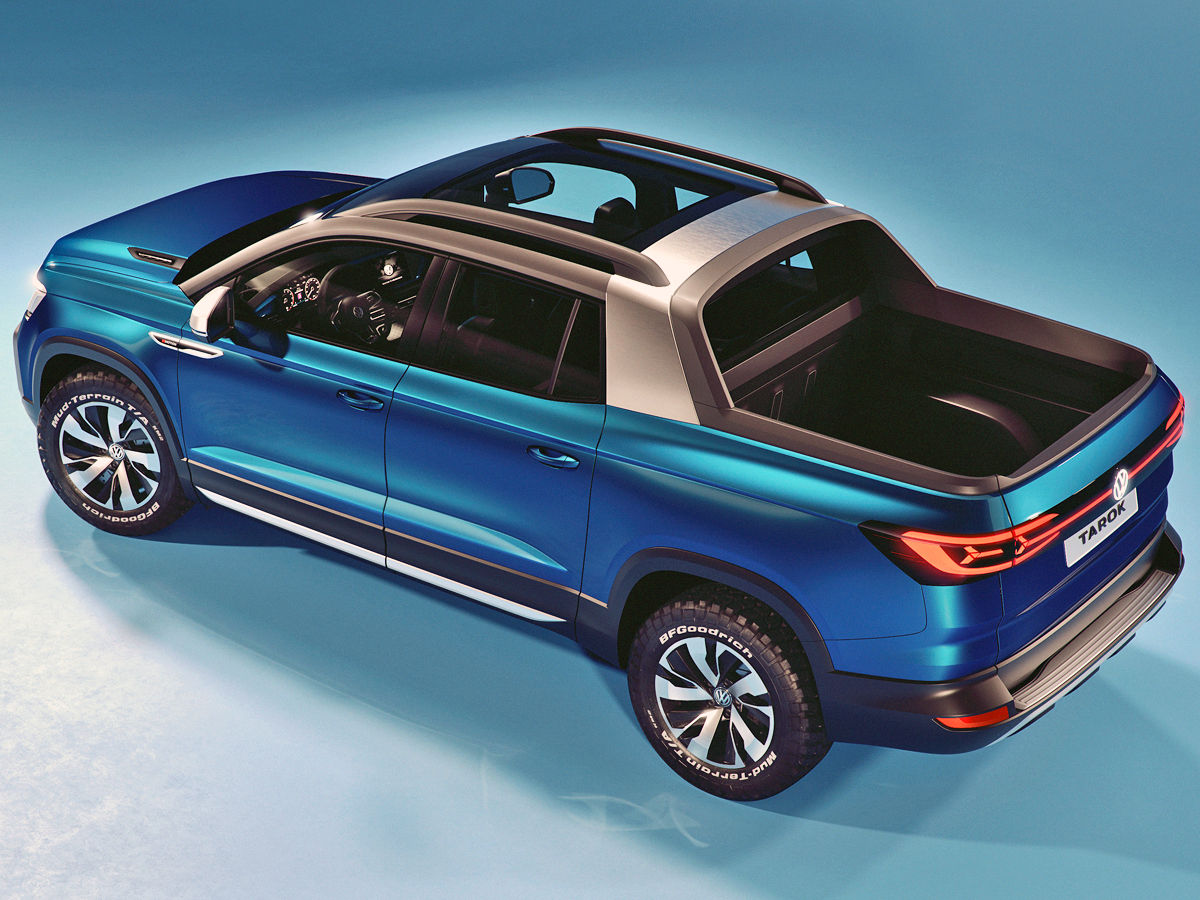 Currently, the only half-tonne bakkie on the local market is the long-in-the-tooth Nissan NP200, a Rosslyn-built single cab – with a payload of 800 kg – that has managed to outlast every one of its rivals (remember the Chevrolet Utility, Ford Bantam and Fiat Strada?).
Nissan has thus had the local half-tonne segment all to itself over the past few years, though the line-up has since been rationalised to just 2 derivatives. Furthermore, earlier in 2023, Nissan SA confirmed to Cars.co.za it is in the process of conducting a "product feasibility study" on a possible replacement.
Nissan's alliance partner Renault is also edging ever closer to launching the long-promised Duster-based Oroch, though it's unclear whether the SA-spec model will adopt a single- or double-cab body style.
It's worth noting VW has offered a small bakkie before in the form of the Mk1 Golf-based Caddy, which traced its origins all the way back to 1978. Volkswagen's facility in Uitenhage (which has, of course, since been renamed Kariega) produced this model from 1981 until 2007. Also, the German firm currently has an SA-built bakkie in its range, since the 2nd-generation Amarok is manufactured by Ford alongside the Ranger at the Blue Oval brand's Silverton factory.
Watch the full interview with VWSA boss Biene
Related content
VW's mystery 'made-in-SA' model: fresh details emerge
Nissan South Africa 'evaluating' NP200 replacement
Original Story by www.cars.co.za