South Africa's new-vehicle market kicked off the year on a generally positive note, with sales growing 4.8% in January 2023. Here's a look at the best-selling vehicles, most popular brands and more…
In January 2023, South Africa's new-vehicle industry grew 4.8% to 43 509 units, resulting in the 13th consecutive month of year-on-year sales growth. The final figure for the opening month of the year furthermore represented a 4.1% improvement over December 2022's effort of 41 783 registrations.
Though this constitutes relatively minor growth, it's nevertheless encouraging considering the multiple headwinds facing the local industry right now. Naamsa, however, described the performance as "weak", adding it was "in line with expectations of a depressed economy along with ongoing structural problems and cost of living increases".
So, let's take a closer look at the figures. Out of the total reported industry sales of 43 509 vehicles, Naamsa says an estimated 36 353 units (or 83.6%) came courtesy of the dealership channel, with 12.1% representing sales to the rental industry, 2.2% to government and 2.1% to industry corporate fleets.
South Africa's new passenger-vehicle market finished the reporting period on 31 072 units or a marginal year-on-year gain of 2.9%. Yet again, the rental industry ably supported this section of the market, accounting for a healthy 16.2% of sales. The light-commercial vehicle segment enjoyed even stronger growth than its passenger-car counterpart, with 10 622 units (up 10.4%) registered in January 2023.
However, the vehicle-export market recorded a year-on-year decline of 1.8% to 20 536 units. In this regard, Naamsa expressed "serious concern" about the load-shedding crisis, saying the "destructive higher stages of load-shedding have amplified the negative impact on vehicle production and component manufacturing in South Africa".
Meanwhile, the National Automobile Dealers' Association (NADA) had a more upbeat take, saying challenges such as "political instability" and rising fuel prices had failed to "put a dampener" on new-vehicle sales in January.
"This market is difficult to read, given all the disruptive external factors now in play. We believe the public is adjusting its spend downwards, but conversely, the upper end of the market is remaining surprisingly strong at the same time," explained Mark Dommisse, Chairperson of NADA.
That said, Dommisse admitted the ongoing electricity crisis would present "another imposition for South Africa and the automotive industry, as it pushes buyers into taking more conservative approaches in their respective buying cycles".
Lebogang Gaoaketse, Head of Marketing and Communications at WesBank, said many factors were placing continued pressure on the "economy as a whole" as well as "very practically on the households and livelihoods of consumers".
Still, although interest rates moved above pre-pandemic levels and inflation remained high, Gaoaketse remained positive about the continued recovery of the market in January 2023.
New vehicle sales summary for January 2023
Aggregate new-vehicle sales of 43 509 units increased by 4.8% (2 006 units) compared to January 2022.
New passenger-vehicle sales of 31 072 units increased by 2.9% (873 units) compared to January 2022.
New light-commercial vehicle sales of 10 622 units increased by 10.4% (998 units) compared to January 2022. 
Export sales of 20 536 units decreased by 1.8% (-367 units) compared to January 2022.
10 best-selling automakers in South Africa for January 2023
Toyota, which was South Africa's best-selling brand last year by quite some margin, started the new year on a similarly strong note, ending January on 12 532 registrations (or 28.8% of the total market) and thus bettering its December 2022 effort by more than 1 200 units. The Volkswagen Group (including Audi) shed a few sales month on month but retained 2nd position with 5 081 registrations, though the 3rd-placed Suzuki Auto SA (4 357 units) wasn't too far behind.
Meanwhile, Nissan (2 927 units) climbed a spot to 4th, forcing Hyundai (2 525 units) down to 5th in the process. Renault (2 051 units) likewise moved up a position to 6th, while Kia (1 686 units) jumped 2 to snaffle 7th. That saw Ford tumble a couple more down to 8th, with its overall sales tally dropping to 1 661 units.
Haval (1 565 units) found itself a spot lower in 9th, while Isuzu was breathing down the Chinese brand's neck, closing out the top 10 with 1 527 registrations. Chery finished January 2023 with 1 327 sales, meaning it again fell just short of making the table.
1. Toyota – 12 532 units
2. Volkswagen Group – 5 081 units
3. Suzuki – 4 357 units
4. Nissan – 2 927 units
5. Hyundai – 2 525 units
6. Renault – 2 051 units
7. Kia – 1 686 units
8. Ford – 1 661 units
9. Haval – 1 565 units
10. Isuzu – 1 527 units
10 best-selling vehicles in South Africa for January 2023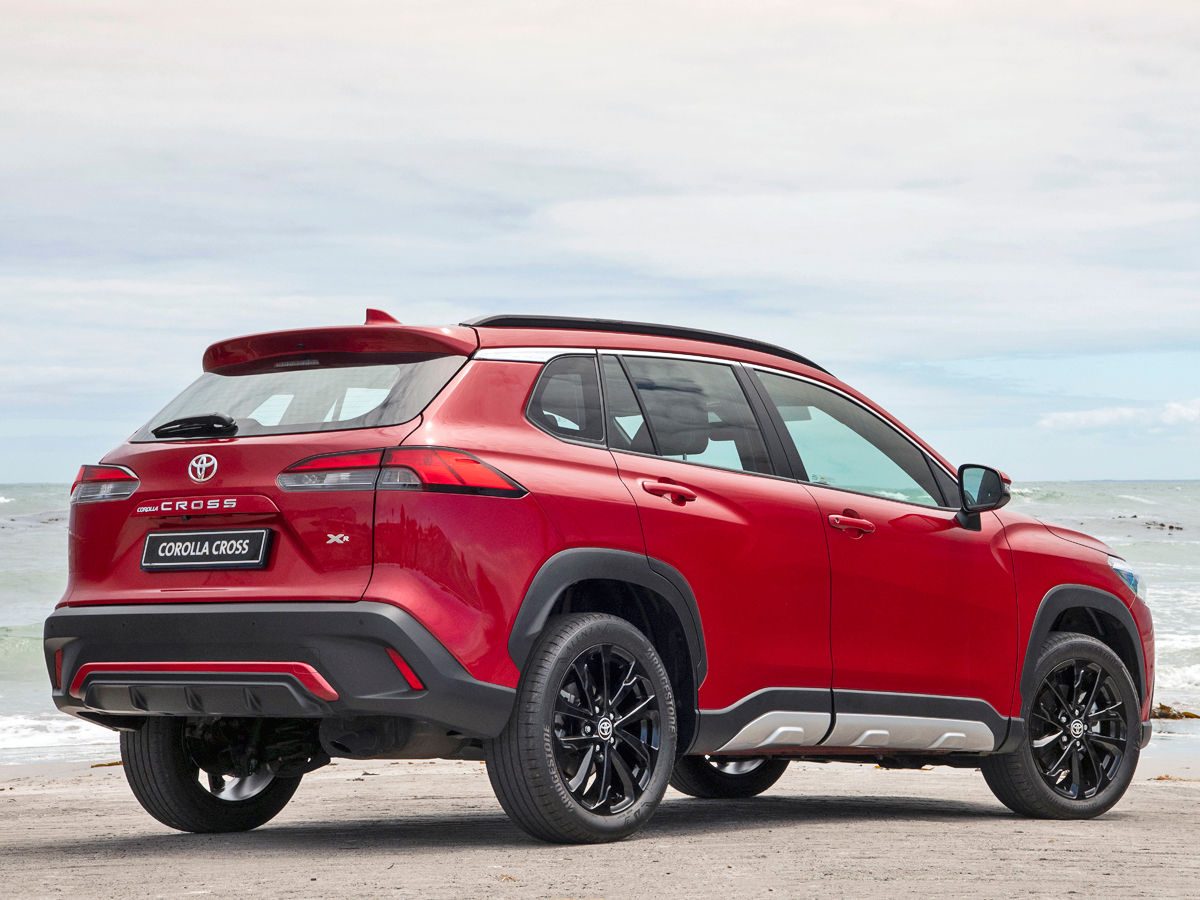 Another month, another sales crown for the Toyota Hilux (which was SA's best-selling bakkie and top-selling vehicle overall in 2022). Yes, the Prospecton-built stalwart topped the charts yet again, with 2 769 units registered in January 2023. The likewise locally built Corolla Cross (2 042 units) retained 2nd place, while the imported Starlet (2 037 units) rocketed up 5 spots to finish close behind and complete another all-Toyota podium.
Like the Corolla Cross and Starlet above, the Suzuki Swift (1 499 units) enjoyed healthy support from the rental industry in January, returning to the table to grab a solid 4th place. The Toyota Hi-Ace (1 294 units) fell a couple of spots to 5th, while the Isuzu D-Max (1 273 units) gained a position to 6th. Perhaps owing to its gradual changeover to the new-generation model, Ford Ranger sales fell to 1 269 units, seeing the Silverton-built bakkie drop 3 places to 7th.
January 2023 was likewise rather a disappointing month for Volkswagen's top sellers, with the Polo hatchback (1 144 units) falling 2 to 8th and the Polo Vivo (1 054 units) slipping 4 to 9th. Considering its slide down the list last year, the Polo's placing in January 2023 is perhaps not unexpected. But we were surprised to see the Polo Vivo tumble as it placed 2nd on the list of SA's best-selling vehicles in 2022, when it was beaten only by the Hilux. We can only speculate the Kariega factory and its suppliers experienced production interruptions and perhaps opted to prioritise the export market (where the Polo thrived in January).
Meanwhile, the Nissan NP200 returned to the table with 886 registrations. Which models found themselves just outside the top 10? Well, the Volkswagen T-Cross (874 units), Chery Tiggo 4 Pro (850 units), outgoing Toyota Urban Cruiser (839 units), Mahindra Pik Up (819 units) and the long-in-the-tooth Nissan Almera (785 units) were all bubbling under in January 2023.
1. Toyota Hilux – 2 769 units
2. Toyota Corolla Cross – 2 042 units
3. Toyota Starlet – 2 037 units 
4. Suzuki Swift – 1 499 units
5. Toyota Hi-Ace – 1 294 units 
6. Isuzu D-Max – 1 273 units
7. Ford Ranger – 1 269 units
8. Volkswagen Polo Hatch – 1 144 units
9. Volkswagen Polo Vivo – 1 054 units
10. Nissan NP200 – 886 units
Top 9 vehicles exported from South Africa in January 2023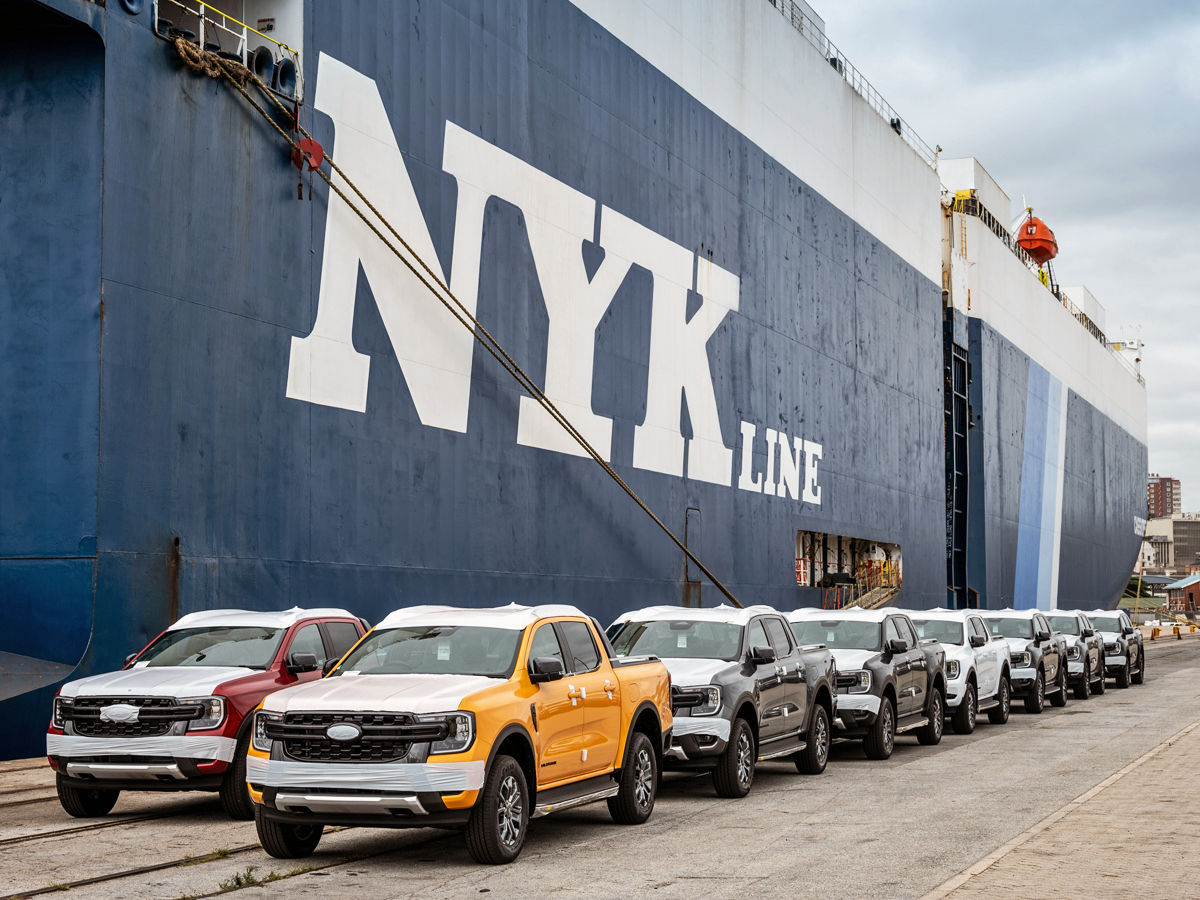 In January 2023, the Hilux reclaimed the top position on the export charts, with a whopping 6 959 units shipped from Toyota's facility in KwaZulu-Natal. The Kariega-built Volkswagen Polo hatchback (5 315 units) was again 2nd, while the Silverton-produced Ford Ranger (1 682 units) slipped to 3rd. Incidentally, the Blue Oval brand says it has just commenced export of the new-generation model to international markets.
Other locally produced models in the form of the Isuzu D-Max, Toyota Fortuner, Nissan Navara, Toyota Corolla Cross, Nissan NP200 and Toyota Corolla Quest again made up the numbers. It's worth noting BMW and Mercedes-Benz did not submit detailed figures, so we don't know for sure many new X3 and C-Class sedan units were exported from South African shores in the first month of the year. For the record, however, Naamsa's estimates stand at 4 700 and 773 units, respectively.
1. Toyota Hilux – 6 959 units
2. Volkswagen Polo (hatch) – 5 315 units
3. Ford Ranger – 1 682 units
4. Isuzu D-Max – 291 units
5. Toyota Fortuner – 227 units
6. Nissan Navara – 207 units
7. Toyota Corolla Cross – 153 units
8. Nissan NP200 – 71 units
9. Toyota Corolla Quest – 4 units
Sales outlook
So, what will the rest of the year look like for South Africa's new-vehicle market? Well, Naamsa points out the "same challenges that confronted the economy and the automotive industry" in 2022 – such as persistent load-shedding, high inflation and interest rates, and currency depreciation – have unfortunately carried over into 2023.
The organisation says it thus expects "unpredictability" in the new-vehicle market to "prevail", but adds that sales will likely "exceed the pre-COVID-19 level" by the end of 2023. Despite a year-on-year fall in export sales in January, Naamsa sees "upward" momentum in this particular sector, saying "prospects for vehicle export growth remain optimistic".
NADA's Dommisse reports local manufacturers and importers are "bullish about sales opportunities in 2023" and are thus "urging dealers to invest". He furthermore agrees with Naamsa that the export market is looking generally "positive".  
Finally, WesBank's Gaoaketse believes the pent-up demand of the new-vehicle market during the majority of last year will help sales to continue growing in 2023.
"The market has been stifled by low supply due to various logistical and manufacturing constraints across the globe. Despite this, 2022 sales still grew 13.9% year-on-year to levels experienced before the pandemic, albeit that those were already under economic pressure," says Gaoaketse.
Still, he cautions that "volatility in so many socio-economic spheres" poses an "ever-present possibility" of disruption to the market, both globally and domestically.
"Exchange rates affect pricing, fuel prices impact mobility budgets, supply could change, and constant economic pressures will continue to influence household budgets and business confidence. Affordability will continue to be a driving factor in the South African new-vehicle landscape.
"While 2023 should experience continued growth for the South African motor industry, it will continue to provide ongoing challenges for industry and consumers to overcome," concludes Gaoaketse.
Related content
SA's top 10 automakers: 2022's winners & losers by market share
3 passenger cars that leapfrogged VW's Polo in SA in 2022
Winners & losers: SA's best- and worst-selling bakkies of 2022
Original Story by www.cars.co.za