The Lamborghini Urus is set to receive an update and be badged as Evo. Here's what's coming.
Picture credit: S. Baldauf/SB-Medien. We have paid for these photos and at the photographer's request, have watermarked them.
What you see here is the updated Lamborghini Urus Evo in the frozen Arctic Circle testing area in Scandinavia. While not many changes are expected, we can see there's a new-look front bumper with revised new air intakes. This platform is shared by the Volkswagen Touareg, Bentley Bentayga and Audi Q7/Q8.
The cabin is likely to receive some tweaks too, and the inevitable software updates. The powertrain is expected to be mostly carried over and for the record, the 4.0-litre twin-turbocharged V8 sourced from the Volkswagen Audi Group pumps out 477 kW and 848 Nm. Lambo claims a rather brisk 3.5 second sprint time to 100 kph, and top speed is a crazy 305 kph. It wouldn't surprise us if Lamborghini gives the updated Urus a bit more power and torque, purely for bragging rights. 
While the idea of a Lamborghini SUV is still controversial, there's no denying the market appetite for such a thing. Sales have been through the roof and it's easy to understand why. Not only is it the cheapest way to get into new Lamborghini ownership, but the practicality and seating for 4 adults makes it an easy choice for wealthy families.
Expect to see the updated Lamborghini Urus revealed late in 2021.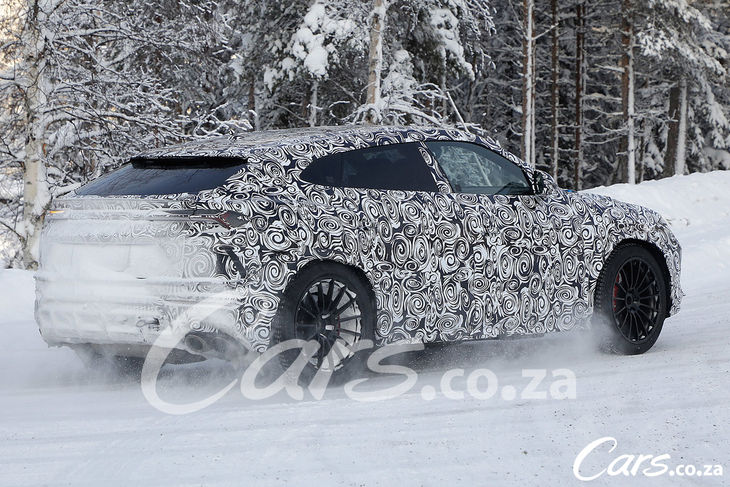 Further Reading
Lamborghini SC20 Is a 1-Off Hypercar
Fastest SUVs in the World for 2020/21
Lamborghini Urus Hits 10k Milestone
Original Story by www.cars.co.za