On Sunday, I got to meet the new electrified GTI. On Monday, I got to drive its very progenitor, the original Golf GTI. Calvin Fisher writes from Munich, Germany.
The Volkswagen Golf 1 GTI (or Mk1 GTI, if you prefer to call it that) is 47 years old, an icon and indeed ground zero for not just the badge itself, but also for the hot hatchback as a genre. The nomenclature has been affixed to the rumps of some of the quickest and most desirable cars in the last half-century and even now, in 2023, after a short stint around Munich, it's hard to ignore its secret sauce. But, it helps – being of a certain vintage myself – having an appreciation for a more analogue period of motoring.
Back to the Future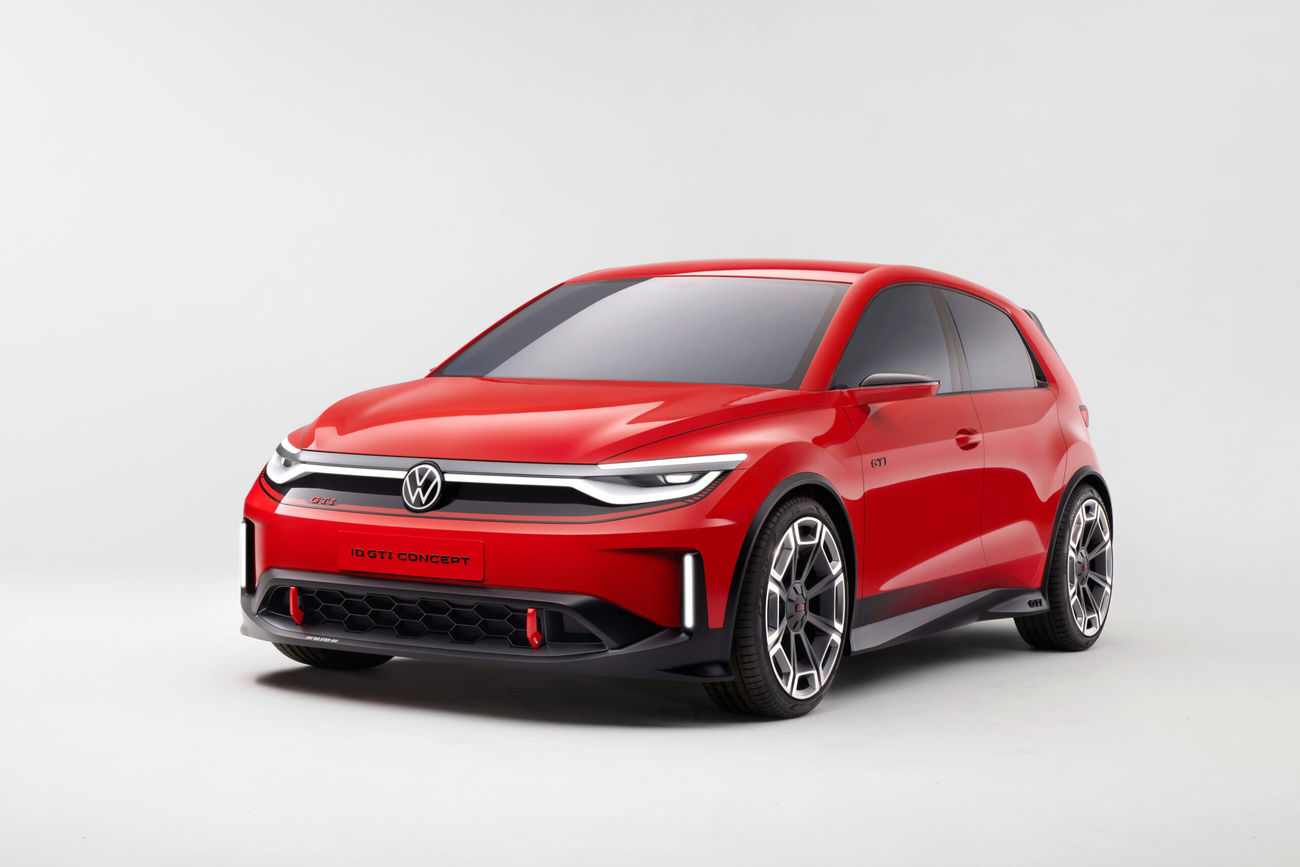 The ID.GTI concept is more than a flight of fancy; it's coming in hot and will probably be available globally in 2027. Naturally, it is all-electric (all ID models are) and based on the Volkswagen Group's proven MEB+ platform. It is based upon the ID.2 which in practical terms is about the size of a Polo.
You now know about as much as I do, and as much as I can confirm with confidence, but there are some things worth speculating about. Such as 'engine' placement, where a petrol car would typically have that weight upfront, EVs are less constrained in their location which means mid- or rear-mounting is at least possible, likely or not.
I only mention this in reference to the fact that electric vehicles are arguably lacking in character compared to their ICE siblings, and if it's dynamics you require, then this isn't a bad place to start. Then there's the matter of where the power gets sent, or perhaps 'made' is more accurate. Up until now, the ID range has been rear-wheel or all-wheel drive, but it's easy to imagine a classic front-wheel drive setup in a rapid compact EV hatch such as the GTI, with an AWD drivetrain reserved for the obligatory R iteration. Or have I got this completely wrong? Feel free to share your thoughts below.
Volkswagen is adamant that this GTI will be an emotional car, chock full of references to its forebears such as the massive front splitter and wheels inspired by the Mk1's steel hoops. Also present, is a raft of fun easter eggs such as the fast-forward graphic on the throttle, alongside a pause icon on the brake pedal. Who says the Germans don't have a sense of humour?
Return to past form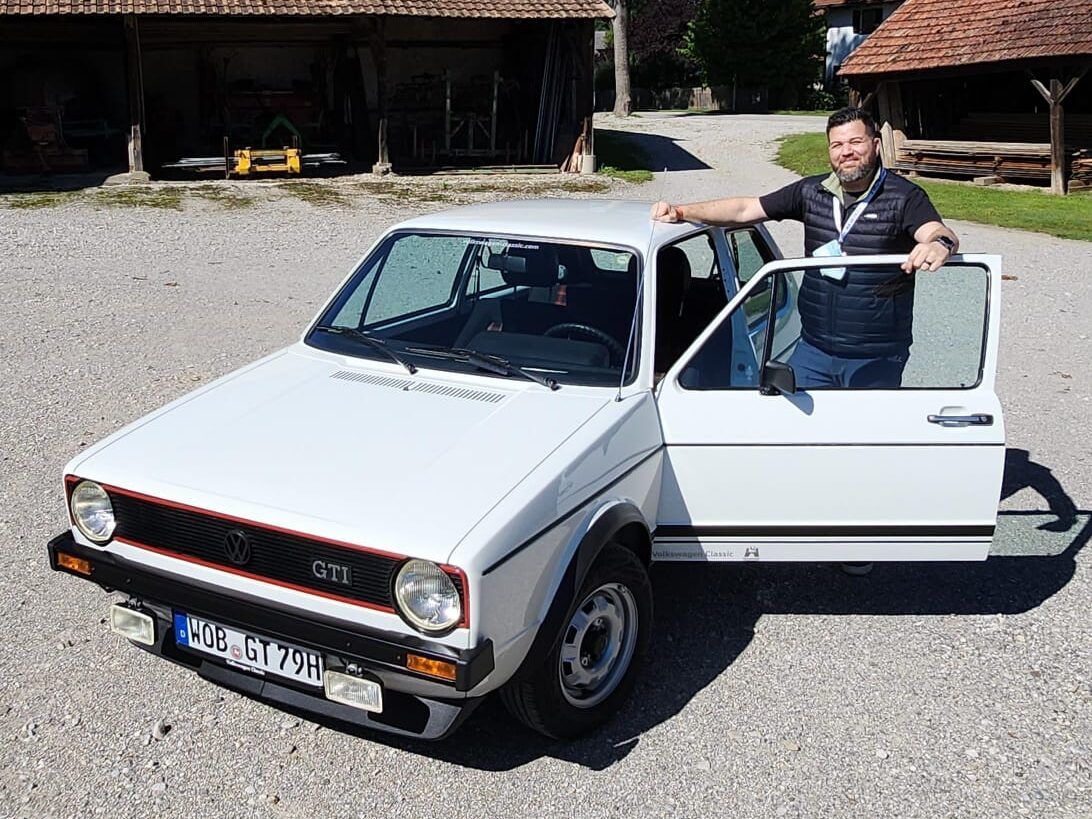 I clambered aboard that 1976 rolling museum, styled by the hand of Giorgetto Giugiaro, himself an icon. Like lowering yourself into a time capsule, the experience was humbling yet familiar, as you became part of the patina. Flat tartan seats do their best to grip you, while the little car's immaculate plastic dash and trim surfaces seem to have defied the onset of time. VW deploy over 200 classics for events such as this, but only three are original GTIs. (Gulp). Even so, I greedily snatched the key, carefully slotted it into the ignition and with my right foot exploring the first inch or two of throttle travel, twisted it into life.
Eighty-one angry kilowatts and 140 Nm were determined to make their presence felt and before you giggle, yes, I realise that in 2023, those numbers are not impressive – but if you possess the cognitive talent to imagine what this must have felt like almost 50 years ago, then you'll understand that the Mk1 GTI was revolutionary – it kickstarted a motoring craze that would seal the fate of small British sportscars. Indeed, hot hatches (spearheaded by this Golf) caused a generation of 2-doors to die out.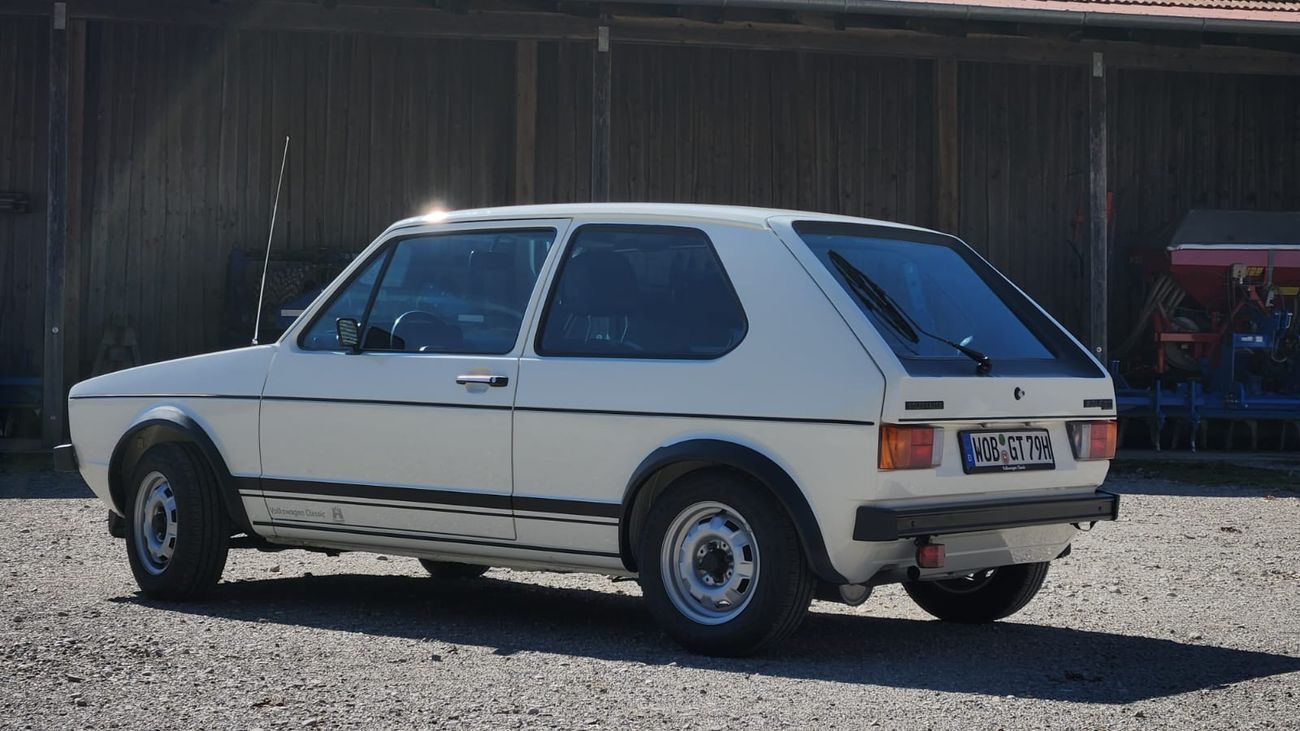 Anecdotes aside, I was ready to proceed on my sojourn from the centre of Munich, through the suburbs and onto the Autobahn. Despite sitting on the wrong (left) side of the car, and driving on the wrong (right) side of the road, shifting its 4-speed manual 'box with my wrong (right) hand, it immediately felt familiar. By today's standards, the Mk1 GTI is incredibly lightweight, so everything happens quickly… and feels delightfully unencumbered.
We exited the superfast highway and began meandering along rural farmland roads as they scythed through fields, punctuated by picturesque villages. All the while, the GTI felt perfectly at home, charming and taut, ready and willing. Gear shifts felt succinct, the ride was soft, the chassis playful and a resonant deep 4-pot soundtrack entertained me. There's a lot to love here still, an essence and stirring of viscera so rare in a modern car and completely absent in EVs. But Volkswagen is aware of this and has promised to make amends with the new car. Will they succeed? Only time will tell. But it's lovely to watch them try.
Watch our SentiMETAL video feature on the 'original pocket rocket'
Related content:
Toyota GR Corolla (2023) Launch Review
Semi-autonomous road tripping is here
BMW, Mercedes-Benz or Audi? Who's winning the design war?
5 reasons Hilux and Ranger should worry about a Korean bakkie onslaught
Original Story by www.cars.co.za