The Volvo XC40 premium compact crossover range incorporates a pair of all-electric derivatives; we review the Recharge Single Motor Plus version (the more affordable of the two) to find out if it represents a strong buying proposition for EV buyers.
We like: Exterior and interior design, refinement, performance
We don't like: Ride quality is on the firm side, not much to dislike here
FAST FACTS
Price: From R1 108 000 (September 2023) 
Engine: Single electric motor, RWD
Power/Torque: 170 kW/330 Nm 
Transmission: Automatic 
0-100 kph: 7.3 seconds (claimed)
Energy consumption: 20 kWh/100 km
Range: 423 km (claimed) 
Load capacity: 460-893-1 328 litres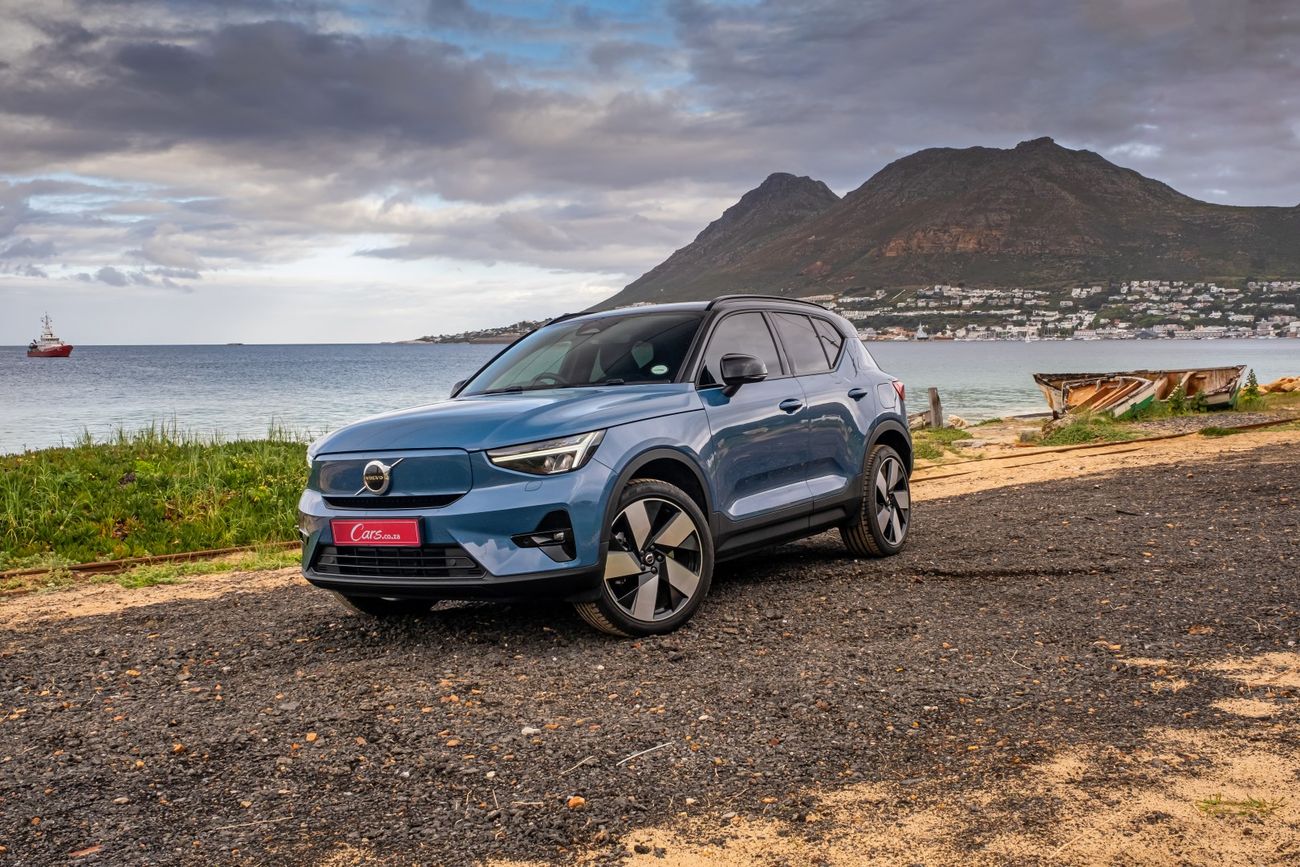 Although the Volvo XC40 range now offers 2 battery-electric Recharge derivatives, their combustion-engined siblings have been on sale in South Africa for about 5 years, during which time the Swedish brand's model has been well-received by local buyers looking for a stylish and safe premium compact crossover. In fact, the XC40 is just about twice as popular as its larger XC60 sibling in South Africa. 
Volvo is rapidly transitioning into a battery-electric vehicle (BEV) brand; by 2030, it will only sell electric cars. To that end, Volvo Car South Africa has begun rolling out its latest electric wares, starting with the XC40 Recharge in 2022 and, more recently, with the arrival of the C40 Recharge, which received high praise during our recent test. Volvo will soon follow that up with the introductions of the compact EX30 Recharge in 2024 (which will slot in beneath the XC40 Recharge) and the EX90 – the firm's flagship BEV.
In 2022, when the 300-kW XC40 Recharge Twin Motor Ultimate went on sale, the first consignment sold out in less than 24 hours! Watch Ciro De Siena's video review of the flagship all-electric XC40. Now, Volvo is offering BEV buyers some more choice and has bolstered its local offering with the 170-kW XC40 Recharge Single Motor Plus derivative (on test here), which has a claimed range of 423 km. 
Serious about buying/selling?
Some dealerships regularly offer great deals. See our New Car Specials!
Looking to sell your car? Sell it on Cars.co.za for free
How the Volvo XC40 Recharge Single Motor Plus fares in terms of…
Design and Packaging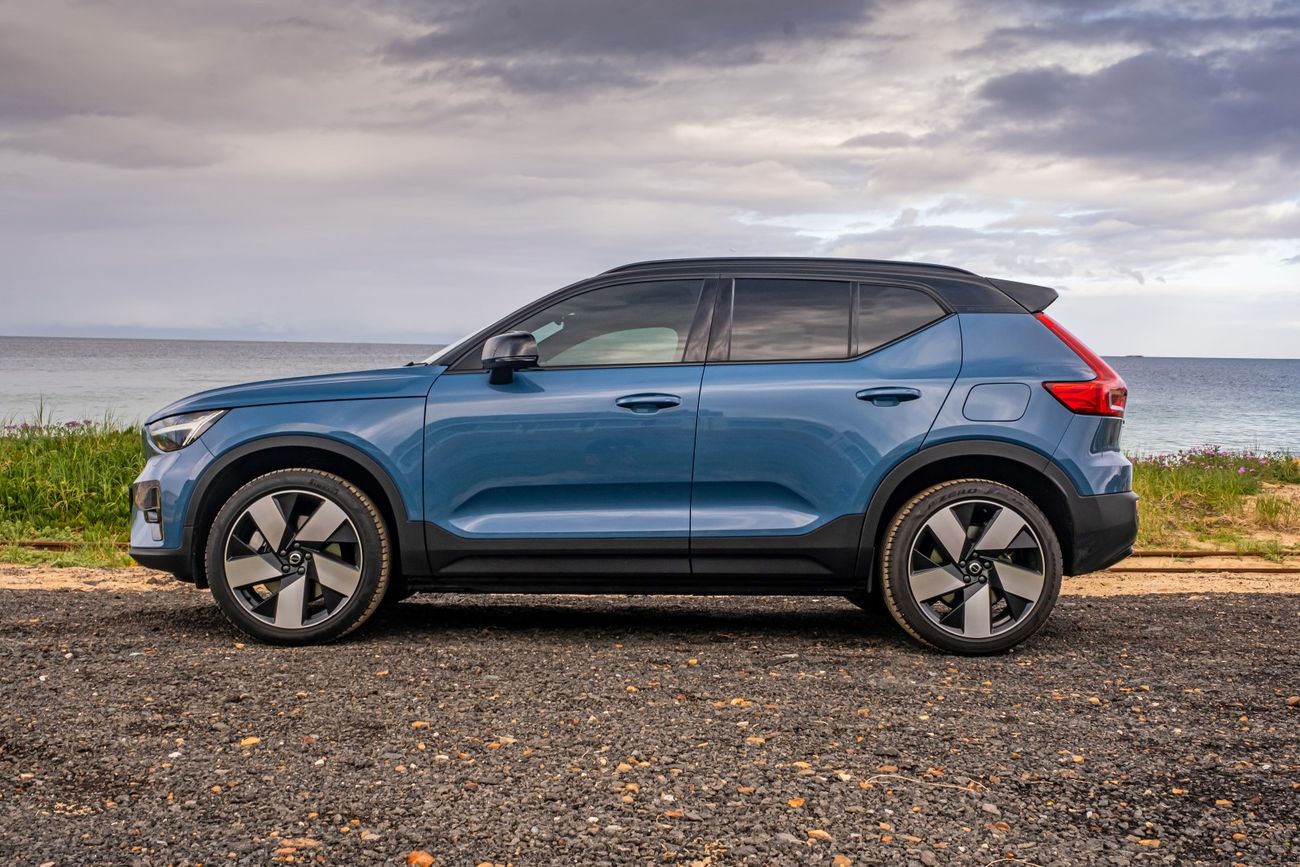 Just look at it! Who wouldn't want to drive and own a vehicle with that design every day? The boxy and edgy contours of the XC40 Recharge translate into significant kerb presence, especially in this Fjord Blue body colour. Plus, not only does the Volvo look elegant – it exudes some sportiness thanks to its bulging bonnet, upright body-coloured grille and stylish 19-inch, 5-spoke black diamond cut alloy wheels. 
The style statement continues with a smart and minimalistic interior design. Our test unit came fitted with the optional Microtech and textile fabric combination upholstery (R30 300) and we found the seats to be sufficiently bolstered; they provided excellent overall comfort. The topographical-themed inserts seen on the dashboard and doors are a nice aesthetic touch; they lend the interior a soothing natural ambience. 
The central dashboard is dominated by a portrait-style 9-inch touchscreen infotainment system, which has a simple and easy-to-navigate menu layout. The menu's text is rather small though, which negatively impacts usability, but we'd consider that a minor gripe. The navigation system integrates battery-energy projections to help you plan your route and locate public charging stations. The Range Assistant menu tab is also useful to keep an eye on current energy consumption and range while you are driving.  
A 12-inch digital instrument cluster is standard, while the minimalistic steering wheel is nicely complemented by a sculpted transmission lever. A wireless charging pad is also fitted as as you'd expect from a Volvo, safety features abound. There are 6 airbags and driver assistance features such as adaptive cruise control, blind spot monitoring, cross-traffic alert, lane-keeping aid, oncoming lane mitigation, front and rear park assist and a rear park-assist camera. 
As far as practicality is concerned, the XC40 Recharge Single Motor Plus offers sufficient space for adult occupants at the rear and the electrically powered tailgate provides access to a 460-litre (claimed) load bay with extra storage beneath the foldable floor. The 60:40-split rear seat configuration adds flexibility; when the seatback is folded down, up to 1 328 litres of utility space is available, Volvo says. Plus, there's an additional 31 litres of storage space under the bonnet, which is useful for housing charging cables.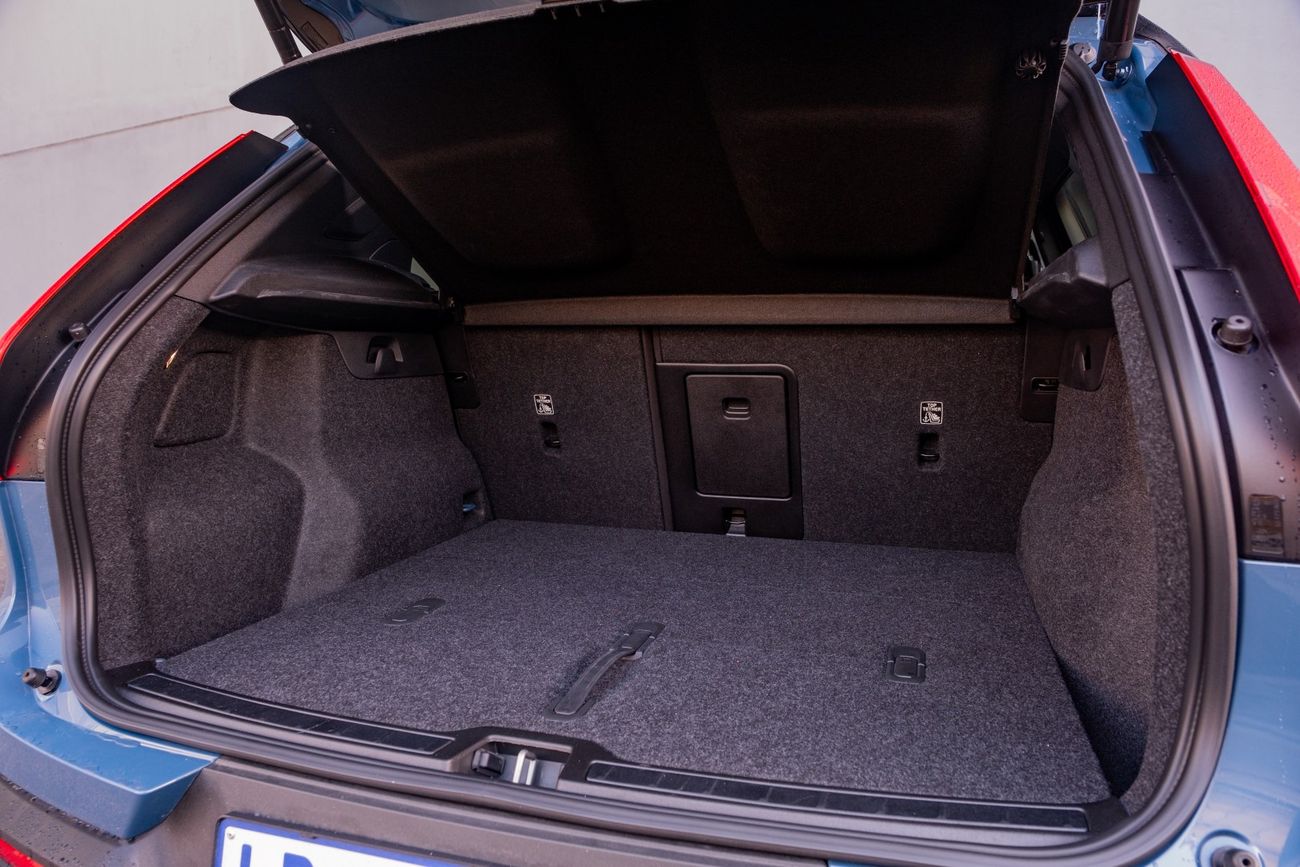 View the full specification for the Volvo XC40 Recharge Single Motor Plus    
Performance
The author of this review did quite a bit of driving during this test; he thoroughly put the XC40 Recharge through its paces in terms of range, efficiency and charging. But his nerves were put to the test too…
Let's get some numbers out of the way first. This derivative features a single front-mounted electric motor that generates 170 kW and 330 Nm of torque and is paired with a low-mounted 69 kWh lithium-ion battery, combined with an 11-kW onboard charger. Volvo claims a 423 km range on a single charge.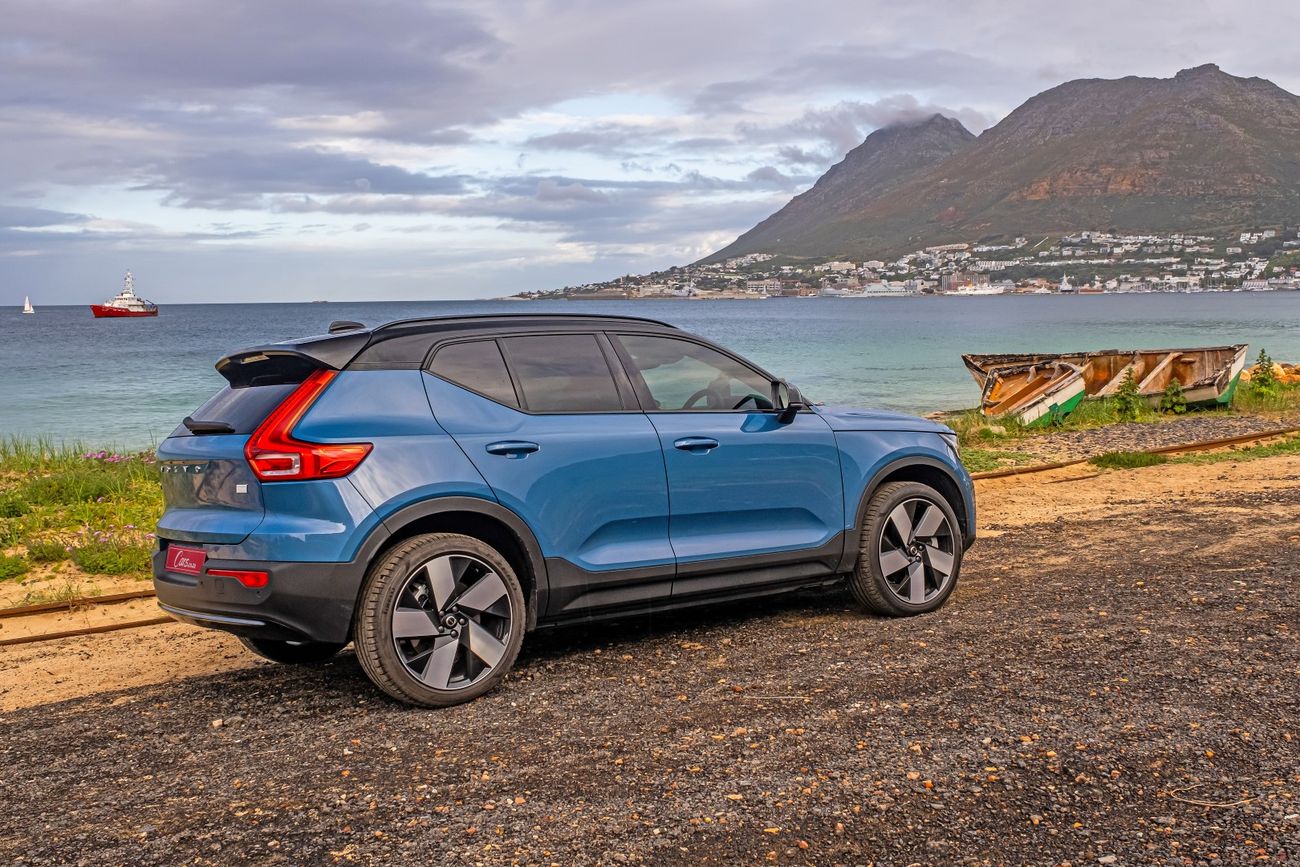 Volvo also claims a 0-to-100 kph sprint time of 7.4 sec, but thanks to its seamless (single-speed), shift-by-wire transmission, the XC40 Recharge Single Motor Plus feels much more sprightly than its official outputs suggest. It sprints eagerly from a standstill and, combined with its firmer ride quality, feels decidedly sporty to drive. We'd go so far as to say that this version's performance is so good that most buyers are unlikely to need the additional punch of the 300-kW XC40 Recharge Twin Motor Ultimate. 
Acceleration is smooth and refined and, like in most BEVs, surges in acceleration occur in near-silence; when you pin the Volvo's accelerator pedal, only a vague electric whoosh makes its way into the cabin. 
Efficiency and charging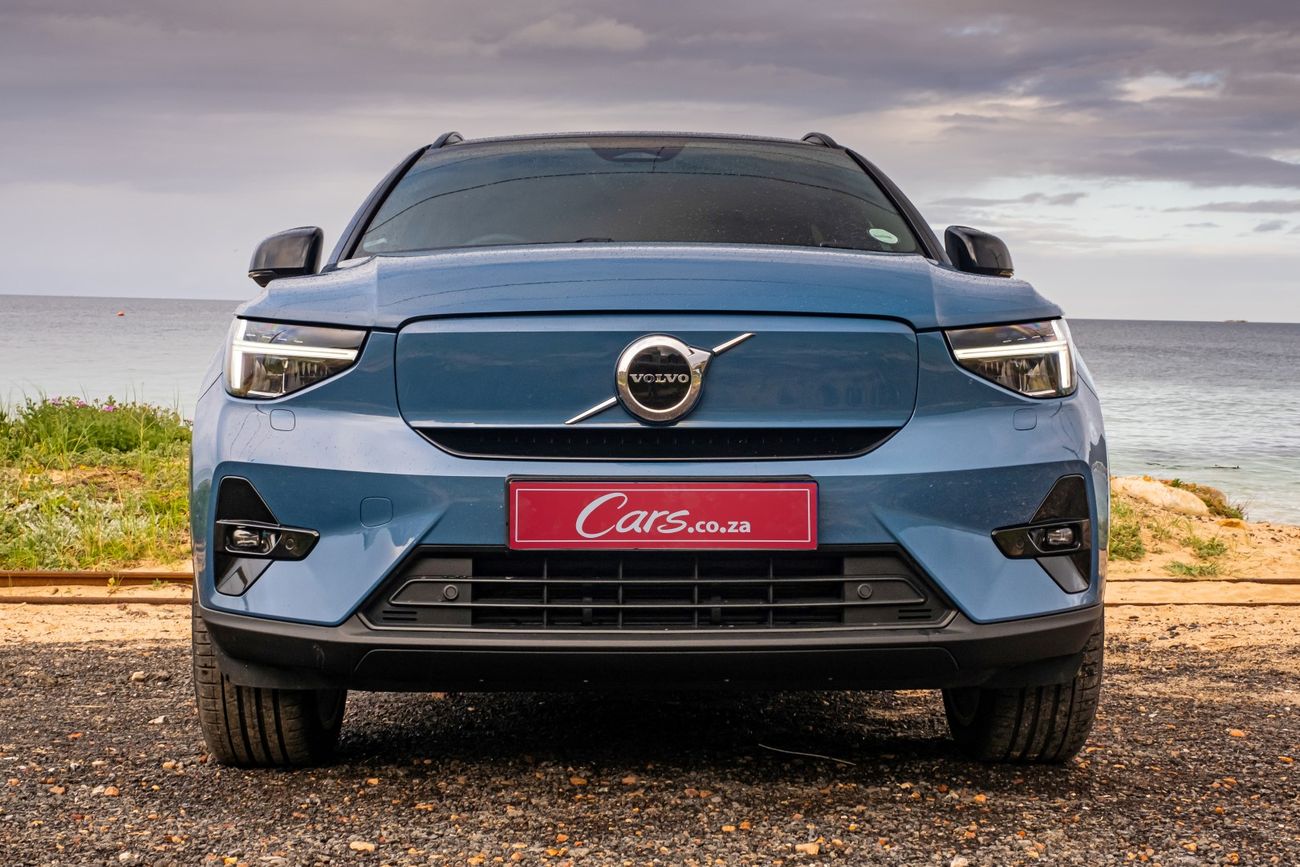 At this point of the review, the author (seasoned motoring journalist, CarsAwards judge, photographer and adventurer Gero Lilleike) recounts his personal experience of driving the XC40 Recharge…
"At the start of my driving stint in Cape Town, the test unit's instrument cluster indicated a range of 390 km. The XC40 seemed to revel in urban traffic conditions, where slower speeds and more scope for brake regeneration (to replenish the battery's charge) helped to keep energy consumption in check.
"On the highway, however, the situation changed rather rapidly. I would soon be reminded that longer trips in a BEV require forethought/planning… 
"If you buy an XC40 Recharge, Volvo will install an 11-kW charger at your home, which will allow you to charge your car conveniently (and more affordably). Because I was a visitor in Cape Town, I didn't have that luxury; I was at the mercy of public charging infrastructure and Eskom's load-shedding schedule. 
"My first attempt to charge the XC40 Recharge at Audi's 75-kW fast charger at Canal Walk was foiled. As I plugged in, the area suffered load shedding and the charger shut down abruptly. It was very frustrating. 
"On the following morning, I had to travel 56 km to Gordon's Bay. When the trip began, the Volvo displayed a battery charge of 64% and a range of 260 km. But while I was travelling to my destination on the highway (with an average speed of about 100 kph), the test unit's charge/range dropped notably.
"When I arrived, the Volvo had 48% charge left (and an indicated range of 180 km), but there still was a whole day of driving to be done. It was then that I realised that the car needed to be recharged – fast!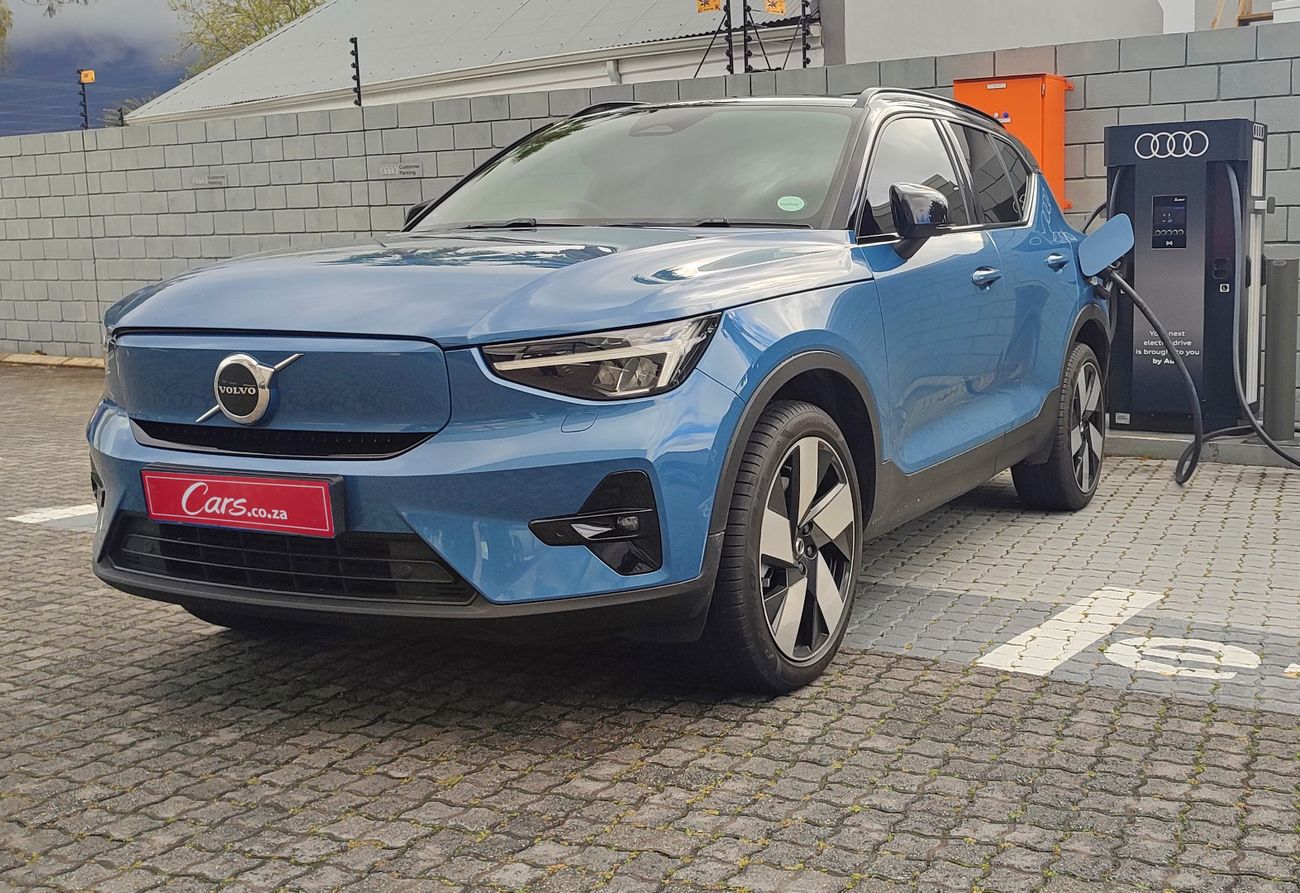 "I used www.chargestations.co.za to find the nearest fast charger, which was a 60kW DC charger in Stellenbosch. I made the trip and arrived to find that a Mini Cooper SE was being recharged in the bay.
"My heart sank, again… The charge level was down to 40% and the day was running away from me. I pulled into the nearby BMW dealership and plugged into an 11-kW charger while I made another plan. I was shocked to see (on the site) how many public charging stations were inoperative at the time…
"I decided to make the trip back to Cape Town and charge the XC40 Recharge Single Motor Plus at the 60 kW DC fast charger in Gardens. The navigation system estimated that, by the time I'd arrive at my third destination, the Volvo's charge level would be down to 28%.
"Then, while I was travelling along the N1, I got a notification that the Gardens charging station was no longer in service. My anxiety spiked to new heights and my nerves were well and truly shot. 
"I redirected the test vehicle to the Audi Claremont dealership, where a pair of 75 kW DC fast chargers were available and working fully. I arrived with 27% charge left and I felt hugely relieved that the Volvo was finally plugged in – and charging. I had spent 3.5 hours trying to charge the XC40, but thankfully it would only take about 40 minutes to recharge fully, which was enough time for me to have lunch. 
"It's worth mentioning that the XC40 P6 Recharge Single Motor Plus returned consistent efficiency of around 20-21 kWh/100 km, which was, to be perfectly fair, in line with Volvo's claimed consumption. 
"I had experienced the gnawing anxiety that first-time BEV buyers may face if they don't have a home charger. The friendly salesperson at the BMW dealership in Stellenbosch gave me excellent advice to avoid a similar experience in future: ABC (Always Be Charging). If you're not driving your BEV, recharge it!
"The above experience highlighted a few important points. Firstly, it underlined how important it is to have a home charger installed because it will allow you to charge your BEV overnight and reduce your reliance on public charging infrastructure. A home charger will cut your charging cost significantly; most public fast charging stations command over R7 per kWh which equates to roughly R500 for a full charge.
"Secondly, public charging stations can be inoperative at any given time and, with so few public fast chargers available, it's clear that charging infrastructure still needs to be developed across South Africa to ensure that a fast and reliable charging service is readily available to ensure a pleasant EV experience. 
"Thirdly, driving a BEV can – and will – shake up your daily routine and take you to places where you never planned to go. In that sense, a BEV can either enrich or have a negative impact on your lifestyle.
"I was happy, however, to have gone through that experience in such a well-rounded BEV."
How much does the Volvo XC40 Recharge cost in South Africa?
The Volvo XC40 Recharge Single Motor Plus is priced from R1 108 000 (September 2023), which includes a pair of warranties – 5-year/100 000 km for the vehicle and 8-year/160 000 km for the battery – as well as a 5-year/100 000 km maintenance plan. Services are scheduled every 30 000 km.
Buy a used Volvo XC40 on Cars.co.za
Verdict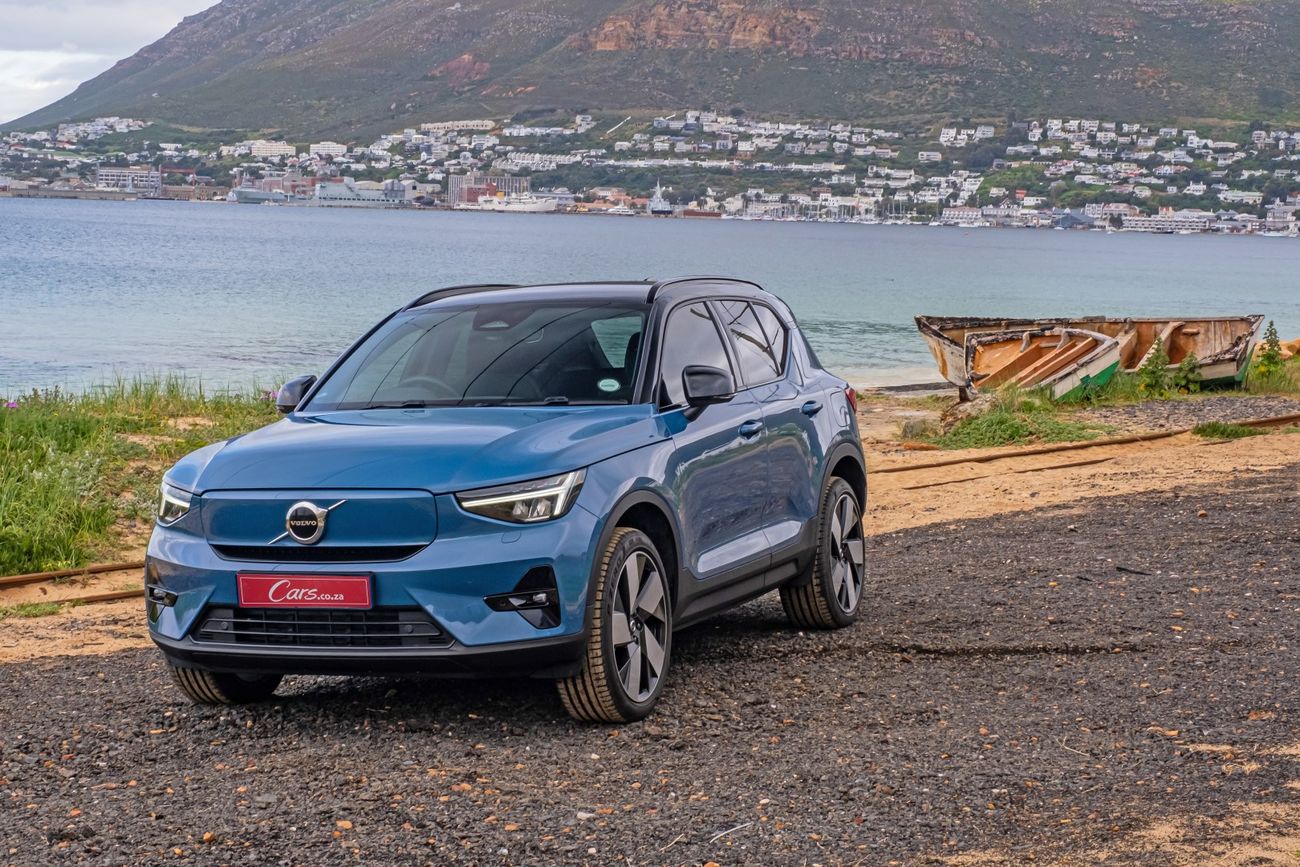 The Volvo XC40 Recharge Single Motor Plus offers excellent performance that's unlikely to disappoint. It's fast enough and certainly offers the necessary refinement and style to justify its price tag. Also, as a compact luxury crossover that will mostly be used in an urban environment, the Volvo's claimed range of 423 km is reasonable (provided that you habitually recharge your vehicle at home overnight, we guess).  
Considering that this svelte Swedish BEV goes up against the BMW iX1 and Mercedes-Benz EQA and is more affordable than its German rivals, we can't think of any good reason not to put the Volvo XC40 Single Motor Recharge on your shortlist if you're shopping for a premium-badged small family car. 
If you just want to buy a BEV with which to commute, however, the new-vehicle market will soon see the arrival of the GWM Ora all-electric compact hatchback and, in April 2024, the new J01-generation Mini Cooper will make its local debut in BEV guise, when it will replace the current-gen Cooper SE.
The range-topping 126 kW/250 Nm Ora 400 GT Ultra Luxury is said to offer approximately 400 km of range from its 63 kWh battery, plus a host of impressive tech and is expected to cost about R915 900.
Having said that, the Ora has a smaller footprint than the Volvo and, while we have yet to drive the BMW iX1, my colleague has sampled the Mercedes-Benz EQA's sibling, the EQB, and, based on our limited experience, the XC40 Recharge is the leading all-electric premium compact crossover at the moment.
Related content:
V-Class Rival? New Volvo EM90 Luxury MPV Confirmed!
How Many Hybrids and EVs Were Sold in SA in H1 2023?
Judges and Categories announced for revived Cars.co.za Consumer Awards
Original Story by www.cars.co.za