Under the current economic circumstances, the business case for investing in South African automotive production appears, well, poor. However, that is (apparently) not dissuading the people in charge of Alfa Romeo, Jeep, Fiat, Opel, Peugeot and Citroen.
Despite South Africa's world-class automotive assembly industry, with its courageous and skilled small-scale suppliers, there are too many risks associated with setting up a new production/assembly facility in the Republic. Most relate to the dismal state of Eskom and Transnet, militant trade unions, as well as the lack of Government urgency to apply policies that may future-proof the local automotive industry.
Although incentivised and skilled suppliers exist, you can't have a successful automotive assembly industry without an abundant and consistent electricity supply – or a functional rail system.
Transporting newly built vehicles by truck instead of rail is ridiculously inefficient. One way to avoid this is to have an automotive assembly plant domiciled in a harbour, where new vehicles are driven straight onto ships for export.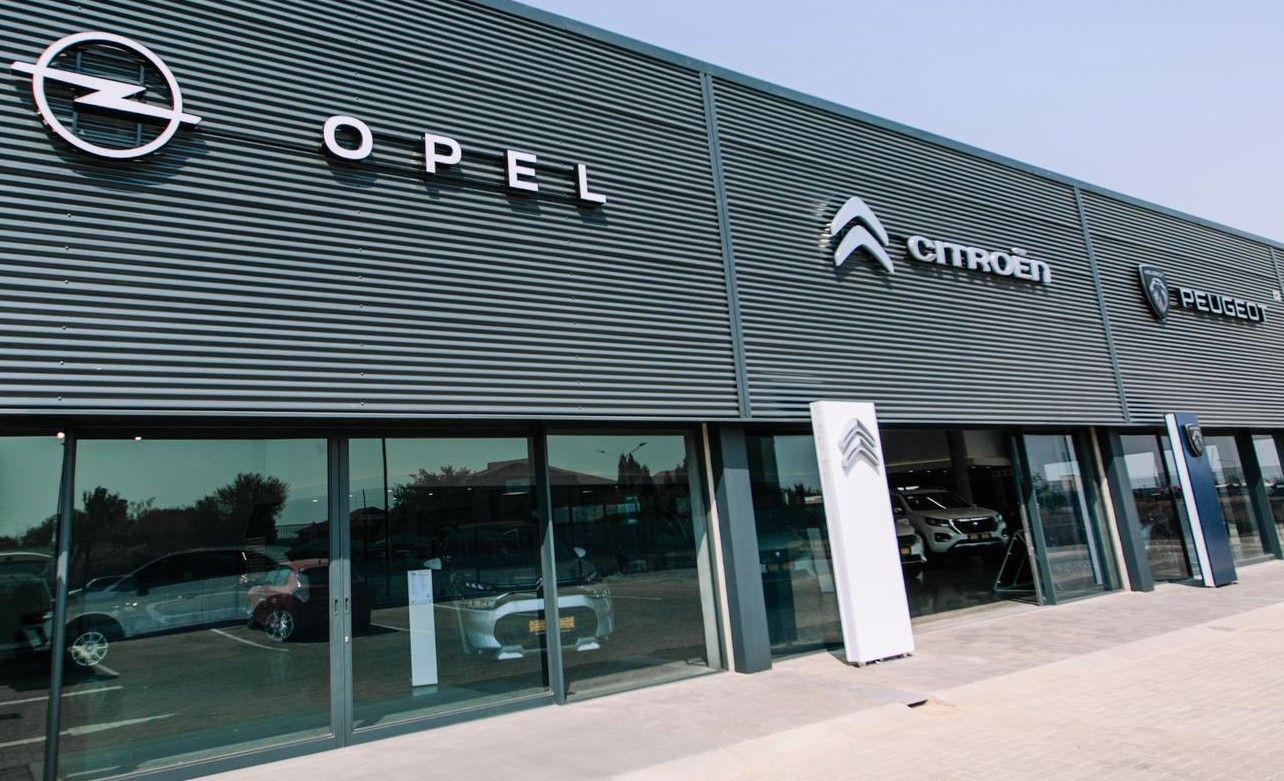 Things are dour, but Stellantis doesn't think so
Last week's announcement regarding Stellantis' plans for a local automotive assembly facility wasn't very detailed. All we know, for now, is that the group has signed a memorandum of understanding with the Department of Trade and Industry (DTI), which is the arm of the Government that manages the destiny and incentive framework for South Africa's automotive industry. For the record, the DTI has been ponderous in adapting to new energy vehicle realities for South Africa's automotive export markets.
The memorandum of understanding between Stellantis and the DTI is, well, like a left swipe on an online dating app. And the date for Stellantis to open its South African automotive facility is 2025. But as we all know, a lot can happen between that left swipe and a meet-up in the real world.
What's one of the most challenging aspects of online dating? Choosing a venue for that first meeting. And that is a crucial detail that Stellantis and the DTI aren't sharing, at least not yet.
They have confirmed the Stellantis automotive facility will be in a special economic zone (SEZ). There are 11 of these in Mzansi. Ford dominates the only automotive SEZ, in Tshwane. But it's an inland location with all the terrestrial local transport issues one would want to avoid, relating to trucks and trains.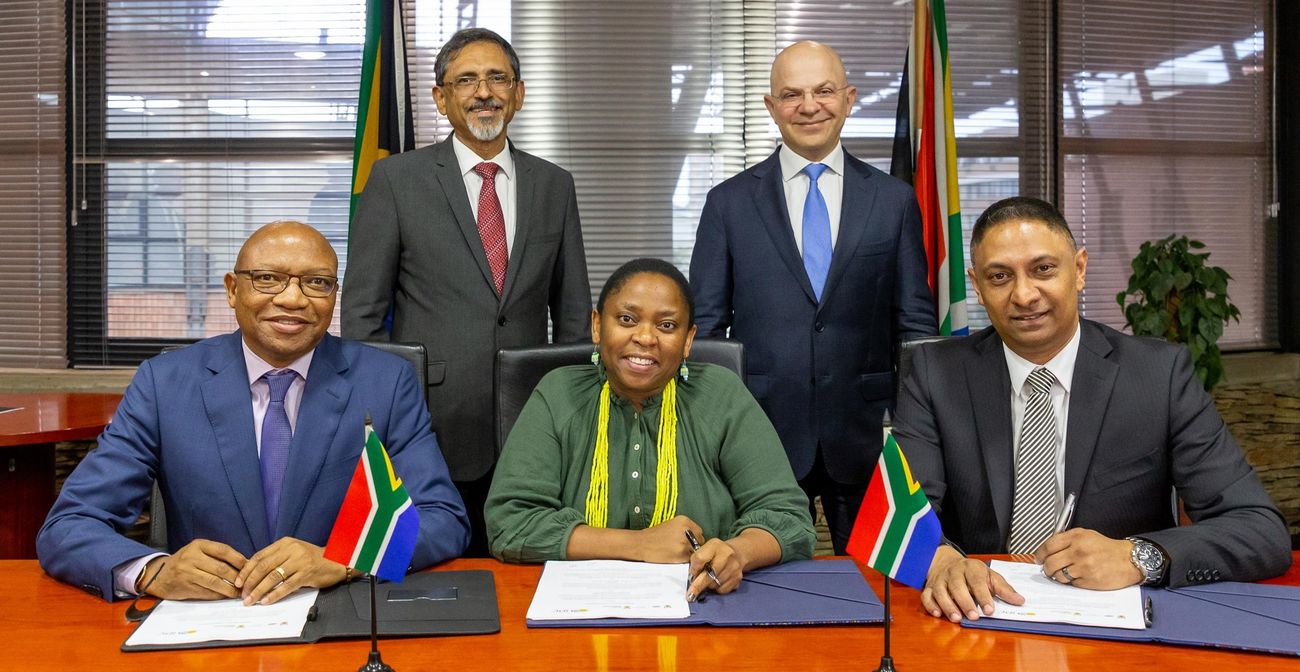 More automotive assembly for the Eastern Cape?
Ideally, you want a South African automotive assembly asset located in a port, which would help the facility avoid Transnet's pending rail transport disaster. Luckily for Stellantis, most of South Africa's commercial ports are SEZs. And one, in particular, has a lot of excess capacity and space: Coega.
The greater Gqeberha area has VW's plant in Kariega, with Isuzu's bakkie assembly and Ford's engine plant in Struandale. Despite 3 significant automotive assembly facilities in Gqeberha, the adjacent ports' overall handling and shipping logistics aren't overburdened. Volkswagen (VW) has never been interested in exporting cars through Coega's port; the Wolfsburg-based firm's subsidiary is quite comfortable with its Port Elizabeth harbour arrangement. Well, this leaves a lot of excess capacity at the former.
For Stellantis, an automotive assembly facility in Gqeberha would make the most sense. The rumour is that the group would set up some form of facility sharing or expansion of an existing site. BAIC's facility in Coega's special economic zone would be the most likely candidate for that…
Revealed with great fanfare and promise in 2018, the BAIC facility doesn't appear to be doing much at present, although that could change this year. Assuming complementary assembly volumes exist between them, Stellantis and BAIC could cooperate in a single facility.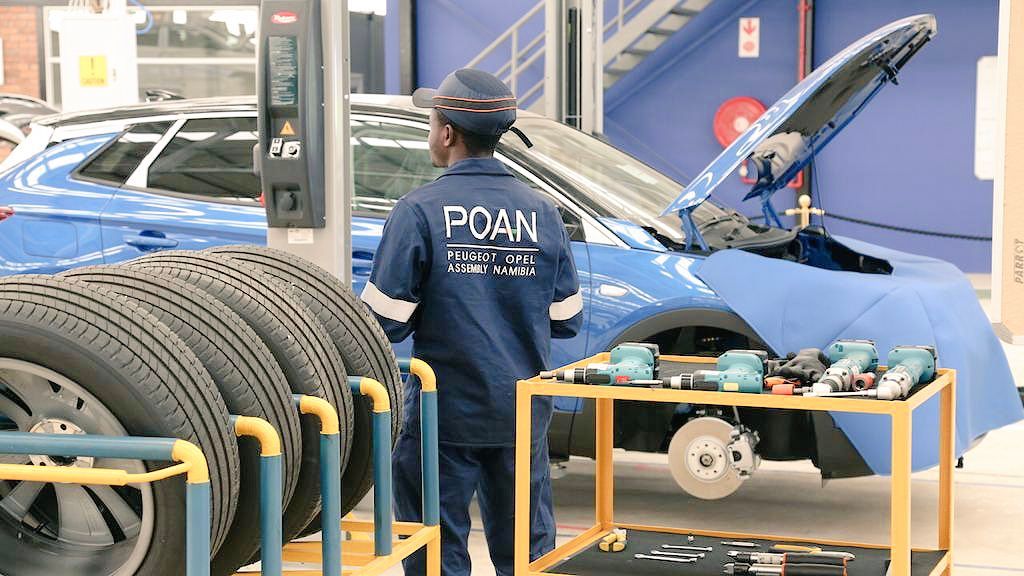 What about the Peugeot-Opel 'factory' in Namibia?
If you want to build vehicles in South Africa, you have 2 options: import CKD kits or do what BMW, Ford, Isuzu, Nissan, Mercedes-Benz, VW, and Toyota do – complete assembly. But to do the latter, where most government incentives are, you need great local suppliers and a considerable investment in machinery.
There is an excellent local automotive supply chain, but many of its constituents are aligned with BMW, Ford, Isuzu, Nissan, Mercedes-Benz, VW and Toyota.
If it intends to build complete vehicles, Stellantis would need to set up engine milling, body stamping, chassis welding and intricate cabin trimming. What's more, it would need to find, secure and onboard many local suppliers. That could be challenging; CKD (completely knocked down) kits are much easier.
Amid the fanfare about Stellantis's intent for a 2025 automotive assembly project in South Africa, it's worth remembering they already have one, in neighbouring Namibia.
In 2018, PSA (the Peugeot-Citroen group, which later incorporated Fiat Chrysler Auto to become Stellantis) announced it would access the broader Southern African market (with a primary focus on South Africa), via a Namibian assembly facility in Walvis Bay.
This Namibian project has been quite a disaster, measured in productivity and viability. Since 2018, the Walvis Bay facility has only assembled 153 Peugeot 3008 and Opel Grandland units. It would effectively have no future with the presence of a dedicated Stellantis equivalent in South Africa.
Stellantis is a complicated company
To help us imagine what Stellantis will build in its South African SEZ facility (by 2025), we need to evaluate where the group makes the most money – and with which models.
North America is the reason that Stellantis does well. Last year, it outperformed General Motors and Ford, for profitability. The most significant proportion of Stellantis revenue transacts in North America. Ironically, a market where only 7 of its 16 brands trade.
Stellantis is a very complex car company. Only the VW Group is more diverse in its product range, but it doesn't have to account for the complex cultural adjacency that exists at Stellantis.
The VW Group is almost completely German. At Stellantis, you have Jeep and RAM, which are products that make very little sense in Europe, but those RAM bakkies and Jeeps drive most of Stellantis's profits. American products with European management. It's very unusual.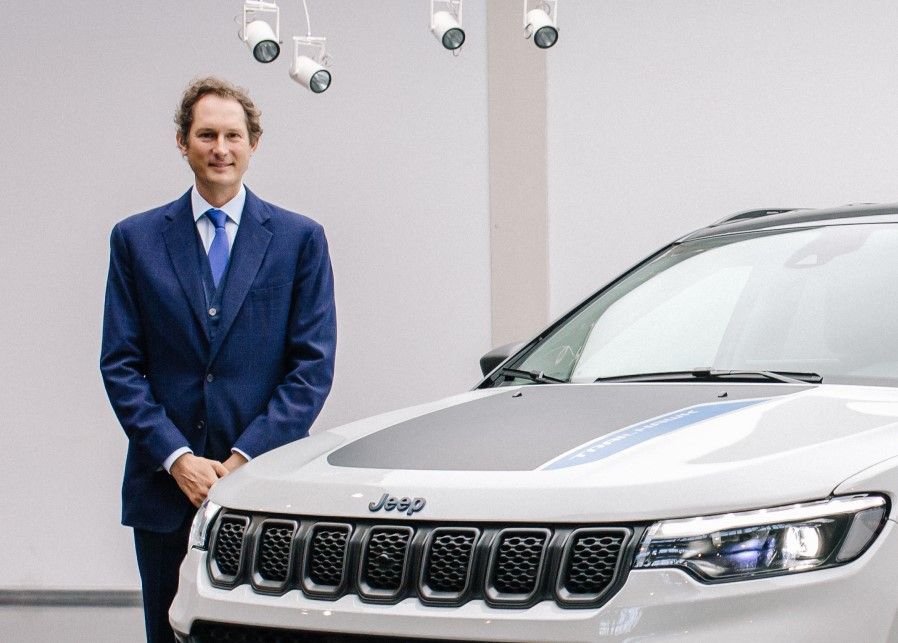 Don't forget about the Italian factor
Despite America being where Stellantis makes most of its money is made, the group's strategy and corporate decisions are made by a majority European board. And it's one with significant influence from Italy's powerful industrial family, the Agnellis, via their shareholding in Fiat.
The Stellantis business is effectively American-engineered products making money, while French and Italian directors make the decisions. As we said: it's complicated.
Stellantis' board is familiar with managing the company's cultural complexity. That could be the reason for – and confidence in – Stellantis' belief that it can establish an assembly presence in South Africa, which is a complex risk case, for any international business.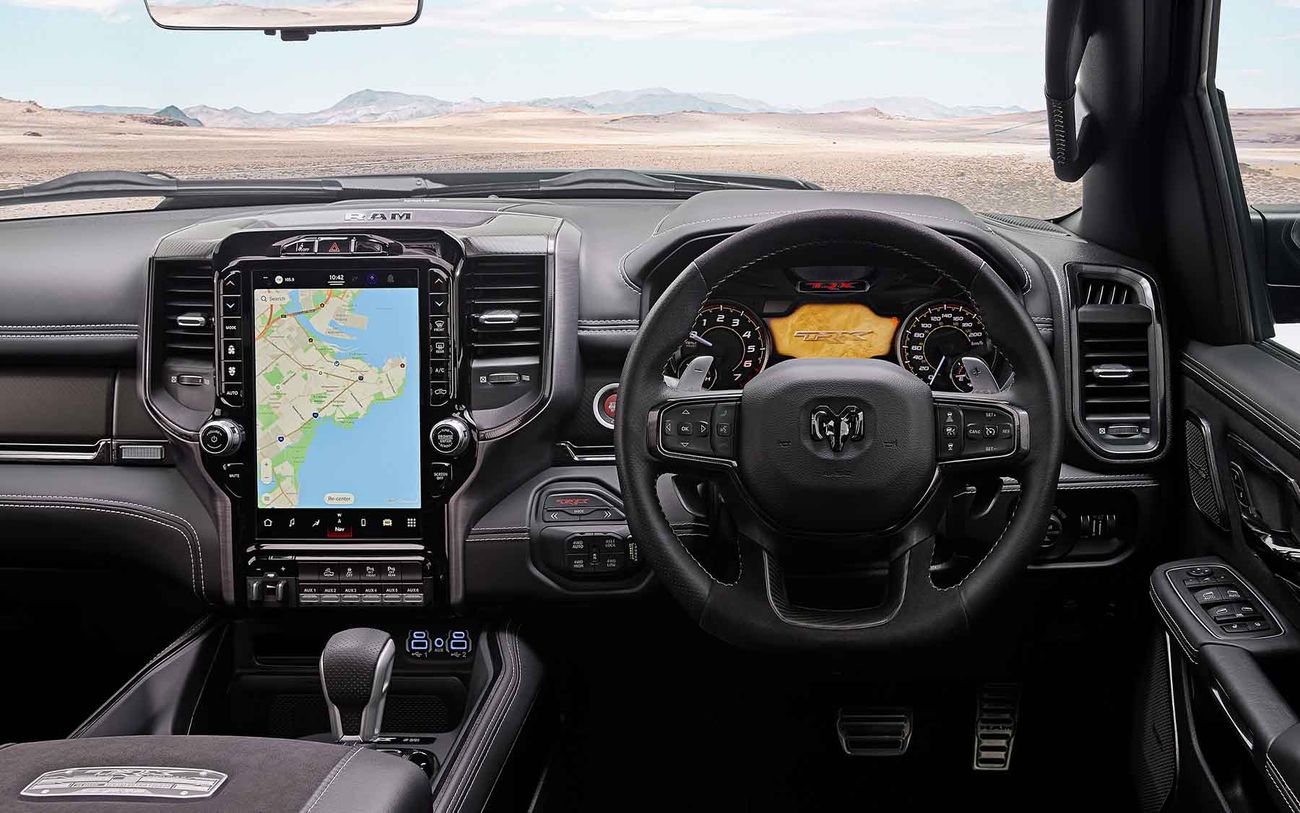 What will Stellantis possibly build in South Africa?
South African automotive factories make many more vehicles for export than local consumption. For Stellantis, it will be no different. But what would be the smartest model line to produce locally?
Domestic automotive assembly has established bakkie expertise. Few countries know bakkies better than we do; demanding customers have shaped the market and assembly excellence of our industry.
What the South African automotive industry does not have, is an established supply chain to support battery-electric vehicle (BEV) manufacturing. That discards the business case for locally built Citroens, Peugeots, Opels and Fiats – which are all brands that are electrifying their entire product portfolios.
Stellantis' global product business is quite simple: you either build Jeep and RAM, or you produce much smaller and more complex, battery-electric vehicles for Citroen, Fiat, Peugeot and Opel. Guess where South Africa would fit in? Exactly. Bakkies.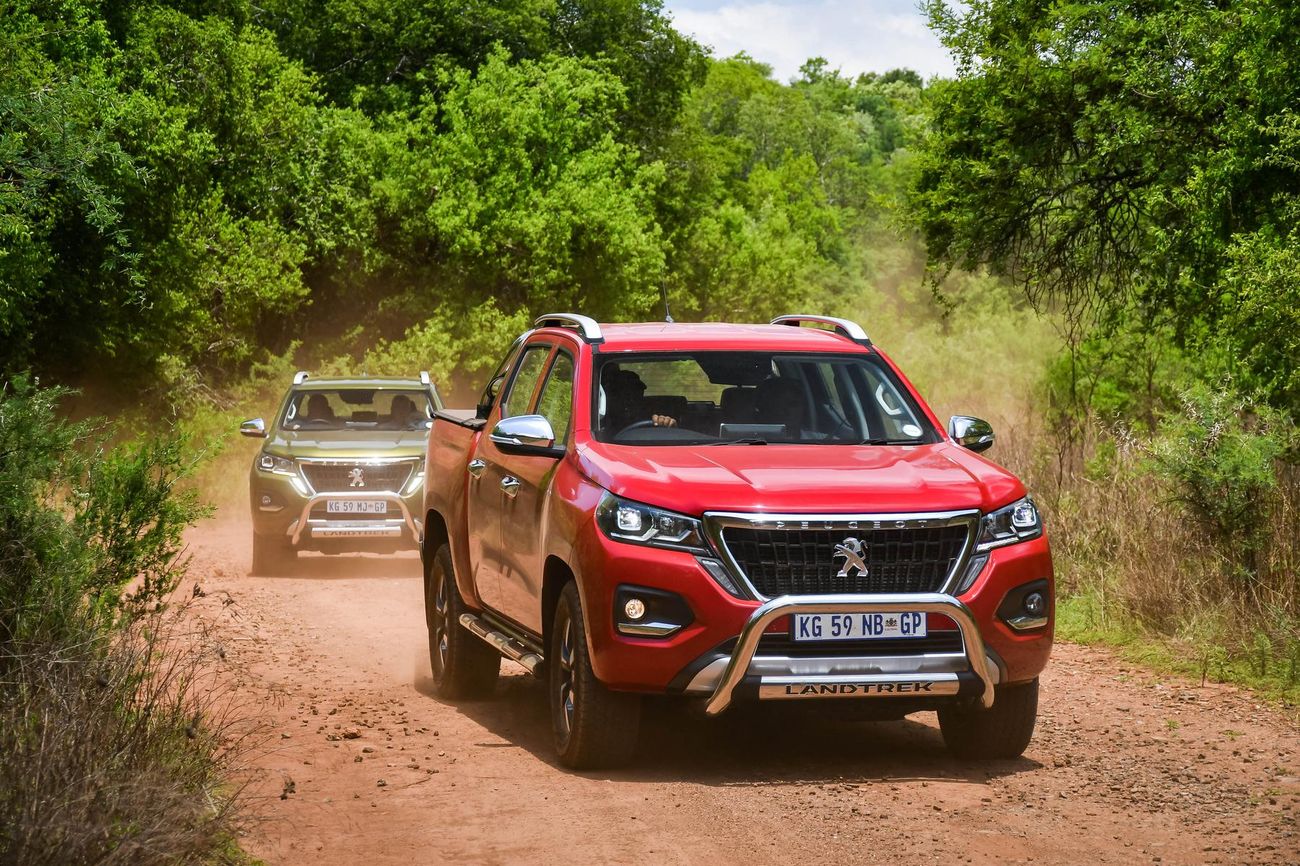 Huge, mid-sized or small bakkies?
If Stellantis is most likely to build bakkies in South Africa, will you be driving a right-hand drive RAM in 2025? Probably not… despite the proven viability of right-hand-drive RAM bakkies in Australia.
The two most likely existing vehicles for Stellantis to assemble at its South African facility would be Peugeot's Landtrek bakkie or the Fiat Strada.
RAM product planners have spoken of a "global" bakkie to rival Ford's Ranger, but it would be a large project with significant volume aspirations – possibly beyond the capacity of Stellantis' South African vision. That said, the 2025 dateline would correspond to a new global vehicle platform launch for RAM.
The Peugeot Landtrek has substantial export potential into Africa, the Middle East and South America. And it's quite a simple vehicle to assemble. The Landtrek could possibly be rebranded as a Fiat Fullback.
Compared with passenger cars, bakkies aren't sophisticated and require reasonably straightforward assembly. It's how Mahindra has managed to scale its local business so quickly, as demand has increased… because the Mahindra bakkies sold in South Africa are assembled from CKD kits.
A compact bakkie comeback for Fiat?
More interesting than Peugeot's Landtrek, would be Fiat's Strada. Many South Africans still pine for the era when the Ford Bantam, Opel Corsa/Chevrolet Ute, Fiat Strada and Nissan NP200 were all vying for local compact bakkies customers.
The Strada is a compelling bakkie product, especially the double-cab version (shown above). And it would enter the local market without any rivals. In a market where bakkies dominate, the absence of a small bakkie model range is unquestionably an opportunity, but not one without difficulty.
An issue with Strada is its limited export potential into Africa and the Middle East where larger bakkies are preferred. Why do African markets outside ours, and the Middle East in general, prefer mid- and full-sized bakkies? Because they are more appropriate for rough road conditions and hauling heavy loads.
But still, you'd love a Fiat Strada double-cab, wouldn't you?
Related content:
Green hydrogen could save South Africa's car industry
Why no more Akio Toyoda at Toyota?
Why Tank 300 matters so much for GWM
Can Jaguar save itself – or not?
Why your next bakkie shouldn't have side mirrors
Will Chinese cars stay cheap forever?
Original Story by www.cars.co.za