Toyota might be following Amarok's example. 
Over the last five years, there have been dramatic engine capacity reductions across all segments.
Some of the most celebrated badges are now nowhere near their nomenclature capacities. The AMG C63 vehicles are 4-litres in capacity, with a possible shrinkage to 2-litres in their near future.
The one area where capacity reduction has been less outright is the bakkie market. Although Ford has reconfigured its Ranger product structure to have a 2-litre supersede the 3.2-litre five-cylinder as lead engine choice, VW has done quite the opposite, with Amarok.
While Ranger has reduced the capacity of its most potent bakkie engine, VW increased the lead offering on Amarok from 2-litres and four-cylinders to 3-litres and a V6 configuration.
But where does all of this leave the market leader, Toyota? Hilux is due to receive a significant power increase soon, as the 2.8-litre GD engine has benefited from engineering upgrades, boosting peak power from 130- to 150 kW.
The upgraded 2.8 GD has given Toyota the numbers to finally rival Ford's Ranger, but it does leave Hilux way short of VW's Amarok V6 turbodiesel, in terms of peak power.
The Land Cruiser example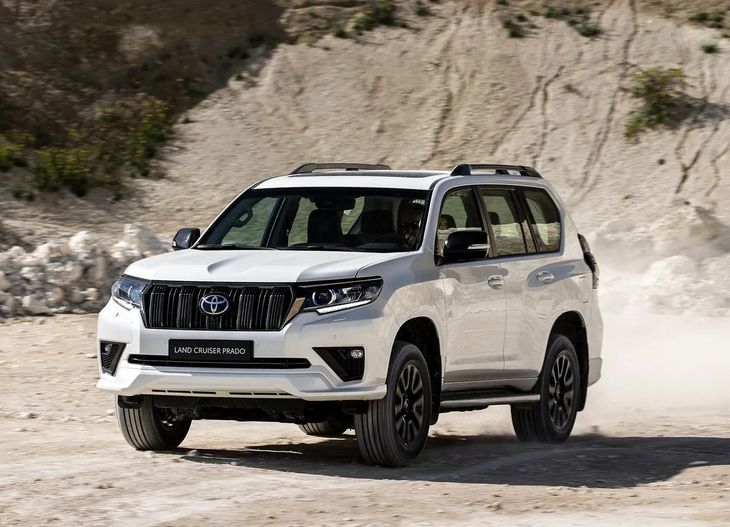 The next-generation Land Cruiser will most likely drop the V8 turbodiesel for a V6 version.
It is not complicated to understand that Hilux is never going to make Amarok V6 power, with a 2.8-litre four-cylinder engine. Bakkie owners want more cruising, towing and overtaking performance and engineers are working studiously to provide new powertrain solutions that do not compromise ruggedness or transgress emissions regulations.
Loyal Toyota customers have long desired a V8 turbodiesel Hilux, similar to the Land cruiser 79 double-cab. Although the Hilux has superior braking and general stability, to justify the Land Cruiser's 4.5-litre turbodiesel V8, packaging that engine has always been problematic.
The current 70-Series Land Cruiser bakkie bonnet and front section have been unchanged for nearly three decades. And for many years, it housed a 4.5-litre in-line six-cylinder engine that required a great deal of room.
When Toyota identified that customer demand existed for a V8-powered Land Cruiser 79, there was little issue with transplanting the 200-Series 4.5-litre V8, into a space originally engineered for a 4.5-litre in-line six.
Repurposing the new 'Cruiser V6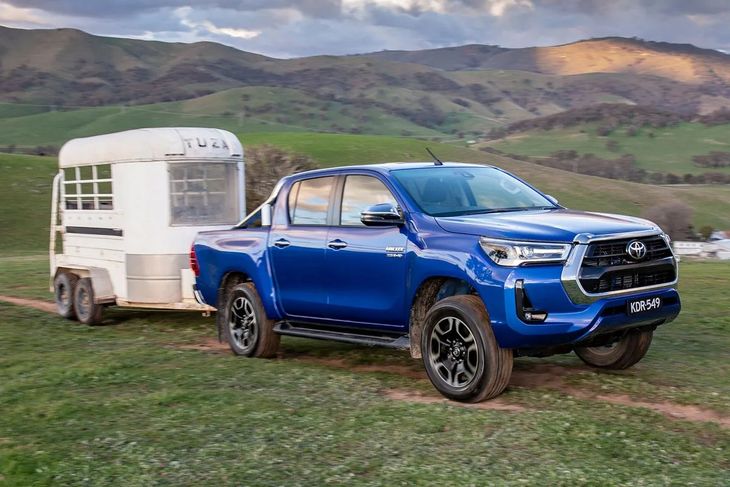 Hilux buyers looking to tow heavy loads have bowed down to the Amarok's mighty V6 turbodiesel torque.
The largest engine Toyota has on offer with its eighth-generation Hilux is the 4-litre V6 petrol. With an engine bay designed to accommodate an engine of that capacity, the Land Cruiser's 4.5-litre V8 was always going to be too large.
For those who dream of a Land Cruiser powered Hilux, that product execution might be closer to becoming reality, as Toyota is downsizing the engine range of its most legendary 4×4.
Even the unstoppable Land Cruiser 200 range is not immune to powertrain capacity rationalisation and the 300-series, has been all but confirmed to have a 3.3-litre V6 turbodiesel.
Although this new engine will irk Land Cruiser traditionalists, who always valued the reputational durability and power metrics of Toyota's 4.5-litre turbodiesel V8, is does create a great opportunity for ninth-generation Hilux customers.
Packaging a 3.3-litre V6 turbodiesel into the next Hilux's engine compartment will be much easier to do, than a 4.5-litre V8. It will also give Toyota's all-conquering Hilux a very potent turbodiesel powertrain for high-speed cruising, overtaking trucks and keeping momentum in challenging dune fields.
It is very unlikely that Toyota will deliver a Land Cruiser 3.3-litre V6 turbodiesel to market, which is lower in output than the current 200-series 4.5-litre V8.
Toyota's product strategy will never allow a diesel Hilux bakkie to equal the power and torque of any Land Cruiser. That said, even a slightly detuned 300-series V6 turbodiesel engine, repurposed for Hilux, will still be massively powerful, compared to the current 2.8 GD.
As such, expect baseline numbers of 200 kW and 650 Nm for the next-generation Hilux V6 diesel. And Toyota might even do something clever with the naming convention, to differentiate it from Land Cruiser engines of a similar size, by using the D-6D badge. 
Related content
Toyota Hilux (2021) International Launch Review
5 Most Powerful Double-Cab Bakkies in SA
Original Story by www.cars.co.za